Our "I Am Her" series features the female movers and shakers of the industry to learn how femininity and power coincide beautifully and seamlessly together.


There's no denying that Laila White looks incredible. At 51, she still flaunts six-pack abs and rocks a bikini like no other. She's the very definition of a fitspiration. But what we see right now — her incredible physique and success story — is just the end result of a long journey. We all aspire to be fit but we often forget that it takes hard work, discipline and unwavering perseverance to achieve. And once we remember that, getting fit suddenly becomes a daunting task. This is where Laila comes in. "I want to show young women that they can achieve their fitness goals while still being true to themselves," she says. "It's going to take time, hard work, commitment and dedication, but in the end, it's worth every moment."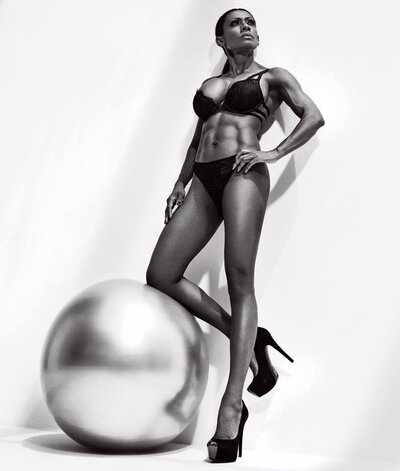 Her own fitness journey started with inspiration as well. After seeing her brother's body transformation during his national service in Singapore, she became curious about exercising. Fast forward to 20 years later, she's now a personal trainer, wellness coach and a fitness icon in her own right. Ahead, our interview with her about what it means to be fit, her recommended exercise routine for busy gals and the biggest challenge she faced in her career.
Fill in the blank:

I am a fitness coach, a teacher and a __________.




Student of life.



What made you decide to focus on a career centred on fitness and wellness? How did you start?
It started 20 years ago after seeing my brother's body transformation during his National Service in Singapore. As a mother of two daughters, I wanted to be fit and was inspired to be lean like him. He taught me a few exercises with a pair of dumbbells to do at home. Every night when my daughters Xaviera and Bianca were asleep I would workout. Back then, I could only manage five minutes as I was very unfit. After three months, my curiosity was piqued, and I decided to take a course on Basic Exercise at Sports Council. At that time, it was still not for a career move but only a mere interest.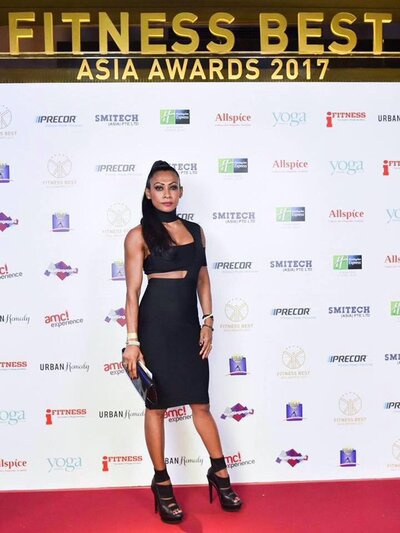 When I passed the course, I took another and then another. Twenty years later, I'm now a personal trainer, a global gym designer for a luxury hotel chain and residences, a wellness and fitness events creator, managing director of an inaugural Fitness Best Asia Awards, and a fitness and wellness coach and judge in Miss Bikini Universe Singapore (MBUSG).