Our "I Am Her" series features the female movers and shakers of the industry to learn how femininity and power coincide beautifully and seamlessly together.
More often than not, we consume the international fashion scene for creative inspiration that we neglect the emerging force that is Asian fashion. As we fervently chase after the next high-end designer item on our list — and spend massive amounts of money while at it — we forget about our very own Asian designer talents. And mind you, it's not just about the competitive price points we're talking about.
From South Korea to Thailand to Indonesia, there is so much aesthetical diversity that Asian fashion is, in fact, causing a stir on a global stage. "You just cannot consume them all," said
Pek Lay Peng
, founder of Singapore multi-label concept boutique,
SocietyA
. "So I find that this is what really speaks to me."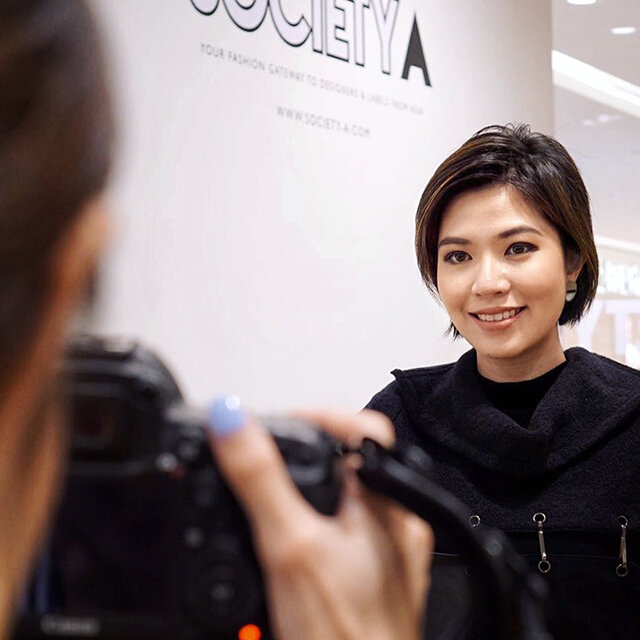 Just like that, SocietyA burst into the Asian fashion scene under the direction of the style chameleon herself in 2014. "We started off with Seoul Fashion Week. That was three years back, more than six seasons ago. We were one of the first movers for Seoul Fashion Week, now we're a mainstay." Today, SocietyA houses brands like Soulpot Studio from South Korea, THE DOT from Hong Kong, and most recently, Alia Bastamam from Malaysia. We talk to Lay Peng about her style endeavours.
You are the definition of looking good while doing what you do. How do you stay empowered and inspired do that every day?
After Society A, I discovered so many emerging and talented Asian designers that I can wear to show off my different personas. I'm a mum, a working woman, daughter, wife and more. So many options… it's difficult not to style yourself every day. I really like the different personas that I can take on with these amazing designers.
What is your statement look?
I like to accessorise because I feel that they are really the accents that define your style even better. You can be wearing something simple — denim or the regular blacks and when you contrast that with your gold or silver, the tones they're just different.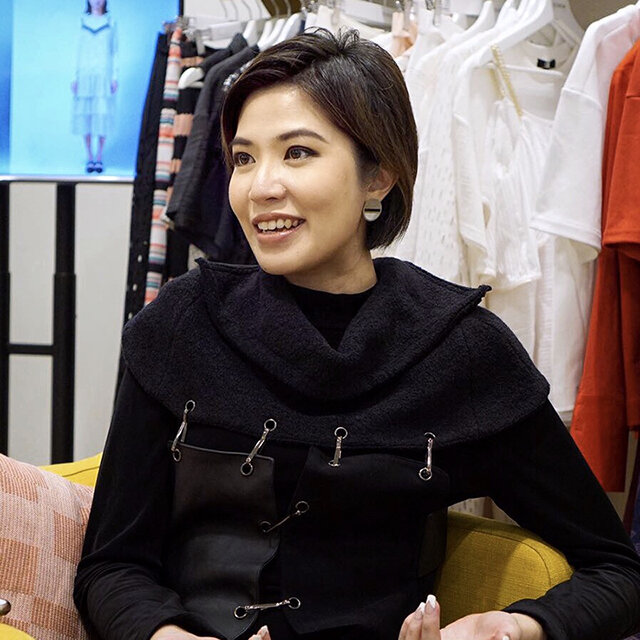 Fill in the blanks: I'm a fashion entrepreneur, a self-proclaimed feminist and a __________.
Loyal friend. Because when you age, you have so little time to make new friends than when you were younger. So I really cherish the friends that I have right now.


(Left) Alia Bastamam; (Right) PH5


What is your go-to Asian fashion label?
PH5 [by New York-based Chinese founder Wei Lin]. They're the only one who can come up with unique knits that nobody has ever seen globally. Most designers work with knit factories, but PH5 own the factory themselves so they get to have creative freedom. It's not like woven or print where you can replicate. You can't replicate knit. So PH5 always has that surprise factor when it comes to knits. I know it cannot be bought anywhere else since the factory belongs to them.
Share with us your five Clozette essentials.
Definitely my phone for the social media [apps]. Because even if you're not a social person, if you are not on social media, it feels like you're missing something. Accessories for sure. Blacks – anything black. I love black.
My makeup: eyeliner and lipstick. For lipsticks, I don't want anything too strong, just something to add a little bit of colour. I think a lip colour instantaneously give you a new look with every different shade.
SocietyA is located at #03-14A, Takashimaya Shopping Centre, Ngee Ann City.