Our "I Am Her" series features the female movers and shakers of the industry to learn how femininity and power coincide beautifully and seamlessly together.
Canadian-born, Singapore-based
Lisa Von Tang
's fashion label,
CHI CHI VON TANG
, has become somewhat of a local cult name since its inception in 2015. In just two short years, Von Tang's CHI CHI VON TANG has touched the hearts — and wardrobes — of many with its loud and bold statements. The label's bestselling CHI CHI Warrior Bomber has been seen on global personalities the likes of Mick Jagger, Mr. Mickey, Natalie Imbruglia and Eve. Not too bad at all for a two-year-old fashion label.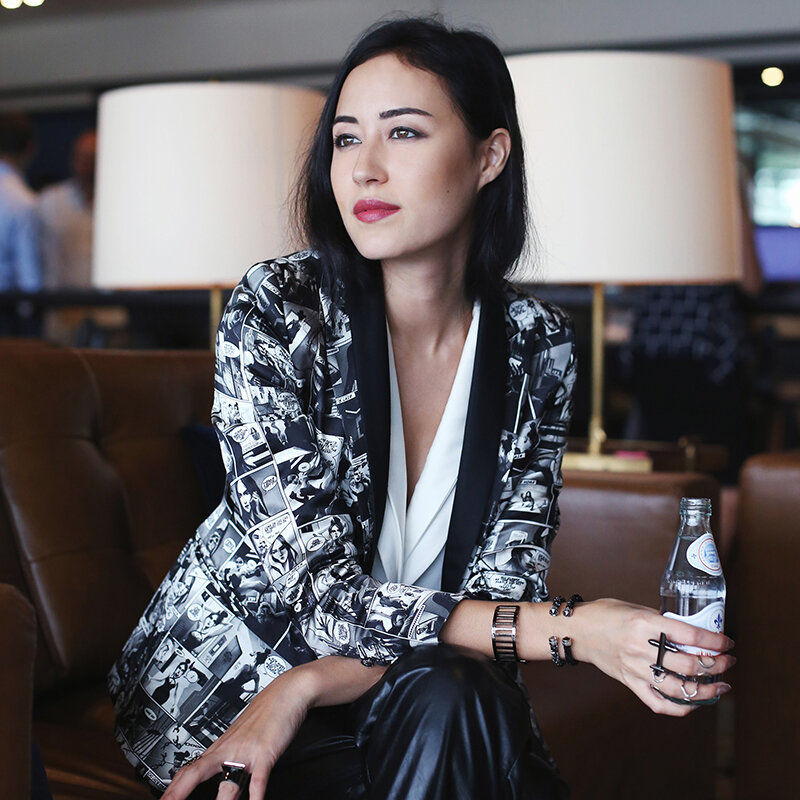 The female protagonist behind CHI CHI VON TANG is a warrior and a superheroine — an irrevocable badass who is never afraid to live her own life exactly the way she wants it. It's not too far off to say that the brand is, in fact, a personal manifesto of its founder and creative director. Keep reading as we talk to Von Tang about her latest anime collection and her personal tip for an instant style-up.
Fill in the blanks: I am a CEO, a designer, and I am __________.
Totally overworked. (Help!)
How did the anime collection come about, and how was it like working with Mujia Liao, a non-fashion animator, on a fashion collection?
The anime collection was about telling the story of 'Who is CHI CHI VON TANG' — and essentially fleshing out the muse of our brand. I wanted to make her out to be a noble, badass superhero who follows her own sense of morality and direction, and has a lion heart. She is of Asian mixed heritage, and straddles east/west cultures. Our brand is playful and contemporary... so the idea of telling her story via anime just jived.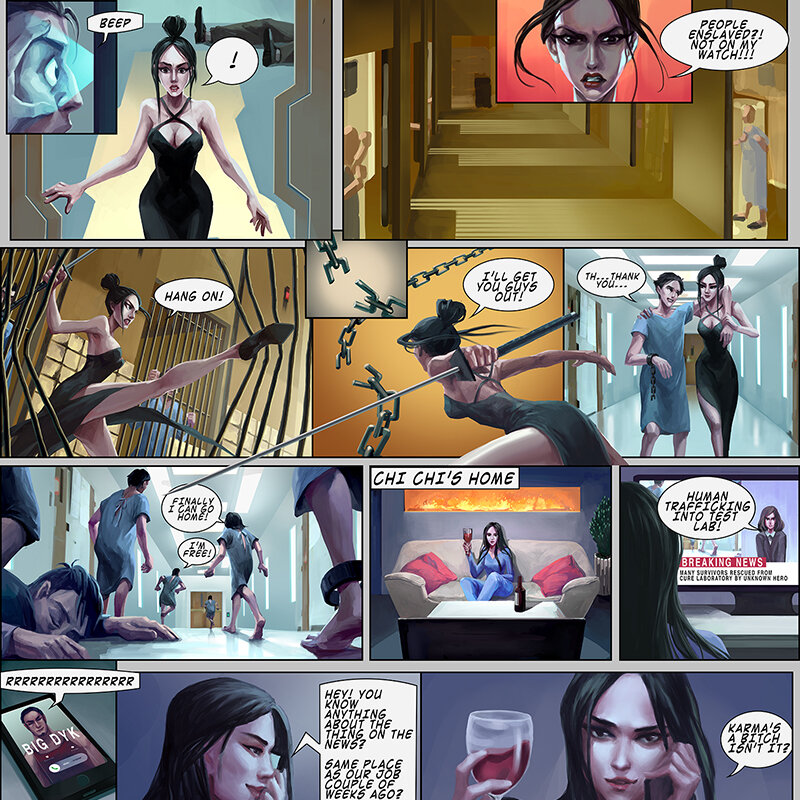 You're the definition of looking good while doing what you do. How do you stay inspired and empowered to make that happen every day?
I have a very low maintenance process of getting ready each morning. Minimal makeup, natural hair, and then I get creative with a statement CHI CHI VON TANG piece. The fastest way to look chic fast is with a statement piece paired with neutral basics, defined brows, and a good shoe.
Share with us five essentials in your Clozette.
I use Clarins Multi-Active day/night creams and love them. I use Chanel Powder Foundation's light but effective coverage. I put it sparingly on any blemishes for an overall natural look. My wardrobe is 75% statement jackets, and most of them are by CHI CHI VON TANG. I love how fast and effective it is — to throw on your favourite old T-shirt, jeans, brogues, and stick a statement jacket on top. Last essential would be modern, statement rings. My favourites are by Saint Laurent and Lanvin.


If you were a comic heroine, what will your story be?
The story I created.
Discover more inspiring women featured in the "I Am Her" series here.