Our "I Am Her" series features the female movers and shakers of the industry to learn how femininity and power coincide beautifully and seamlessly together.
As Head of Design at
Niessing
, it's no wonder that soon-to-be bride,
Nina Friesleben's
bridal rings of choice would come from the award-winning German brand itself. In Singapore for the opening of Niessing's first Asian flagship boutique at Scotts Square last week, Nina's engagement ring — the iconic Niessing tension ring — sparkled as she spoke and showed us around the modern space.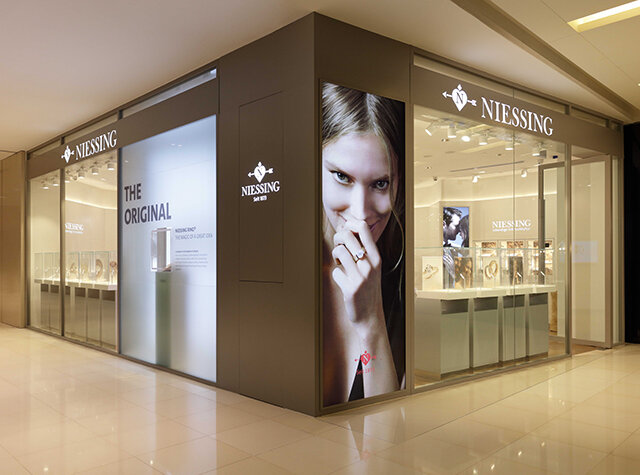 With an increasing demand for statement jewellery pieces, we're pleased to have a woman spearheading this 144 year-old heritage brand with a contemporary edge. After all, diamonds — and jewellery — are a girl's best friend. Under Nina's lead, Niessing received multiple Red Dot awards. The Niessing Topia was awarded the "Red Dot: Best of the Best" in 2014; the Niessing Crystallite won in 2015; and the Niessing Solaris took away another Red Dot award this year.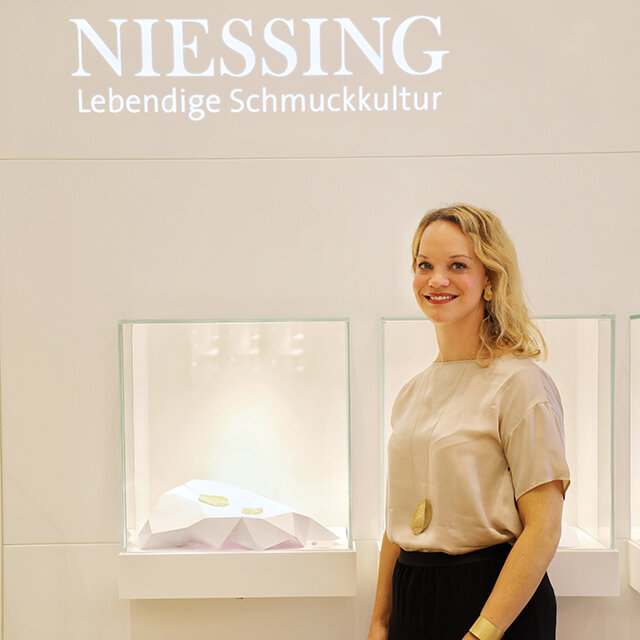 Ahead, Nina reveals the jewellery trends of the moment, and spills on what her creation would look like if she ever designs a jewellery inspired by Singapore.
Fill in the blanks: I am a jewellery designer, an art lover, and a ___________.
Lover of fresh and exciting concepts. Personally, I think it's very important to develop and design jewellery that is completely new and forward thinking. That's my passion.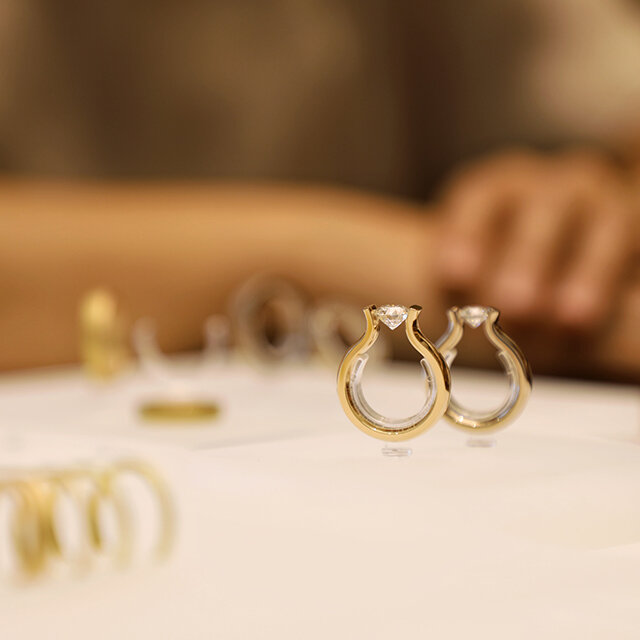 Share with us three jewellery trends of the moment.
Minimalism. Colours — we had a time when people preferred white. Now I feel like it's changing to red [as well as] special colours like rose wood, [which is] browner and less red. Time is changing. Women prefer jewellery that's more long-lived. [They also prefer] wearing just one statement jewellery. It's not so much on mix-and-match anymore.
If you had to create a jewellery piece specifically for Singapore, what would it be?
I really love Gardens by the Bay and the Marina Bay Sands Hotel. It's amazing. If I were to create a jewellery piece for Singapore, I would like to combine nature along with architecture. I'd find something that is more feminine because women here are so well dressed and a little bit more feminine than European women. A rosewood [toned piece] would be very interesting.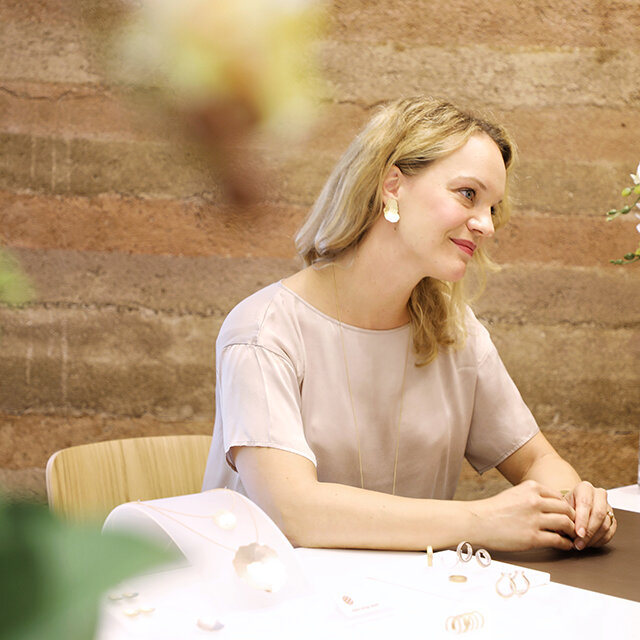 Share with us five essentials in your Clozette.
My sketchbook, a book, a pen… I love lipsticks and my iPhone! I need it to take pictures and keep in contact with everybody, so I need my iPhone. Sometimes it's more direct and much easier to have a [traditional] sketchbook just to sketch something. It's not the same [as sketching digital sketchbook].
You're the definition of looking good while doing what you do. How do you stay inspired and empowered to make that happen every day?
Creative belongs to me. I don't need much inspiration. I think it goes back to my childhood because my mum is an artist and my dad is an architect. So I grow up with creativity and art and paintings. For me, it's not a job. It's a part of my personality.
The new Niessing monobrand boutique is located at Scotts Square, Singapore.