Our "I Am Her" series features the female movers and shakers of the industry to learn how femininity and power coincide beautifully and seamlessly together.
After being crowned in the 2012 Miss Universe pageant, 25-year-old
Olivia Culpo's
life took a 180-degree turn. "I just [kinda been] thrust into a career and travelling all over the world," the beauty queen and ex-girlfriend of Nick Jonas (formerly from the Jonas Brothers) shared. She was in Singapore last week to celebrate the launch of
Skin Inc's
Oxy Recharge Bubble Mask, a 3-in-1 mask inspired by Skin Inc's award-winning oxygen facial and designed to fit into the hectic schedule of a time-starved millennial like Olivia.
When Olivia is not travelling the world modelling, acting, hosting, editing (as contributing editor for Byrdie) and contributing to humanitarian work (as the global ambassador of Pencils of Promise), she enjoys sharing her personal style, make-up tips and cooking recipes with her two million followers on Instagram. "The most fun part of my job is being able to do everything. I like that I'm breaking boundaries, and when I see people doing that, I admire that a lot. So I hope that I can do that for other girls, too."
At 25, the social star has accomplished a feat most 25-year-olds could only dream of. Ahead, Olivia Culpo tells us how she does it all with ease — and in style.




How do you define beauty?
Beauty to me is knowing yourself, loving yourself and not being afraid to be who you are.
You are the definition of looking good while doing what you do. How do you stay inspired and empowered to do that every day?
For everyone, there are of course moments when you wake up and you don't feel great. But I do find a lot of inspiration in knowing that I inspire other people. So I take inspiration from other people, and I get to share my inspiration with other people if that makes any sense. I'm inspired by knowing that people look up to me, and I want to set a good example.

How do you cope with the stress of being in the limelight?
Every job has its stress, and this job is just like any other job. So the way to handle it is to take time for yourself, meditating, exercising, having a good support system. Understanding when you need to take a break, and also kind of knowing what you need, and exploring things that you might require in order to do the best that you can. Also, relax when you need to relax.




Do you follow a strict diet? If you do, do you allow yourself to indulge during the weekends?
No, I don't actually follow anything like that. I try to balance and have a good perspective on diet and health in general. I don't ever want to feel like I'm punishing myself or depriving myself of something. I do want to feel good, so I don't eat things that are unhealthy. My mentality is just to be healthy. Don't deprive yourself but also don't overdo anything. Too much of anything is bad.
Share with us five of your Clozette essentials right now.
I would say a good hat and a good pair of high-waisted jeans. A good bodysuit is a staple item that anybody should have. Combat boots, and a fanny pack or statement bag.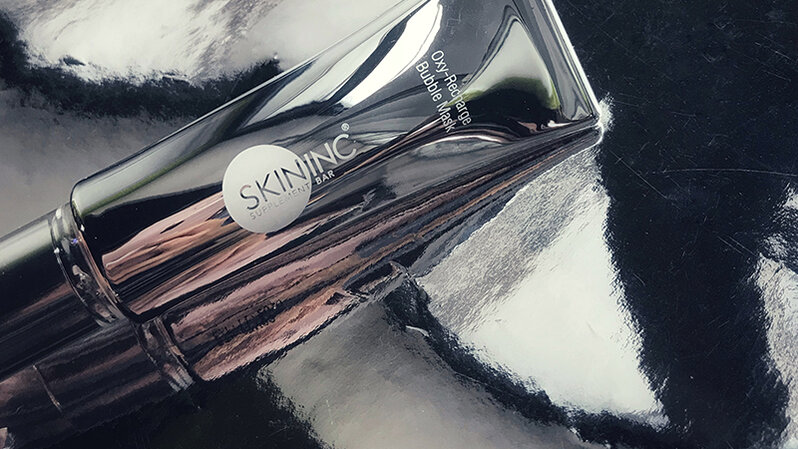 Skincare or make-up? Why?
Oh my gosh, skincare absolutely! You need to take care of your skin before you can think about putting make-up on. It all comes down to the right products. I also think sleep, hydration, avoiding sun damage, genetics help as well. Diet [helps] and then, of course, a proper skincare regimen.


Your personal mantra of 2018?
Something that I've been saying a lot. "God's rejection is God's protection." Everything happens for a reason. Don't give up if something doesn't go well. Sometimes, it's probably for the best.
The Skin Inc Oxy Recharge Bubble Mask is now available at all Skin Inc counters at SGD76.