Our "I Am Her" series features the female movers and shakers of the industry to learn how femininity and power coincide beautifully and seamlessly together.
What are your goals in life? We're sure that attaining happiness is one. But sometimes, with life's ups and downs partnered with challenges, our perception of bliss and how to attain it easily gets blurry. So for our Happiness Issue this month, we decided to talk to Malaysian Association of Certified Coaches member and inspirational writer Siew Yen Ng to redefine and rediscover the idea of happiness in our ever-evolving lives.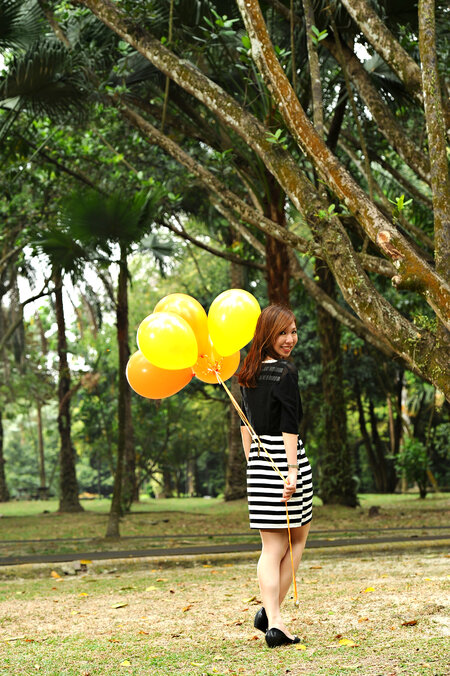 Fill in the blank: I am a life coach, an inspirational writer, and _________.
"...someone who enjoys making others feel happier and better about themselves."

Can you tell us more about your journey to becoming a life coach? Was it a career path that you pictured yourself in when you were younger?

"Life coaching was not something that I had pictured myself doing when I was young as I was not really familiar with it. The earliest memory that I had of a life coach was Tony Robbins and the impact that he had on other people to change their mindsets.

I actually took a coaching course with the hopes of coaching myself first because I was very fascinated with the power of the mind. Our thoughts are so powerful that whether our life is good or bad is based on how we perceive our life to be in our minds. We are the architects of our lives and we can design it in any manner that we want.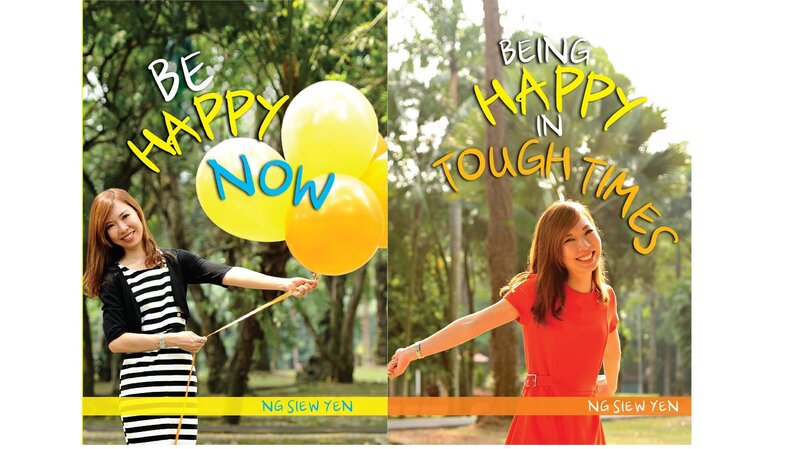 It was through this journey of self-discovery that I decided to combine my passion for writing and happiness by publishing two self-help books. The first is titled Be Happy Now, while the second is Being Happy in Tough Times."

Define happiness.

"Happiness is a state of living in peace and joy. I think it's not just about living in the absence of fear, anxiety, and negative emotions, but being able to accept that this is a normal part of the human experience. It is about embracing life's challenges, its imperfections and flaws, and still finding a reason to smile in spite of them."

What makes you happy? Is there a key to achieving a certain level of satisfying bliss or is it an ongoing process?

"I have learnt to be happy over simple things such as listening to a great song, indulging in a good meal, and spending quality time with my family and friends. It's nice and fun to be happy with the small things that happen on a daily basis. This is in comparison with postponing it for when a big milestone happens.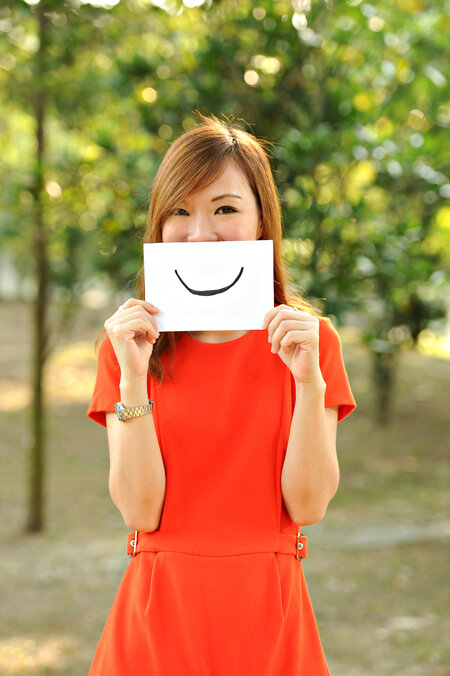 I used to think that I could only be happy when I get whatever it is that I wanted and when every area in my life is perfect. I then realised that I was only setting myself up for misery because it is simply not possible for everything to fall perfectly in place. As much as we would like our lives to be free of worries and problems, this is not the nature of life. It also makes me happy knowing that I can make a person feel better even with just a small compliment or a small gesture of kindness."
Can you cite a memorable moment in your career?

"It was quite meaningful for me when I was able to help a person to have a different perspective on happiness. The person was feeling frustrated because she felt she was not good enough and needed to achieve more goals and earn more money before she could be happy. I could identify with the sadness that she was feeling, and I did not want her to feel that she was unworthy because she had not achieved what she had wanted yet.

Too often, we wait for others to provide us with love and validation. In reality, she did not need to wait for anyone or anything to make her happy. Her happiness need not be conditional on outside factors. She can already be happy now.


Happiness is a way of life and it's about being happy with what we already have while we continue to strive for goals that we believe in and are passionate about. It is a journey and not a final destination.

Here's a short poem that I wrote that conveys my thoughts on this:
Find beauty daily,
In the ordinary days that we have,
And in the quiet nights that unfold.
Why do we often wait for something?
For life's beauty is not about waiting,
For something magical to happen.
It is about embracing the simple moments,
That we have in abundance.
It is also knowing how lucky we are
That we have this day to be grateful for."
Name five Clozette essentials you can't live without.

"The five essentials that I can't live without are my phone, a warm and cosy jacket, eyeliner, mascara and a good lip balm!"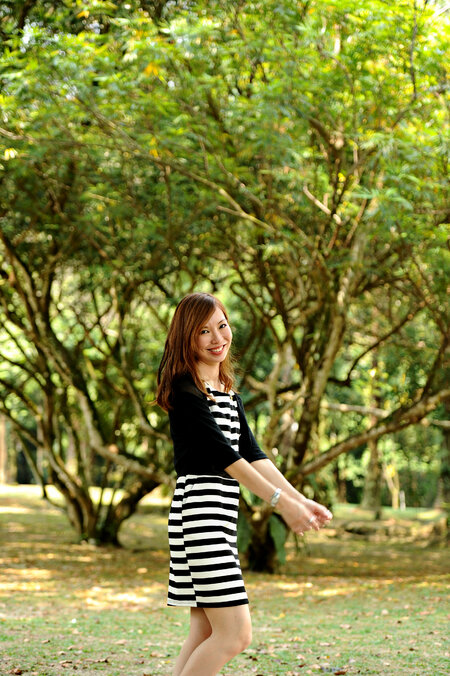 What's the best advice you've ever given to your clients? How about a piece of personal advice you've given someone outside of work?

"The best advice that I have given to people is to practice the art of being grateful. When we stop and observe the blessings that surround us, it can be a very humbling experience.

I personally write down 10 things that I am grateful for every day. This makes me focus on the positive things that have happened during the day instead of the negatives.

Our brains are naturally wired to have a negative bias due to our evolutionary needs for survival in the past. This means that we are always on the lookout for danger. In order to override this negative bias, it is important for us to have a habit of being thankful for what we have. We each have the power to choose and live a happy life."
This interview has been edited for brevity and clarity.
Read more empowering stories of women here.