This month of March, we embark on a new feature series called "I Am Her" – where we feature the female movers and shakers of the industry to learn how femininity and power coincide beautifully and seamlessly together.
"As the director of my business, I always make sure I walk the talk and I always try my best to be the best example of good health and a balanced lifestyle for my team of coaches, as well as the community we have built," said fitness trainer and entrepreneur
Tanya Maria Aguila.
Tanya is not your typical gym coach. With our pre-conceived notions about fitness and healthy-living, she is very keen on expressing that being fit is not a call to be demeaning and demanding towards anyone, but rather, it pushes for the culmination of everyone's lives, promoting fitness as a rather holistic approach.
Establishing
OneLife Studio
back in 2013, and also participating as one of
Nike+ Training Club
's trainers, she describes her and her team's approach in fitness as putting the needs of their client at the heart of everything they do. Introducing Pilates to the Philippines, they continue to create programs that share the best that Pilates has to offer, personalised for each person who wants to try their hand in fitness. Today, they are in partnership with one of the world's leaders in Pilates, Polestar®, which has representation in over 50 countries.
So in this instalment of our "
I Am Her"
series, we chat with Tanya about redefining fitness and health, balancing life between work and passion, and her Clozette essentials.
--------------------------

Fill in the blanks: I am a fitness trainer, an entrepreneur, and I am _____________.
Constantly reinventing myself. I started working for a big multinational firm straight out of college and just like most people who jumped straight into a corporate lifestyle, after a few years of being behind a desk and sitting down for hours everyday, I found myself terribly unhealthy and in the worst shape of my life. I decided to take action and regained my body through regular workouts at the gym. I stumbled upon the wonderful practice of Yoga back in 2009, took my first training, and the rest was history. I saw an amazing transformation in my body and true enough, alongside that, I felt my life positively transformed as well.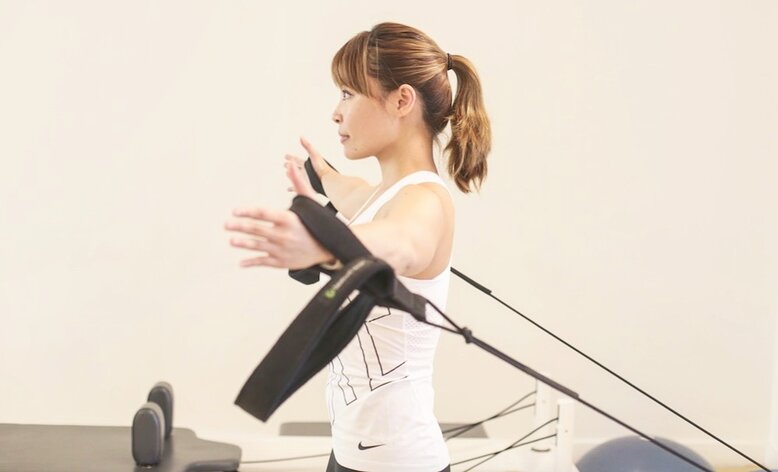 I founded ONELIFE™ in 2013 and it has since been consistently ranked as one of the top boutique fitness studios in Manila. Just like any business, my company had its own ups and downs, too, and alongside the stress of running the business, my body and overall health went Yo-Yo, too, for a while.
However, I decided to take charge and push forward with renewed drive and focus and so far both myself and my company have never been better. As the director of my business, I always make sure I walk the talk and I always try my best to be the best example of good health and a balanced lifestyle for my team of coaches as well as the community we have built. Recently, I've joined the NIKE+ TRAINING CLUB's coaching team for Manila as a Mobility and Strength expert, and I'm excited to get more people on their way to better health.
--------------------------

You're the definition of looking good while doing what you do. How do you stay inspired and empowered to make that happen every day?

I believe passion is like the light of a candle — it flickers. Sometimes it goes out. And believe me when I say I do stumble upon those moments when I find it challenging to stay inspired. What gets me through is me not being too hard of myself and acknowledging that we all go through cycles of ups and downs. I don't beat myself up for sometimes going off track with my goals or my lifestyle, and I constantly remind myself that I can always light up the candle again.
Also, it may sound simple, but a good, long, easy run usually gets the trick done for me, too.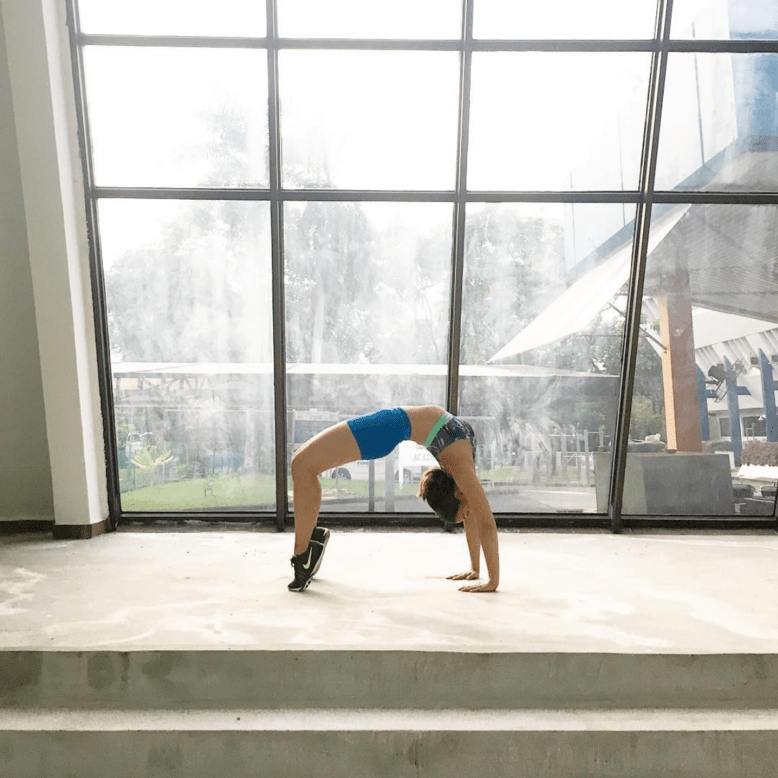 Currently, the world is very keen on body positivity. How would you relate that to getting fit or getting 'in shape?'
There are many definitions running around on being fit or in shape. To be honest, these aren't words I use a lot because I find that it boxes the definition to 6 pack abs or a size 2 waistline. I prefer talking about health and wellness, and I think this is a very nice, holistic approach to everything.
When I talk about health and wellness, I talk about mind, body, and for those open to it, even spirit. I talk about positive energy and being happy. So sure, we're all still concerned about blood test results and X-rays, but what I focus on more than those is the disposition of everyone who trains with me. I believe that wellness starts from the inside.
Don't get me wrong. There's nothing wrong with wanting a 'bikini body' or great abs. It's just not the thrust of what I do. That isn't to say you won't get it by training with me, because a great combination of athletic training for optimal calorie burn and pilates or yoga for strength and mobility can definitely get you there (with a proper diet of course).
I sometimes just worry about the lengths some people take to get their physical goals. The problem sometimes there is that most people focus too much on the physical goal that they forget everything else. I prefer the idea of balance. Get in physically good shape with a healthy mind and a positive spirit and boundless positivity towards oneself and one's potential. We all have different body types and different needs. Some people who are a bit more 'plump' can actually be healthier than someone who is skinny. But this isn't to say that I encourage people to be either of them.
I encourage you to be healthy, to live a healthy lifestyle, to live a full life empowered by the best choices. I encourage you to go for the mind and body that makes you feel the best — inside and outside.
--------------------------

Share with us 5 essentials in your Clozette.

The Mustela Skin Refresher, which I use to keep smelling as fresh as a baby in between showers. I like the La Roche-Posay Athehelios XL SPF50 Sunblock because I'm active, I'm under the sun a lot, and I'm a big believer of sun protection. The NARS Pressed Powder in Beach is a staple because a sweaty lifestyle also means an oily, shiny face, so I keep my face matte and radiant with this amazing powder that's perfect for my sensitive skin. You gotta wear the right support, always —so I need to have my NIKE Sports Bra. The Simple Exfoliating Facial Wipes is also an essential because it's the best lazy-girl option for making sure my face is clear of any dirt, sweat, or makeup after a long and active day. And lastly, my Kleen Kanteen Insulated H20 Bottle because staying hydrated works wonders on your metabolism and your skin, so I never leave home without my trusty bottle.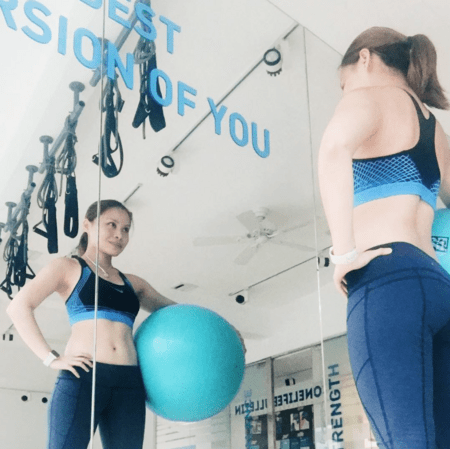 What message can you give to those who are planning but are a bit hesitant to start their fitness journey?
If you're looking for inspiration to get started, then look no further. You are the best motivator you can get for yourself. Always know that you have it within you to break boundaries and to be better.
In the famous words of my favourite brand, JUST DO IT.
--------------------------
Discover more inspiring women featured in the "I Am Her" series

here

.