Our "I Am Her" series features the female movers and shakers of the industry to learn how femininity and power coincide beautifully and seamlessly together.

For most people, dealing with failure can be a big hurdle. It's understandable, considering that pouring your heart and soul into something is not at all an easy task. But for TechLadies founder Elisha Tan, it's worth reminding everyone that failure is not the end but a beginning.
We chat with Elisha about her inspirations for TechLadies, what the future holds for her ventures and her phoenix-rising-from-the-ashes approach to life.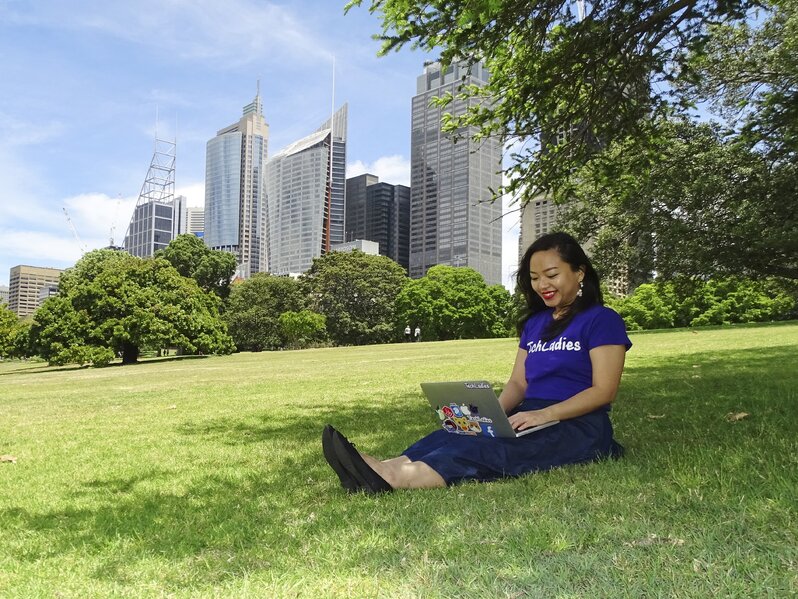 Fill in the blank: I'm an entrepreneur, a lady in tech, and ______________.


"A serial failure. Some of my better successes were born from the lessons learned from my worst failures. I hope to continue being unafraid to fail."


Tech is often perceived as a "man's industry." How did you make your way into its world?

"When I was still a college student, I knew that the seemingly conventional path of working in a 9-to-5 job wasn't what I wanted to do upon graduation. I wanted to start a startup, to chart my own path, and a tech startup was simply a much more economical path to start off with as compared to a physical business.

I wanted to create a platform where people can make a living teaching their skills. But I had a huge problem — I couldn't find a tech co-founder and I had zero technical skills. That's when I decided that I will learn how to code.

Ironically, it was a group of men who helped me enter the industry. I hired my friends to tutor me in Ruby on Rails and it was through them that I come to know about the tech community and how friendly and helpful developers were. I got to where I am today through the help I received from them in the early days.