Our "I Am Her" series features the female movers and shakers of the industry to learn how femininity and power coincide beautifully and seamlessly together.
At seven years old, Yong Davalos already knew that she wanted to be a designer. "My aunties were my first inspiration. I saw these old photos of my aunties back in the 1980s where they would dress very beautifully in these elaborate pieces from head to toe; I was mesmerized and that's when I knew," she said. While her realisation was early, she did not rush into launching her own fashion label. It was actually quite the opposite; she took the time to get to know the business from inside and out. She learned everything, from pattern-making to marketing.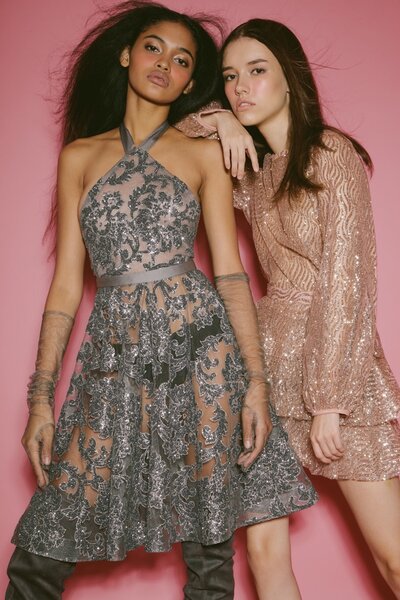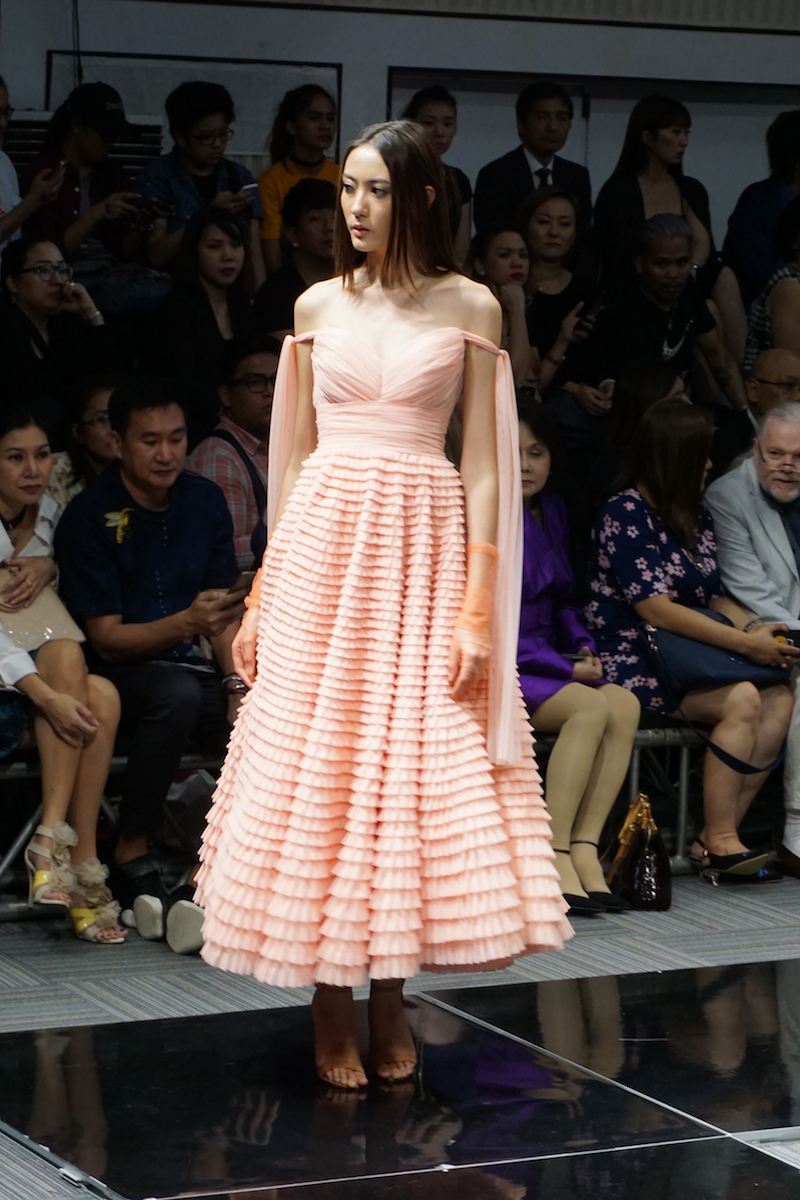 This year, at the Manila Fashion Festival, her fashion label celebrated its first year. With its debut in MFF, her brand got a lot of love and positive response from the Philippine market. The designs also caught the eye of Marian Rivera, a famous actress in the Philippines, who then became the label's muse. Now, read on as we share what we learned from Yong about what it's like to be an emerging fashion designer in the Philippines.
Fill in the blank: I'm a fashion entrepreneur, a designer, and a __________.
Diver. I have four certifications in diving. My usual diving spot is Batangas because it's accessible, but when I can, I also dive in Bohol, Palawan and in the islands of Thailand.
What are the challenges you faced when you were launching your label?


The first challenge was tapping the right market. The Yong Davalos brand is all about sweet yet sexy aesthetic; it's very dainty and youthful. So as an emerging designer who is looking to build a name in the industry, I choose carefully who I'm going to dress. I have a specific target market, a specific look and I stick to that to uphold consistency. It can be tempting to just let anyone pull-out designs from you, especially from people who have a lot of influence, but when you're building a brand, you have to hold your ground and choose the clientele that shares your aesthetics.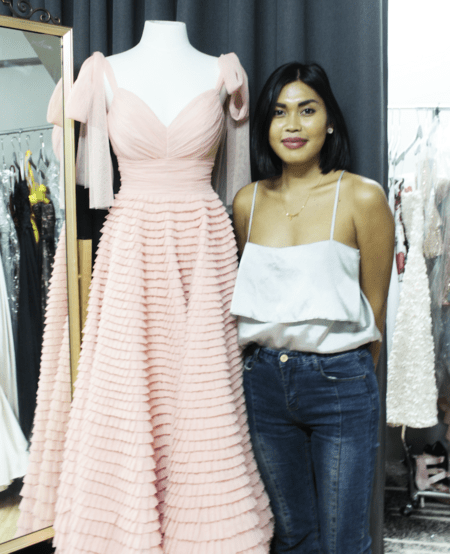 This dress was manually pleated and took a month to finish
The next big challenge, I would say, was getting the right people to work with you. At the beginning, it was very hard because I sew everything myself. Thankfully, I met people who share the same vision as me and they have helped with the production ever since.
For you, what are the qualities every designer should have?
I always, always believe that every designer should know the construction of the clothing, from step one till the end result. After all, it is your brand, and if everyone leaves you, you can only rely on yourself. You have to learn how everything works, from pattern-making to advanced sewing. Just so you know that you're not a designer who just rely on your people. 'Cause there are a lot of designers who prefer to rely on their people like they just give the sketch and that's it. For me, knowing the process of garment construction is just as important as designing the blueprint.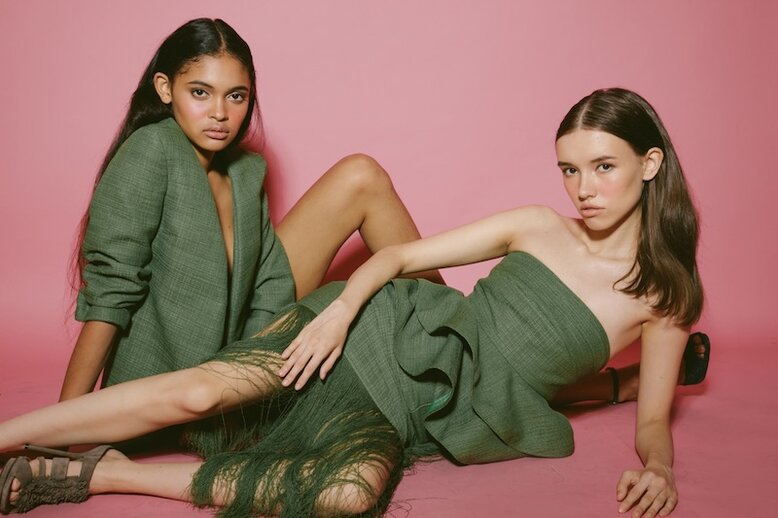 When it comes to attitude, for me, personally, you have to keep an open mind when dealing with clients without abandoning your style. I have had clients who requested something that's out of my comfort zone, and as much as it's good to believe in your own set of standards, sometimes you have to get out of the box and bridge what you want and what the client wants. This is also one of the reasons why you have to distinguish your style, you attract the right people who believe in your design.
You are the definition of looking good while doing what you do. How do you stay inspired and empowered to do that every day?


I love baths; it's one of my favourite activities to unwind. Taking care of yourself and dressing up in the morning puts you in the mood for a productive day. Especially for me, because my goals for the brand are what keeps me going.
Share with us your Clozette essentials right now.

My phone and Macbook because they're what I use to do my business. Then, my Jeffree Star lippie in the shade Gemini.
What, in your belief, is the role of fashion in people's lives?
Some people would argue that fashion is shallow, and to some extent it is, but I love the art of it. And as a designer, that's a very interesting conflict. It's sad that this industry has a lot of shallow people, that some only see clothes as a status symbol. However, the art of fashion and its role in people's lives remains vital. To answer the question, fashion gives character. Your fashion choices instantly distinguish you from the next person; it's a tool to present yourself even before you speak. First impressions may never last but it definitely makes a statement and what better way to say it than with fashion?
Inspired? Check out stories of other exceptional women here.