He is a celebrated fashion designer, a first-class philanthropist, and one of TIME magazine's Most Influential People in the world. On what it takes to achieve longevity in the fashion industry, Michael Kors quoted three qualities: tenacity, curiosity, and passion. "We should name one of our fragrances 'Tenacity'," said Kors. The designer was in Singapore this week to grace the opening of the Michael Kors Mandarin Gallery flagship store with his ever-gorgeous muse, Hollywood starlet Kate Hudson.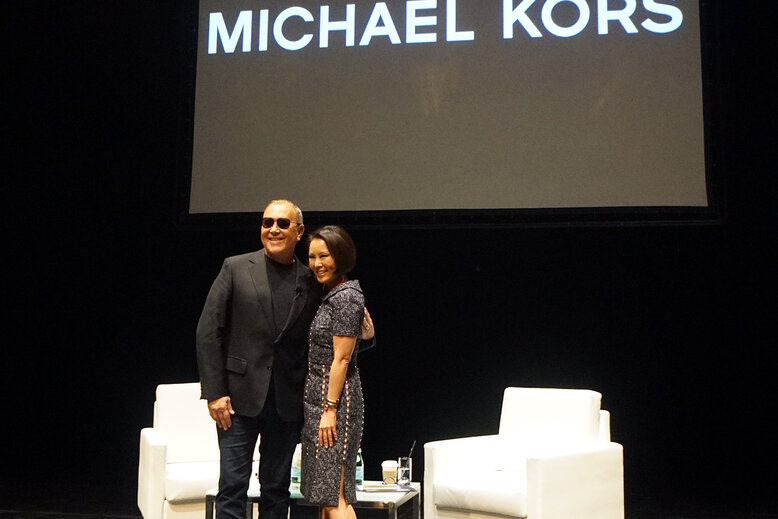 Michael Kors & Alina Cho at "In Conversation with Michael Kors & Alina Cho" dialogue in School of the Arts
"In all the years that I've known you, you have managed to stay the exact same person," said
Alina Cho
, former host of CNN's "Fashion: Backstage Pass", to Kors during a morning dialogue at the School of the Arts on Tuesday. "You are humble. You are kind. You are generous. You are hilarious, and you are larger-than-life and a person that I truly, truly adore." In that one hour spent hearing the designer talk about his legacy in life and fashion, it's really not that hard to believe Cho's words. Ahead, seven interesting facts to know about Michael Kors. Ps: you'll never guess which Hollywood actor(s) he would choose to portray him in a movie!
--------------------------
He likens Singapore to New York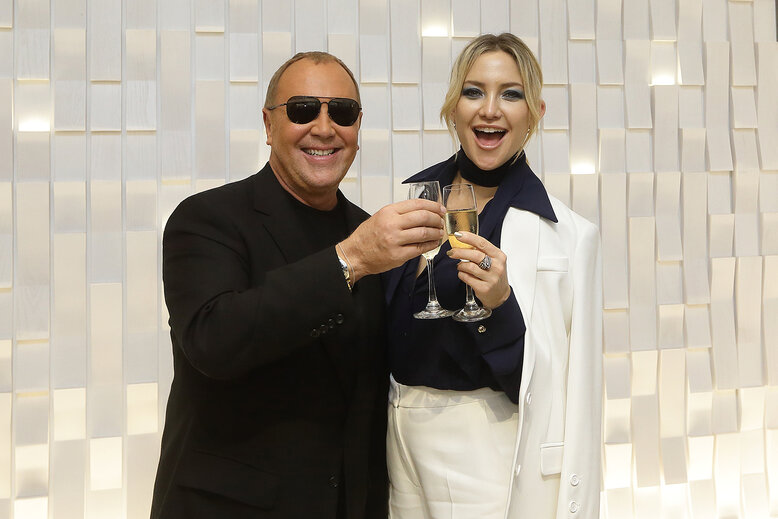 Michael Kors & Kate Hudson toasted at Michael Kors Mandarin Gallery Flagship opening (Photo by: Getty Images for Michael Kors)
"For someone like me who loves to shop, who loves great food, who loves warm weather. This is the perfect spot. I can shop till I drop here. I'm happy the humidity is good for my skin. As a New Yorker, I love any place with a mix of cultures. Manhattan is this tiny island with all these cultures, and Singapore is very similar. You have a mixture of cultures and nationalities that I think makes this a special place."