Naturals by Watsons unveils Africa's beauty secrets with their latest Marula Oil body and hair care collection that includes certified organic Marula oil and Mafura butter from Africa. It is a collection packed with antioxidant and essential fatty acids for long-lasting hydration and protection against harmful free radicals.
To add to that, the collection also includes a second star ingredient, Mafura Butter, that is known for its anti-ageing properties. All of these are combined in the simplest and most natural way to help soften skin and improve hair elasticity.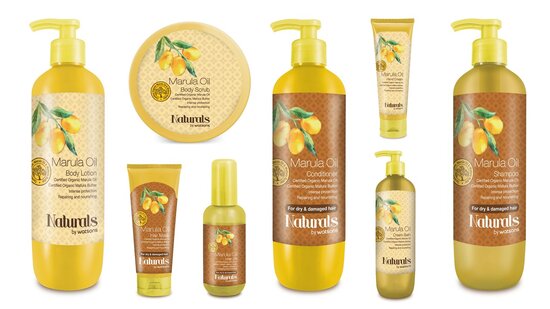 The Marula Oil range presents eight products with a multitude of skin and hair care functions to deliver effective moisture and suppleness for healthier skin and bouncier hair. However, our favourites would have to be the Hair Mask, Lotion, and Body Scrub.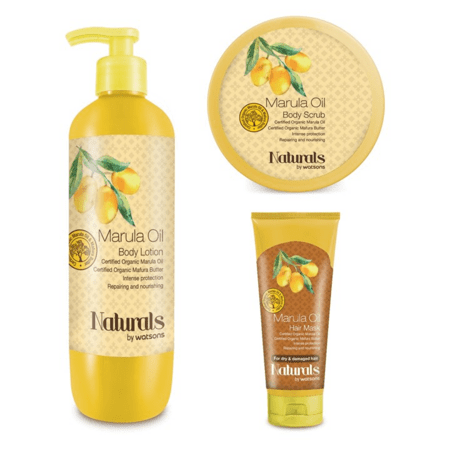 The Marula Oil Hair Mask melts into a luxurious hair softener that also helps to soften curly hair, so you can easily tame dry, hair curls into place, resulting in smoother, shinier hair. The Marula Oil Body Lotion helps to deliver the nutrition to repair, protect and hydrate skin, while releasing a pleasant, nutty fragrance. The Marula Oil Body Scrub gently exfoliates skin while working to effectively protect against dryness, resulting in softer and smoother skin.
Naturals by Watsons Marula Oil is available now at selected Watsons stores in Singapore.