How could we say no to a first class ticket… to the beauty department? Beauty pleasure seekers, look no further. Returning for its third season is First Class Beauty, an annual campaign by DFS that celebrates beauty's finest -- makeup, skincare, fragrance… you name it, they've got it.
For the whole month of August (from
5th August 2016 to 31st August 2016
), shoppers will get to indulge in a pampering in-store experience that includes exclusive offerings and services (think travel exclusive sets with savings up to 15%, and on counter exclusive GWPs promotions!) surrounding four themes:
Explore
,
Party
,
Relax
, and
Sleep
. Heads up: it's the ultimate first class in beauty with over 50 participating beauty and fragrance brands.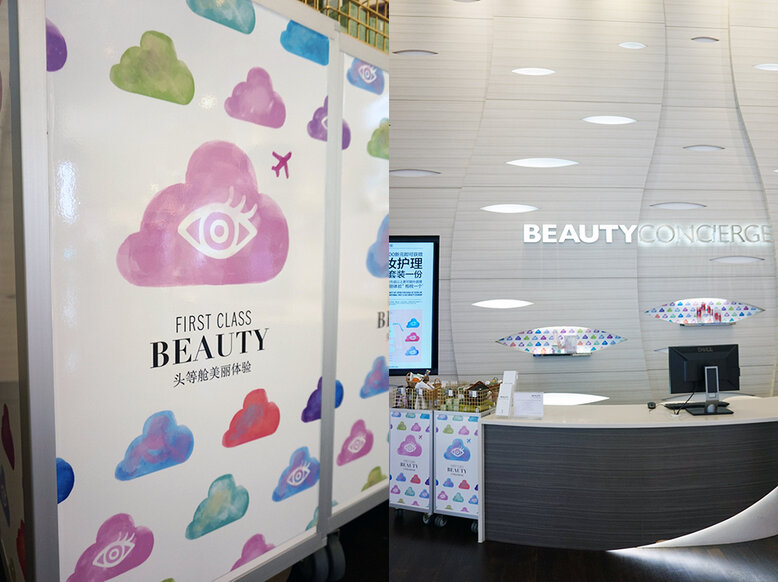 To get a taste of what indulging in First Class Beauty really means, I hopped down to
T Galleria Singapore
last week to try out their luxurious Beauty Concierge by DFS -- and I found out more about the four themes that fit right into our daily lives.
Explore
Before you take on the world, don't forget to take care of your skin first. The "Explore" theme is chock-full of skincare tips and tricks to make sure you've got the right beauty regimen to gear you up for your journey ahead.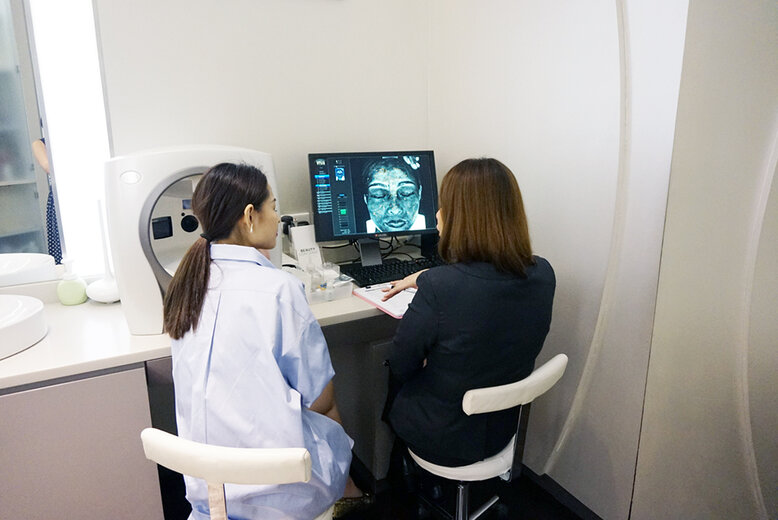 At the Beauty Concierge, I underwent a skin analysis that helped me determine my skin condition (note to self: apply more sunscreen over my T-zone) with the help of a Beauty Advisor. If you'd like to try out the services, simply make an appointment before heading down. The price you pay for every skin therapy and signature service is fully redeemable for any beauty products in-store. How awesome is that? (Ps: contact
+65 6229 8107
to make an appointment!)
Party
What's a party without a bona fide party-ready makeup look? This must-try theme is for the seasoned party hoppers, the travellers, and just about anyone looking to get their game face on.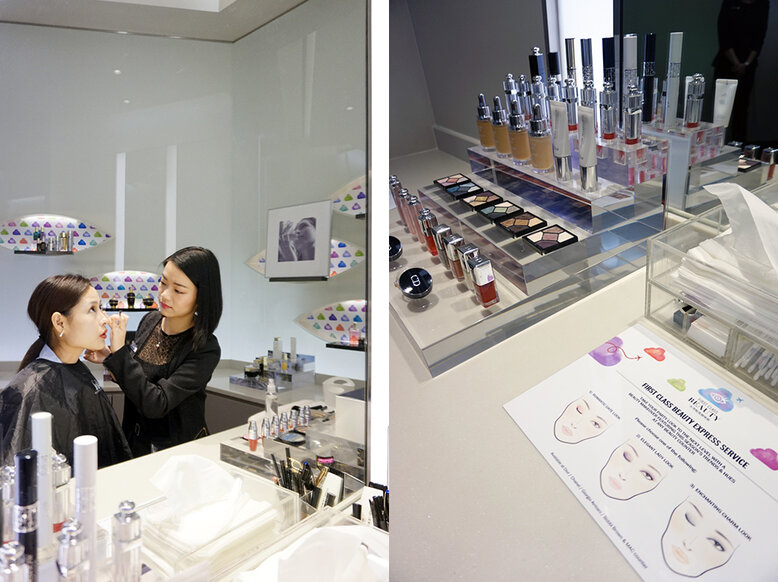 I was given a curated selection of three looks -- Romantic Date Look, Elegant Lady Look and Enchanting Charm Look -- to try out, thanks to the express makeover service for First Class Beauty. Got your preferred makeup brand? It's as easy as going to any available makeup counters to get a complimentary express makeover. Looking for a signature scent? Hit up the Fragrance Bar over the weekends to find new scents and exclusive offers on travel-friendly coffret sets.
While you're at it, don't forget to check out brands you will only see in travel retailers like T Galleria SG, such as
Helena Rubinstein
and
Giorgio Armani
. You can also find Korean brand
IOPE
exclusively in Singapore at T Galleria SG.
Relax
Take time to wind down and relax with a series of offerings that will not only make you feel good on the inside, but look good on the outside too. Let's be honest, it's a double win.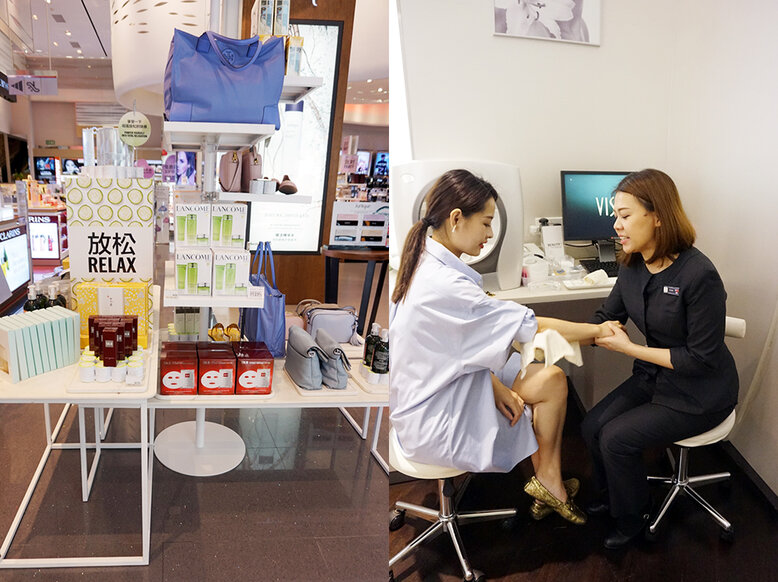 From acquainting myself with soothing mists and treatment masks, to trying out oh-so-good hand massage techniques; to indulging in a cocoa tasting experience (catch the complimentary cocoa carts making their rounds over the weekends), my body and mind was in for a total treat.
Sleep
All good things must come to an end -- but not in a bad way! Amp up on your beauty sleep using all the right beauty tools, and you're on your way to full beauty recovery.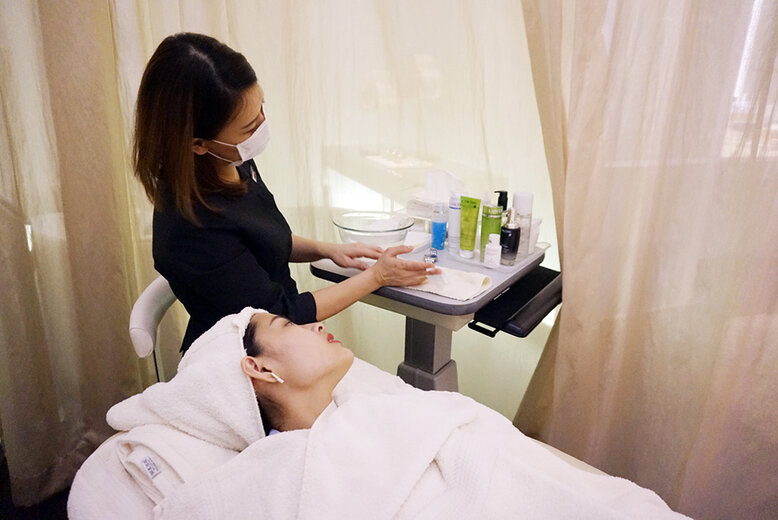 To help prepare my skin for rest at night, I was treated to a soothing facial massage, before learning more about simple massage techniques that work to enhance my nighttime regimen. Sweet!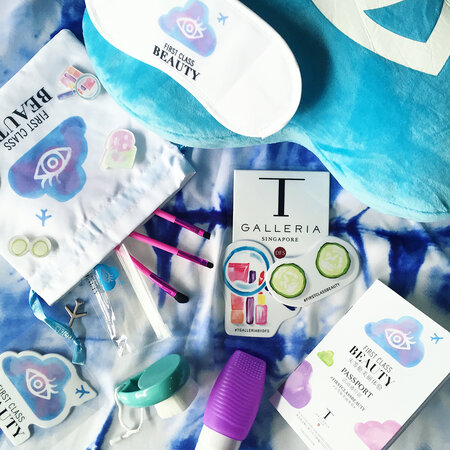 Jet set life or not, be sure to make a trip down to T Galleria Singapore to get your beauty shopping on. Receive a beauty amenity kit when you spend
SGD200
on beauty; plus get an additional T Galleria Singapore exclusive First Class Beauty cushion when you spend over
SGD450
. Amidst of it all, don't forget to explore, party, relax and sleep.
--------------------------