(Cover photo from: @milkmakeup)
The days are getting hotter, friends. How do you feel about the coming of spring and summer? We're having mixed feelings because we do miss the cooler breeze, but mostly we're excited about the prospect of going to beaches and doing more outdoor stuff. We're also equally excited about what's been happening in the worlds of beauty and fashion lately.
Share in our excitement as we go through the fun things that happened with the help of this week's Insider Round-up.
--------------------------
A girl faces a bull
Wall Street's famous "Charging Bull" statue now has competition. A $2.5 trillion asset manager put a statue of a defiant girl in front of the bull in time for International Women's Day. The statue's message is simple but bold: There is a need for gender diversity in the workplace, especially in a male-dominated one like Wall Street.
Milk for everyone
Wall Street is not the only place where gender is being talked about. In the world of beauty, Milk Makeup has made a statement by launching its #BlurTheLines campaign inspired by their Blur Stick.
"We're blurring the lines on the gender spectrum and exploring what individuality truly means today," the brand said.
--------------------------
Nike has launched a product for Muslim women. The "Pro Hijab" is an answer to Muslim women athletes' call for hijabs that fit the demands of the sports they play.
Lollipop Lips
The beauty world is constantly evolving, and trends come by the dozen. The latest thing to surface is the lollipop lips trend. Yes, they look just how you pictured them in your head — a messy stained look akin to when you eat lollipop like a kid.

--------------------------
Another one for a Hadid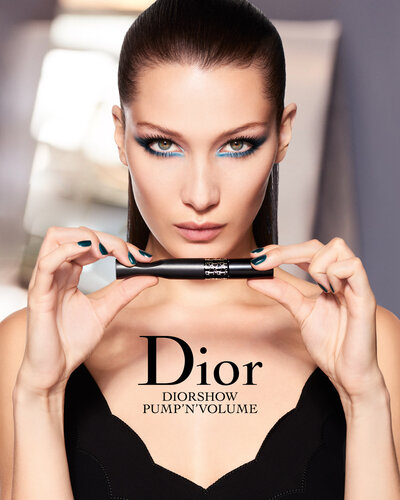 There's no stopping the Hadid sisters from becoming modelling powerhouses. Bella Hadid has just been named the new face of Dior Beauty.
Beautiful harmonies
From one beauty to another, here's a mesmerising rendition of the classic tune from the Beauty and the Beast by John Legend and Ariana Grande.
--------------------------
New from Downy
You can ditch the perfume when your clothes smell awesome. In time for International Women's Day,

Downy

launched its new and improved

Parfum Collection.

We were there to witness the unveiling, which featured Malaysian actress Scha Alyahya, Miss Vietnam 2012 Dang Thu Taho, Thai actress Araya "Chompoo" Hargate, and Miss Universe 2015 Pia Wurtzbach.
Make sure to follow us on
Instagram
so you get to see new product releases with us!
--------------------------
Missed last week's round-up? Get your fix
here.