It's the end of another working week, friends. We're sure you've been busy with a lot of things and your mind is already on rest mode, but more information never hurt anybody. So here are things you need to know right now.
Starry, starry palette
Storybook Cosmetics is known for making makeup inspired by movies and books, but now they've delved into the painting category. Coming soon is a palette inspired by Van Gogh's Starry Night painting.
First red
After so long, the first advertisement for a sanitary pad showing red as the colour for blood (because you know, that's how they actually look like) instead of blue is finally here. In the clip called Blood Normal, Body Form aims to normalise the way people see periods.
LV Time Capsule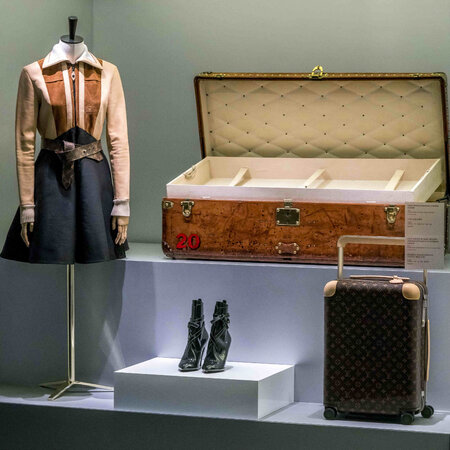 A Louis Vuitton exhibit is currently happening in Singapore. Named Time Capsule, the showcase aims to give guests a preview of how the design house started their journey through different interactive digital experiences. The exhibit will be open until 5 November. Catch it daily from 10 AM to 10 PM at Level 1 ION2 ION Orchard.
Vs
Vogue and Vice teamed up for an unlikely collaboration. The two publications, which appear to be on different sides of a pole, will roll out editorial efforts for 30 days… because, as they say, "opposites attract."
Here's what you may have missed earlier this week.