It's a new week, friends. And it's also the last day of July. Oh, how time goes by! There are so many exciting things happening that we seem to be going by the days so swiftly. Despite this, we're always happy to be in the know of the latest and hottest. Here are just some of the things we caught on our radar.
The Story of the World's Richest Man
Did you know that in 2016, ZARA's owner, Amancio Ortega, surpassed Bill Gates as the world's richest man? Yes, he did. And now, we can all take a peek at how he did it. A documentary about the fast-fashion brand is coming soon, according to
InStyle
.
My Palette




You can now create the Innisfree eyeshadow palette of your dreams. The brand is set to release their My Palette makeup range, which allows you to build the palette that's just right for you. They come in small (4-pan), medium (8-pan) and large (18-pan) sizes.


Get your wallets ready
Dover Street Market is now open in Singapore. The retailer, created by Rei Kawukobo of Comme des Garçons, has a curation of coveted products from different brands, including Balenciaga and Lanvin.
Cook with an app
Did you know that you can now cook using an app? You can use an app to command your cooking appliance to make your food as needed and directed in the recipe. It sounds weird, but watch it in action above.
MUJI Flagship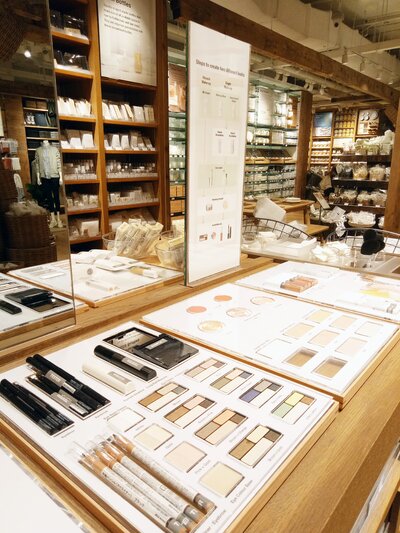 With all the advancements happening, it's also nice to rekindle our love for simple things. And MUJI is one of the brands known for having simplicity in mind when it comes to products. Good news for lovers of simplicity... and MUJI, the brand recently opened their flagship store in Singapore. Visit them at Plaza Singapura.
Didn't get to catch up on reading last week? Find the latest roundup here.