Cheers to Monday! Looking for ways to amp up your start-of-the-week attitude? Fill up with some exciting news like MAC Cosmetics teasing a Princess Jasmine-inspired makeup collection, and a 16-year-old nominated for a Nobel Peace Prize, all here in today's Insider Roundup.
A Princess Jasmine makeup collection is launching soon
In line with the full trailer release of Disney's live-action adaptation of Aladdin, MAC Cosmetics teased that a Princess Jasmine-inspired collection is coming soon and we are so here for it. Launching on 16 May, just days before the release of the film in theatres, it will come in a full range, from eyeshadows to blushes to a gorgeous lip product, all reminiscent of the princess's style and signature beauty look.
What were you doing at 16?
Sixteen-year-old Greta Thunberg has been nominated for a Nobel Peace Prize and she's starting to make us rethink what we were up to at that age. The Swedish student and activist is being recognised for her efforts in fighting global warming and calls for action on the growing climate crises. If she wins the prize in her category, she will be the youngest Nobel Prize recipient, taking over Malala Yousafzai, who got hers at 17 for documenting life under Taliban rule and advocating for women's rights and education.
Add some Kitty-loving to your wardrobe with this newest Melissa collab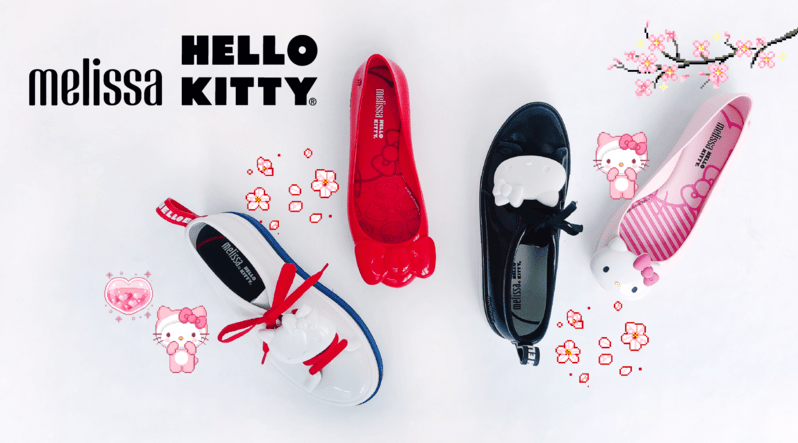 Grace your wardrobe with a touch of Hello Kitty's world-renowned kawaii-ness with this new collection from Melissa shoes. Combining style, comfort, and functionality in designs that are available for kids and adults alike, take your pick from sneakers, slip-ons, and ballet flats, all full of Hello Kitty's signature colours and aesthetic. Get your pair at MDREAMS Wheelock Place at Orchard Road or via mdreams.com.sg.
Louis Vuitton pulls Michael Jackson-themed pieces from its collection
Following the release of the documentary Leaving Neverland, which lays out two alleged sexual and child abuse cases against Michael Jackson, Louis Vuitton announced that it is pulling themed pieces from its collection showcased last January at Paris Fashion Week in honour of the King of Pop. Virgil Abloh, LV designer for menswear, stated, "I am aware that in light of this documentary, the show has caused emotional reactions. I strictly condemn any form of child abuse, violence or infringement against any human rights." The Michael Jackson estate has previously filed a suit against HBO regarding the allegations made in the documentary. The estate claims, "HBO has disparaged Jackson's legacy by airing a one-sided hit piece against Jackson based exclusively on the false accounts of two proven, serial perjurers." Still, this didn't stop the damage that the documentary has caused for the King of Pop's legacy and this act from LV may just be the beginning.
(Cover photo from: @maccosmetics)
Missed last week's happenings? You can read all about 'em here.