The week is finally coming to a close. But before you leave for a relaxing getaway this weekend, catch up on all the exciting updates that happened during the week. From Anessa SG announcing Joanne Peh as their new ambassador to Fenty's colourful second drop — you'll be sure to get all the latest fashion and beauty news here.
Joanne Peh is now Anessa SG's new ambassador
Anessa recently revealed that Singaporean actress Joanne Peh will be their brand's latest ambassador. Just yesterday, 20 June, Joanne and her husband, Qi Yu Wu, graced the Watsons Grand Opening at Ngee Ann City. The actress shared that she is a proud user of the number one Japanese sunscreen brand for six years now. And, as a mum of two, she is also happy that the sunscreen is safe enough even for her two kids. Talk about finding a sunblock that's perfect for the whole fam!
Mussvital is named the best sensitive skincare brand in Singapore
Speaking of skincare products for sensitive skin, you might want to check out Mussvital. The dermactive European skincare range just won the title of Best Sensitive Skincare Brand in the 2019 Watsons Health, Beauty, and Wellness Award. Mussvital's secret lies in their biologically active ingredients that balance and strengthen the skin from the inside out. Paraben-free and soap-free, their products are safe enough to nourish and protect even a baby's skin. From lotions to shower gels, you'll be sure to find everything you need from Mussvital's gentle line up.
Fenty goes light and colourful for their second drop
Corseted neutrals were what made up Rihanna's first-ever drop when her fashion brand, Fenty, launched last May. But, for her second collection, she's taking us on a tropical tour. With light and bright textiles, Fenty's 6-19 Release is intended for ease of travel. Midi and mini dresses in bright satin were launched, as well as pieces with Japanese-inspired prints. Have a vacation coming up? Try to get one of the summery pieces from Fenty while stocks last.
A Kim Kardashian x Winnie Harlow makeup collab is in the works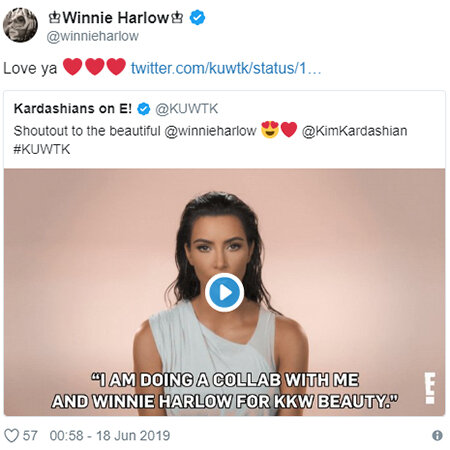 In an episode of Keeping Up With The Kardashians that aired earlier this week, the Hollywood celebrity revealed an exciting project coming up for her beauty brand. Kim Kardashian announced that she's working with model Winnie Harlow for KKW Beauty. While we don't know what's in store for us yet, the episode gave a bit of a sneak peek of the photoshoot for the collab. The campaign shows Kim and Winnie laying on sand dunes. With this tease of their glamorous bronze and jewel-toned looks, we're expecting to see great things from this exciting collab.
Your beauty kit needs these colourful additions, stat!