We're past the middle of June in a blink of an eye. Feeling out of the loop in this seemingly quick flow of time? Don't worry and just catch all the latest updates from the world of fashion. From Cara Delevingne and Ashley Benson finally going official on Instagram to the newly released Ariana Grande x H&M collab — it's all here. In case you've missed them this weekend, read on to find out about these exciting bites.
Cara Delevingne and Ashley Benson are officially together on Instagram
We've been seeing them a lot together since May, but we've never heard them confirm that they were actually a couple until now. Finally, Cara Delevingne and Ashley Benson gave us what we can consider an official confirmation of their relationship. In celebration of Pride this month, Cara posted a short video of them kissing from Her Smell, a film they both starred in. Cara tagged Ashley and the clip was accompanied by rainbow and heart-eyes emojis. Moments later, Ashley commented three hearts, which we can take as a sign of them going official. We couldn't be happier for these two!
Swatch launches their new BIG BOLD line of watches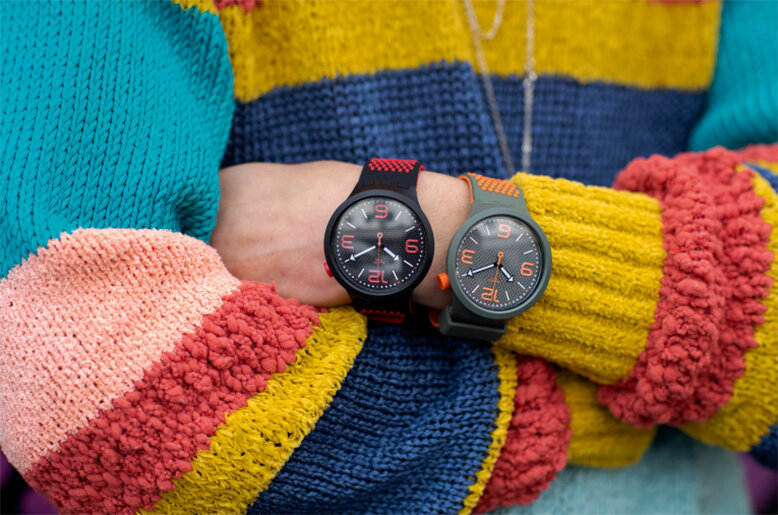 Swatch BIG BOLD watches, SGD140 each
Last 14 June, Swatch introduced their brand new BIG BOLD Collection, designed for bold personalities. The collection features six different watch models with massive watch heads covered with slightly curved glass. The contrasting 3D prints on the straps and on the dial highlight the big personalities of the watches, making them the perfectly striking statement piece. Because of their subtly toned backgrounds and contemporary design, these watches will surely give the urban streetwear vibes your look needs.
Ariana Grande x H&M Collection is finally here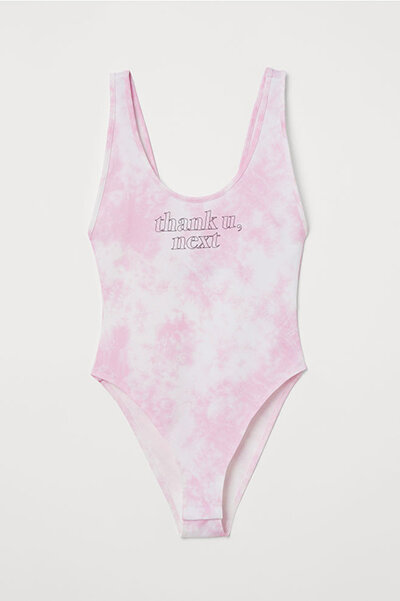 Light pink printed jersey body, SGD19.95 (source)
Ahead of her US Tour, Ariana Grande released her latest merch collection in collaboration with H&M. With this, aside from just quoting Ariana's relatable lyrics on your Instagram captions, you can now also wear them every day. H&M created a selection of pieces ranging from body suits to sweatshirts in a gentle pink and cream palette. So, if you're a fan of her hits, catch these statement pieces on hm.com before they sell out.
Prince Harry celebrates his first-ever Father's Day with a photo of Archie
With the newly born Royal baby here, the Duke and Duchess of Sussex celebrated Father's Day on Instagram the same way they did with Meghan Markle on Mother's Day. Through their official account, @sussexroyal, the couple posted a sweet photo of the tiny Archie being held by Prince Harry. The shot featured the cute baby holding his father's finger, giving us a first glimpse of his eyes. This was Prince Harry's first-ever Father's Day so it was an even more special day for the new dad.
(Cover photo from: @caradelevingne)
Didn't get to read last week's latest? Here's a quick recap.