Are you counting down to the weekend? We are, too! But since watching the clock can be agonisingly slow, what do you say about recapping this week's hottest headlines with us to pass the time? From Barbie's new prosthetic leg to an Instagram glitch costing people thousands of followers, today's Insider Roundup will surely fire you up for the weekend.
Lady M reopening promises a more sensorial experience
Last Tuesday, Lady M reopened its 2,734- sq. ft. flagship boutique in Singapore's Orchard Central mall with the promise of bigger and better things to come for their patrons. The famed New York City dessert patisserie welcomed guests to the event with an interior refresh that aims to redefine dining along their renowned Mille Crêpe, delicate cakes and other favourites. To complete the sensorial experience, the art installations will change to match certain seasons and festivities, making it more exciting for all the boutique's visitors.
Barbie now comes with a wheelchair and a prosthetic leg
Barbie has always been an empowering figure for young kids because she depicts a woman who can 'be anything' with regards to future careers. Still, that didn't stop people from criticising the Mattel doll in the past when it comes to their depiction of the blonde-hair-blue-eyed beauty. But hey, they know how to listen. From creating curvier dolls of different body types to diversifying their dolls' skin colour and creating Barbie dolls representative of many significant women throughout history, now they're packing on their Fashionista collection with one doll in a wheelchair and another with a prosthetic leg. Many people are now praising Barbie for this initiative and hope that considering she is still the most popular doll worldwide, they would further expand their doll designs.
Instagram glitch caused influencers and celebrities to lose thousands of followers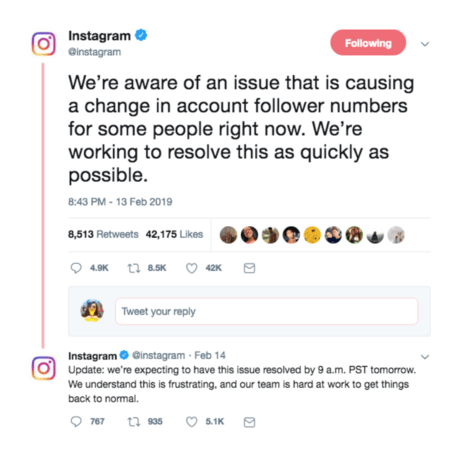 Instagram has raised a lot of brows yet again when people — including celebs and influencers like Ariana Grande, Katy Perry and James Charles — started losing a significant amount of followers. We're talking thousands and even millions. Yikes! The photo-sharing platform claimed that it's just a glitch and is to be resolved soon, but a lot of people also speculated that the drop is Instagram's way of purging fake and inactive accounts. Instagram then updated on Twitter that the issue should have been resolved the morning of yesterday but many still claim that their numbers have not been restored.

Victoria Beckham launches beauty line
With the success of her fashion line's launch, Victoria Beckham crosses over to beauty with her eponymous beauty line, which she announced on Instagram yesterday. It's still unclear as to what the scope of the first collections will be, but from the IG video, we can immediately tell that lipsticks are just some of the few releases we have to keep our eyes peeled for.
Katy Perry's latest shoe design accused of blackface
Raising another debate on the internet, Katy Perry's latest shoe collection will be pulled from shelves after accusations of promoting blackface. The pair that caused the outrage feature caricaturish facial features embellished in gold, blue, and red and is sold in variants of black, gold, and beige. People immediately took their opinions to social media, saying that the black variant is 'insensitive','racist' and 'offensively reminiscent of blackface'. The Swish, Swish singer has since apologised and claims to be saddened by the backlash. However, some people came to Katy's defence, saying that basic colours such as black and beige are typical for any shoe brand to release and this is just another case of over sensitivity. Now we ask: do you find Katy Perry guilty or not guilty?
Missed last Monday's news? Give it a read here.