Happy Women's Day, ladies! Before you go out for a night of celebration, take a moment to catch up with the latest news in fashion, beauty and stylish living. This week, we've got an exciting beauty launch that will make you nostalgic, an amusing royal update and more. Keep reading to know the tea.
Pucker up with these Clueless lip glosses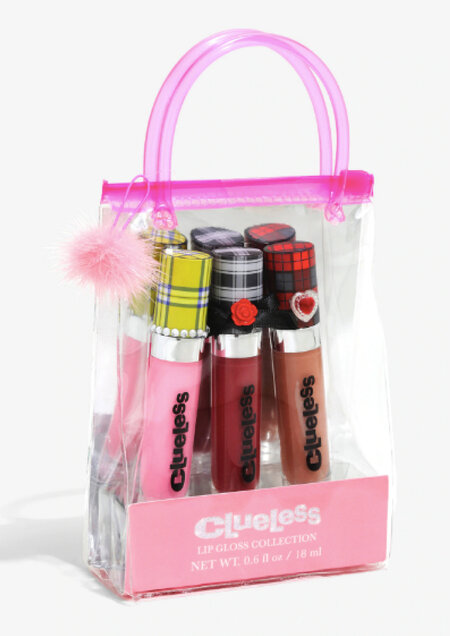 Nostalgia really is a big thing right now and these Clueless lip glosses press the point even more. Following brands like Storybook Cosmetics, Hot Topic and Ciate London who have recently released makeup lines inspired by '80s, '90s and even early 2000s movies and TV shows, pop culture-centric shop Boxlunch introduces glosses that Cher and Dione would totally be proud of. Aside from featuring the iconic title in its tube, the caps also feature designs referencing Cher and Dione's signature looks from the movie. The three high-shine glosses are packaged in a PVC pocketbook-style mini bag, complete with a pink pom-pom on its handle.
Tarte launches 'Foundcealer'
Tarte's newest launch mixes the powers of foundation and concealer by introducing the Babassu Foundcealer Multi-tasking Foundation. As the name suggests, the foundation is said to be intensely full-coverage that you wouldn't need to top it off with concealer. It also boasts skincare and sun-protect properties like hyaluronic acid, vitamin E and, of course, a ton of SPF. Tarte also seemed to have learned their lesson when it comes to shade range as this new release gets an expansive treatment, giving us 30 on its initial launch.