The weekend beckons, friends! But we're not quite ready to go on full relaxation mode yet because there are so many exciting things happening in the worlds of fashion and beauty. Here are just some of the things that tickled our fancy.
So Hollywood
Charlotte Tilbury is ready to make your Hollywood-bombshell dreams come true. The makeup artist has released a liquid lipstick line that are meant to help you "become the ultimate Hollywood version of you."
Kylie's Empire
While we're on the topic of liquid lipstick, let's talk about the most popular one. The brand that carries it is now also the fastest growing one. Kylie Cosmetics has reportedly raked in USD420 million worth of sales since its launch 18 months ago. It won't take long before the brand reaches billion-dollar status, they say.
It's Encre de Peau


YSL has released their Encre De Peau All Hours Full Coverage Velvety Matte foundation in Singapore. The line boasts of 22 shades that are waterproof, smudge-proof and transfer-resistant.
Donatella reacts
We wonder what it's like to always hear a song about you or anything that's related to you. Well, Donatella Versace doesn't have to wonder because she's very well aware of Bruno Mars' hit song with her brand's name (and surname) in the title. She has finally given her reaction to the song.
Steven Meisel For Zara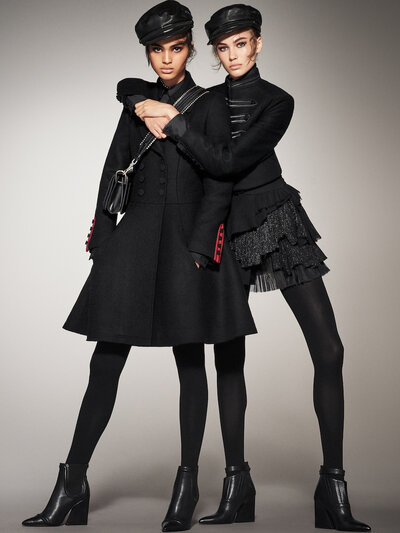 Renowned fashion photographer Steven Meisel shoots for Zara's Fall/ Winter 2017 campaign. The collection focuses on variations of individualistic styles, with character and personality.
(Cover photo from: @donatella_versace)
Here's what happened earlier this week.