Hello, Monday! Start the working week on a good note with these intriguing headlines that are sure to fire up conversations at the office pantry. From the first-ever bridal collection of a prestige lingerie brand to the reboot of a classic movie, here are the latest news that you need to know.
Klook offers Game of Thrones tour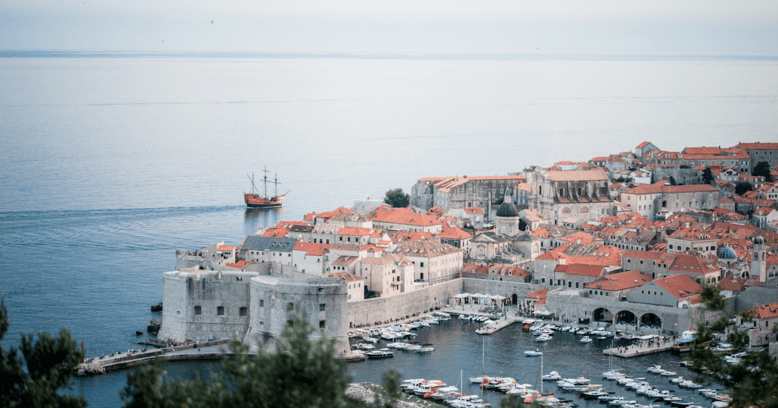 Just in time for the Game of Thrones premiere, Hong Kong-based travel company Klook launched a Westerosi-inspired tour specifically tailored for the most devoted fans. It will feature the show's various filming locations in Dubrovnik, Croatia including Lovrijenac Fortress which was depicted as the King's Landing Red Keep castle in the show. Interested? You can read more about it here.


Filipino beauty brand GlutaMAX apologises for discriminatory ad


Filipino beauty brand GlutaMAX finally issued a formal apology amidst all the criticisms surrounding their latest ad which discriminated against people whose skin colour are in the deeper spectrum. In a now-deleted Facebook post, the brand posted a series of photographs encouraging morenas (Filipinas with dark skin) to lighten their complexion so that they can also enjoy the same privileges that people with fairer skin receive. The advertisement even had a cheeky tagline of "Your Fair Advantage" which seems to empower but is just actually appealing to insecurities. What's your take?


La Perla's Bridal Collection
Take note, brides-to-be! Luxury lingerie brand La Perla is now making made-to-measure wedding dresses and the designs are irresistibly beautiful. The wedding genre is not really new territory for La Perla as they have been releasing wedding lingerie collections for quite some time. Now, with a new creative director at the helm, they are expanding to bridal dresses that still showcase the core identity of the brand. In their Spring 2020 collection (their first ever bridal wear collection), you can find delicate laces and intricate embroidery.
Ariana Grande x NSYNC


Just confirmed: Ariana Grande reunites with NSYNC at Coachella. After days of hinting and teasing from the pop star on a possible collaboration with the '90s boyband, it finally happened. At Coachella, the 25-year-old performed 1997 hit Tearin' Up My Heart with members Lance Bass, JC Chasez, Joey Fatone and Chris Kirkpatrick. That's awesome and all but where's Justin Timberlake?
Charlie's Angels reboot is on its way
It's no secret that the Charlie's Angels reboot is off to a rocky start. Not because of production but with the nasty reaction on social media. Despite this, the cast featuring Kristen Stewart, Elizabeth Banks, and of course, bae of the day Noah Centineo, is still intriguing. The movie is slated to be released in November, so we'll just wait and see how it turns out.
Missed last week's update? Catch up here.