It's the start of another month! The spooky season is finally ending and this means we can finally focus on the upcoming holiday season. We know you're excited for all the festive gifts and holiday trips the season will bring about, so we're giving you more to look forward to. From HBO working on a new Game of Thrones prequel titled House of the Dragon to the launch of Alber Elbaz x Tod's Happy Moments Collection — here are the latest bites you'll be hyped to hear.
Game of Thrones prequel, House of the Dragon, gets an HBO series order
After deciding to cancel their initial Naomi Watts-led prequel, HBO announces a different one set in Westeros. Called the House of the Dragon, the upcoming series will focus on the House of Targaryen. The Game of Thrones prequel is rumoured to be set 300 years before the events that transpired in the series and will show the origins of the house. Like the original series, this 10-episode project will be based on George R.R. Martin's book; this time, Fire & Blood. Excited? Let's hope this one will do better justice to the lore of the books.
Jennifer Aniston hints at another Friends reunion
Keeping her fans guessing seems to be one of Jennifer Aniston's mission in life this week. During an appearance on The Ellen Degeneres Show last Monday, the actress spilled that she and the other Friends cast are "working on something". Then, when she guested on The Late Show with Stephen Colbert, she hinted on the secret project again but remained tight-lipped on the juicy details. But, sorry die-hard fans, it won't be a reboot — she made that clear, and so have the rest of the cast in the past. While no one knows yet for sure what's in store for us, we can't help but feel so excited to see the gang together again. Would it be a vlog, a movie, or a wholly different series? What do you think?
Support women's rights at NomadX with Marymond By Peapods this weekend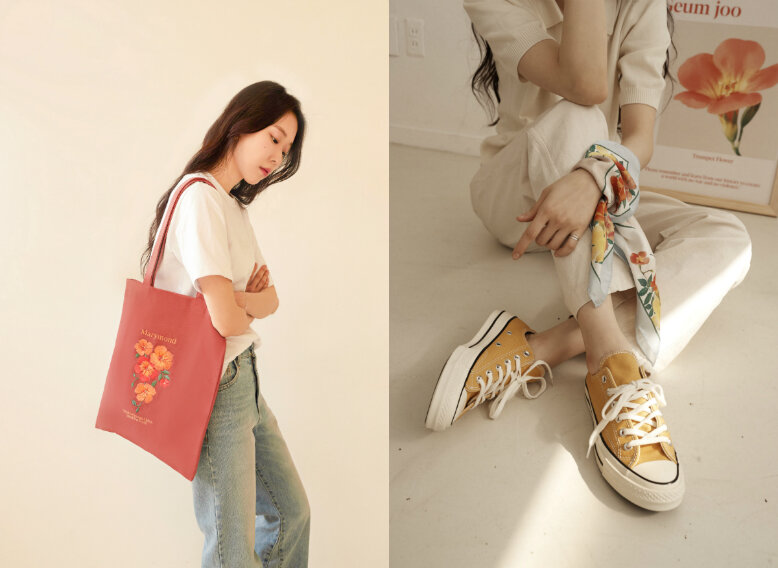 Now that you've had your fill of entertainment bites, what's the sitch in the world of fashion? If you're looking to do something fun yet meaningful this weekend, head off to NomadX Connect on NomadX Level 3. Check out the Marymond By Peapods products adorned by artworks of female survivors of World War II and spend an afternoon packed with enjoyable activities this 2 November from 12PM to 6PM. Aside from getting your much-needed retail therapy guilt-free with all the exclusive discounts, you'll also get to support women's rights and the victims of the war.
10 iconic "Singapore Story" dresses are up for grabs
Textile and Fashion Industry Training Centre (TaF.tc)'s inaugural TENCEL Fashion Design Competition started with more than 150 designers who took up the challenge to show their creativity and skills by designing a dress inspired by the theme "Singapore Story". Now, the competition is nearing the Grand Finale, to be held at Design Orchard this 14 November. At this point of the competition, the 10 finalists are now looking to the fashion mavens of Singapore for support as they make their iconic designs available to the public. The finalist whose dress obtains 20 pre-orders will get their first taste as a fashion entrepreneur, with their creation produced and delivered to buyers. Support your homegrown artists and grab their dresses starting from SGD80 here.
Alber Elbaz x Tod's Happy Moments Collection is finally in the PH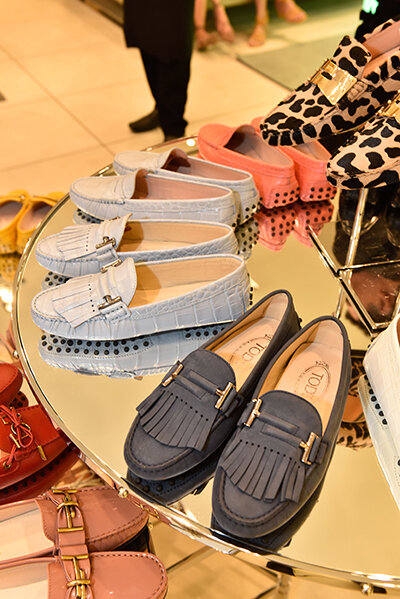 Those in the Philippines who want to do their holiday shopping a bit early to avoid the impending Christmas rush can check out the latest collections from Tod's at Greenbelt 4, Rustan's Shangri-La, and Shangri-La Plaza. Aside from their latest Fall/Winter 2019 Collection, Tod's has launched their Happy Moments Collection in collaboration with Alber Elbaz in the Philippines. The Israeli fashion designer gave his own spin to the Tod's DNA with this capsule collection by giving them a bright, modern look. His fresh and energising designs attempt to illustrate and inspire life's happiness.
(Cover photo from: @hbo)
Next, check out last week's news here.