Are you in a 'Friday fun-day' mood already? If not, let us ease you right into it. From getting access to designer bags for only SGD129 to a Jessica Rabbit makeup collection coming to Sephora soon, today's Insider Roundup will surely put you in a good mood just in time for the weekend.
A Jessica Rabbit makeup collection is coming our way
From her voluminous red hair to her sultry red lips and stunning bombshell dress, who wouldn't know the iconic '80s cartoon character Jessica Rabbit? So it's no surprise that fans got so stoked when the news about Ciaté London launching a Jessica Rabbit-inspired makeup line broke. The collection, which includes an eyeshadow palette, a gorgeous champagne highlighter and a glittering red lip, will be available on Sephora soon for a limited time only. Cool, right?


Designer bags for just SGD129 a month? We're in!
Ever wanted to sport luxury arm candies from Celine, Givenchy, Dior and more, but it's too heavy on the pockets? Well, now you can. Style Theory brings in these designer bags at your disposal for only SGD129 a month. Subscribers of the service get to rent two bags from a library of hundreds of designer pieces to choose from. After trying them out and returning them to the facility, you open up a slot for another piece to try.


A celebration of fabrics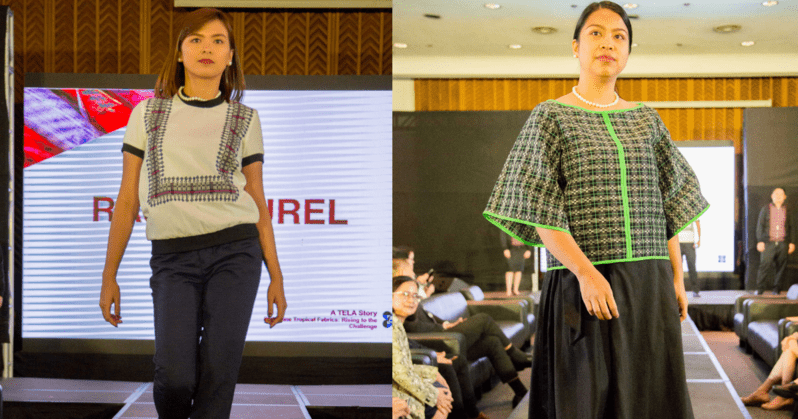 This month, the Department of Science and Technology-Philippine Textile Research Institute (DOST – PTRI) spearheaded another Textile Stakeholders' Conference to celebrate Tropical Fabrics Month. Aiming to boost the local textile industry of the country, the event titled A TELA Story, Philippine Tropical Fabrics: Rising to the Challenge is divided into two parts. One focuses on a discussion with textile manufacturers and other stakeholders, and the other is a runway show featuring some of the top designers of the country such as Rajo Laurel, PJ Arañador and JC Buendia.
Beyoncé's makeup artist is launching a beauty line
Sir John — whose clients include Beyoncé, Kat Graham and Joan Smalls to name a few — is collaborating with W Beauty to bring us a beauty line that is surely going to be phenomenal. We're seeing a lot of bold lids and a huge amount of glitter in the teaser he posted on his Instagram. All we can say is we're excited to get our hands on it as soon as it launches internationally.
The Jonas Brothers are officially back
Our teenage selves are celebrating at the news that the J.Bros are officially back to making music together after almost a decade of disbanding. Following a series of social media posts and an announcement of an upcoming Carpool Karaoke episode with late night host James Corden, Joe, Nick and Kevin shared that they've been planning the comeback for seven to eight months now. Who's excited? We know we are!
(Cover photo from: @ciatelondon)
Get up to speed with Monday's news, too, by checking them out here.