Welcome to the last roundup for the month of April! We often muse about time and how swiftly it passes during roundups a lot, but don't you agree? There are just so many things happening, sometimes it's hard to keep up. It's a good thing we've kept tabs on topics we know you'd be interested in.

So if you haven't had time to read the news or go on social media to catch what's trending, here are this week's highlights.


LVMH Takes Over Dior
Moet Hennessy Louis Vuitton (LVMH) has expanded its portfolio. The luxury brand has acquired the entire Christian Dior brand for a whopping $13 billion. Fun fact that you may or may not already know: LVMH also owns Givenchy.


Instagram Offline
If that didn't shock you, here's something that might. You'll soon be able to use Instagram offline. The new Instagram update will allow you to use the app even if you have a slow connection or if you're using free data. There's a catch, though. Only Android users can make use of the update right now. But we're sure Instagram will work something out for iOS users in the future, too.


Beauty Buffet In The Philippines
Thailand's favourite beauty store, Beauty Buffet, has landed in the Philippines. The store, which offers a variety of beauty products in cute packaging, is located at Ayala Malls The 30th.


New Naked Palettes
Urban Decay is releasing two new Naked palettes! But they won't be for the eyes. The Naked Skin Shapeshifter palettes are for contouring and correcting.
That Blue Bag
You may have already seen it. You know, that blue bag that costs roughly $2000 but looks similar to one that sells for $0.99. Many people can't help but compare the resemblance between the bags from Balenciaga and IKEA, but what do you think?

Calling all old souls and lovers of anything vintage. Here's the makeup line of your dreams. Pretty Vulgar Cosmetics, a brand that takes inspiration from the dainty days of yore, has landed in Sephora.
Lava Cookie Ice Cream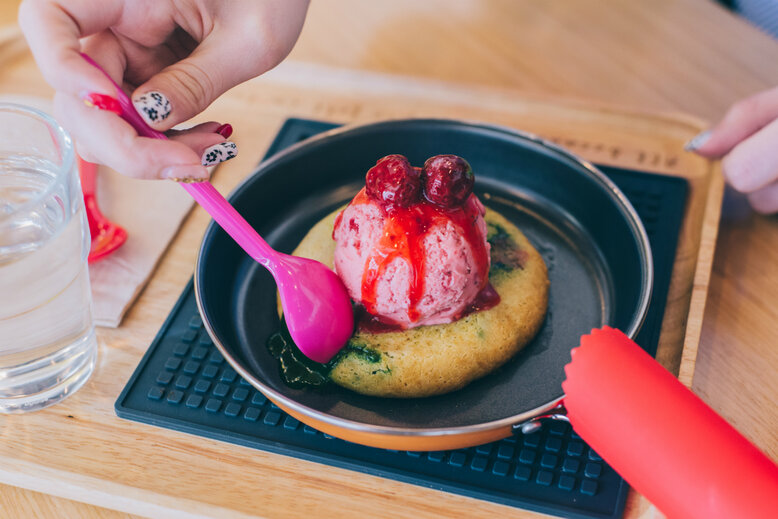 Craving for something sweet? Get your fix at the Creamery Singapore. The famed original lava cookies from Bangkok has arrived at the Creamery, and they are waiting to be devoured.
Missed last week's highlights? Find them here.