Today brings a slew of good news! First, we've got the exciting launch of a jewellery collection inspired by a Disney hit movie. Next, there's the announcement of a new ambassador for a beloved beauty brand. Keep reading for more hot updates that you shouldn't miss.
Pandora launches Disney's Aladdin Collection
Just in time for the premiere week of Disney's live-action adaptation of Aladdin, Pandora launches its jewellery collection inspired by the movie. Some of the designs include quirky pieces like Agrabah Castle and Magic Lamp charms. Our favourite piece? The elegant Princess Jasmine & Aladdin Bangle that you can decorate with dainty charms. Shining, shimmering and splendid, indeed!
ROVECTIN lands in Singapore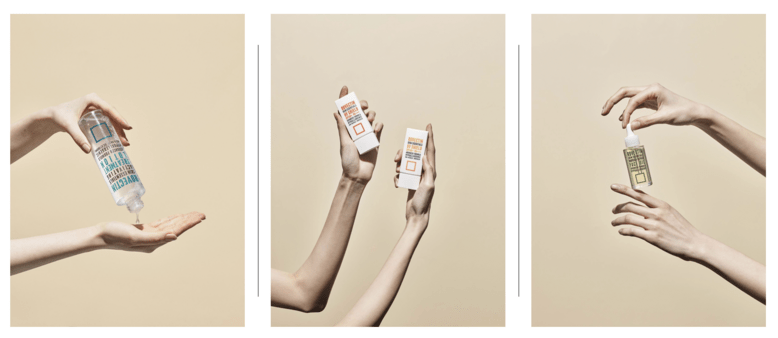 ROVECTIN has officially landed in Singapore! The award-winning Korean brand was originally created with the mission to provide skincare products to address skin-related concerns of cancer patients suffering from adverse side effects caused by chemotherapy and radiation treatment. Recently, they have expanded to the mainstream market by launching the ROVECTIN Skin Essential Collection, a special skincare line that promises to gently repair damage and calm sensitive skin.
Zoff launches its 2019 Summer Collection
Known for their budget-friendly yet trendy high-quality pieces, Zoff has once again launched an array of stylish designs for the summer season. From colourful retro sunglasses to oversized statement pieces, everything from this collection is covetable. They even got this cool clip-on tinted lenses that you can attach to your optical frames so you can conveniently transform your eyeglasses to outdoor sunglasses in a jiffy.
NET-A-PORTER gives their app an upgrade



Image courtesy of NET-A-PORTER


Love online shopping? Then you'll be delighted to know that NET-A-PORTER has introduced a major upgrade to their iOS app as part of its mobile innovation programme. Expect a smoother, faster and more seamless shopping experience. There's also a new platform where readers can find travel tips and styling recommendations from NET-A-PORTER's very own style council.
Amandla Stenberg is Fenty Beauty's latest ambassador
Actress and activist Amandla Stenberg is the newest Fenty Face. She will be an exclusive ambassador for the brand and will appear in content and campaign imagery around the world for 2019 and possibly beyond. "I wanted to become a part of the Fenty Family because it's one of the few beauty brands that make me feel like myself," Stenberg shares. "Fenty Beauty's whole ethos makes me feel empowered and excited to let different facets of myself shine."
Missed last week's updates? Click here to catch up.