Say it with us: FRI-YAY! Another week has gone by so quickly that we're sure you missed a thing or two when it comes to what's hot and latest. But as always, we've got you covered. From Shu Uemura coming back to the Philippines to the continuous rise of Egg-stagram, here are some of this week's top headlines, curated just for you.
Shu Uemura comes back to the Philippines
It's still fresh (and painful) in our memories when Shu Uemura closed all their retails stores in the Philippines two years ago. But now it's time to wipe away the tears as the beloved beauty brand comes back to the country via Sephora Philippines, ready to deliver their best-sellers straight to your doorstep.

Lush Goddess goes global
Remember the special bath bomb Lush released as a nod to Ariana Grande's God Is A Woman single? If you've been wanting to get your hands on it, now is the time. Unleash your inner goddess as you soak into the rich scents of jasmine, oudh, sandalwood and more as Lush Goddess goes global. Grab it at your nearest Lush outlet and be on your way towards a celestial pampering.
The year of Egg-stagram
Unless you've gone on a social media detox for the last couple of weeks, we're sure you've heard about an egg beating Kylie Jenner for the most liked photo on Instagram. But the egg take over doesn't stop there. This week, the egg gets the beauty treatment and the gurus are shaking as its winged liner is sharper than what any of us could ever achieve. The video tutorial for the look made by Instagrammer Sonya Miro is almost at 630,000 views and the finished photo has garnered 22,000 likes and counting. Talk about an egg-centric (we can't help the puns, sorry!) month for Instagram, don't you think?
Netflix rolls out an Instagram story sharing feature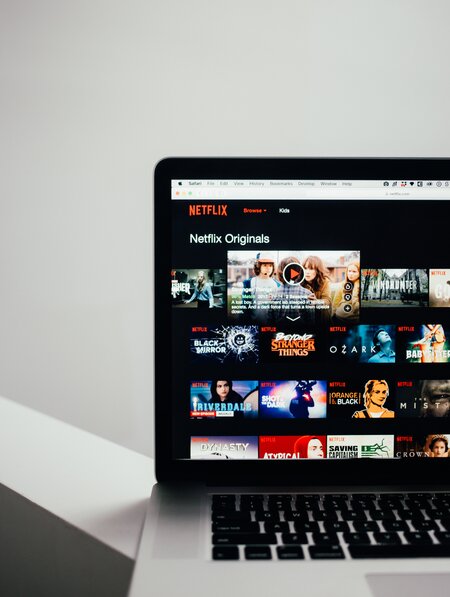 The movie-streaming site takes a page from Spotify's book as it rolls out an Instagram story sharing feature to iOS users. This allows Netflix subscribers to share their recommendations across platforms and make them accessible to others with a single tap. Of course, one must have a Netflix account to enjoy the feature both ways. The feature is said to soon be available for Android users, too.
Nikkie de Jager appointed as Marc Jacobs Beauty's first-ever Global Artistry Adviser
Better known in the YouTube community as NikkieTutorials, Marc Jacobs Beauty appoints Nikkie de Jager as their first-ever Global Artistry Adviser and we couldn't think of anyone better. The new role gives the beauty guru and influencer an opportunity to be in-the-know of the brand's product development process and create collaborative content for both her own platform and Marc Jacobs Beauty's.
BLACKPINK's Jennie for HERA
Amorepacific's high-end beauty brand HERA has chosen BLACKPINK's Jennie as their new brand ambassador. Joining Korean actress Jun Ji-Hyun, who has been the face of the brand since 2015, we can't wait to see where this joint endorsement will head to.

(Cover photo from: @shuuemura)

Missed Monday's highlights? Get up to speed here!