Monday never disappoints when it comes to giving us some fresh fashion and beauty news. Hush Puppies celebrate their 60th anniversary in the cutest way possible, a beauty mogul stirs a discussion on a controversial topic, new technology is introduced in the fast fashion retail scene and more. Keep reading to be updated on the latest buzz.
Stylised Hush Puppies sculptures up for online auction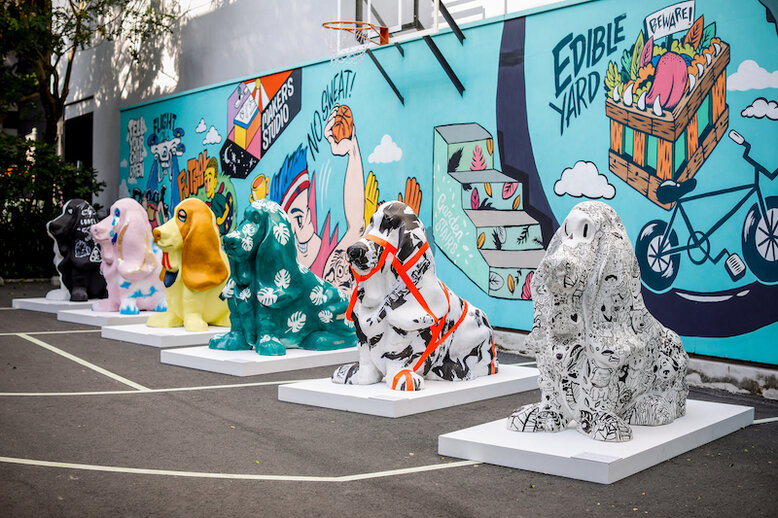 Hush Puppies celebrate their 60th anniversary this year! To mark this special occasion, they collaborated with six Singaporean artists to add their artistic touch on the brand's iconic Basset Hound sculptures, which will be displayed at The Clementi Mall from 22 to 28 June. These six stylised sculptures will be available for public auction until 21 June with all proceeds going to animal welfare centre Save Our Street Dogs.
Kat Von D in hot water
Beauty mogul Kat Von D stirred a controversial discussion after she posted on her Instagram that she would be raising a "vegan child, without vaccinations". The reactions were mixed; some fans supported the mum-to-be about her decision while others expressed their concern about the welfare of her son and the children he might affect as a non-vaccinated child. There was also some outrage on how anti-vaccination sentiments by celebrities may influence others and ultimately endanger public health.