Although it's Monday and it's the start of another busy week, your day will surely be filled with excitement. Beauty junkies will especially find delight in today's news roundup. With beauty brands and new fashion stores being launched everywhere, there's more things for you to look forward to aside from the end of the week. From the Ulta x Marvel's Avengers new makeup collab to the backlash on Fenty Beauty's latest highlighter, catch it all here.
The Ulta Beauty x Marvel's Avengers Makeup collection is finally here to save the day
This month, Marvel fans are in for a beauty treat. With Avengers: Endgame set to hit the theatres near the end of this month, Marvel also collaborated with Ulta Beauty and released a new makeup collection to celebrate the epic finale. Feel super and let their line-up of palettes and lipsticks bring extra power to your day.
Fenty Beauty's new highlighters are being called offensive
Fenty Beauty recently announced on Instagram their three new Killawatt highlighters. Though their shades exceed expectations, their names most certainly don't as one of the highlighters was named 'Geisha chic'. Initially celebrated for inclusivity, Rihanna's beauty brand is now being called out online for being racist and ignoring the full weight of the Geisha tradition. In response, the brand has now removed the said post, but whether or not they'll rename or recall the product, only time will tell.
All-new brand Grace Beauty is making cosmetics disability accessible
Since we're on the topic of inclusivity, we're happy to tell you that at least one brand is nailing it today. New makeup brand Grace Beauty is launching a new line of add-ons you can attach to mascara wands to make gripping them and using them much easier for all. Their tools are now available for pre-order to be shipped worldwide in June.
Paragon Level 3 is taking style to a whole new level
Paragon Singapore officially launches a new retail and lifestyle concept on level three, bringing a transformative shopping experience with its curated brands and free-flow open market-style expression. To celebrate the launch, Paragon offers fun and exciting activities for the month with their FASHION & MUSIC Photography Studio and Creative Weekends. Head on and enjoy their exclusive shopping offers until 21 April.
You can finally get your hands on Sari Lazaro's Sunrise x Sunset collection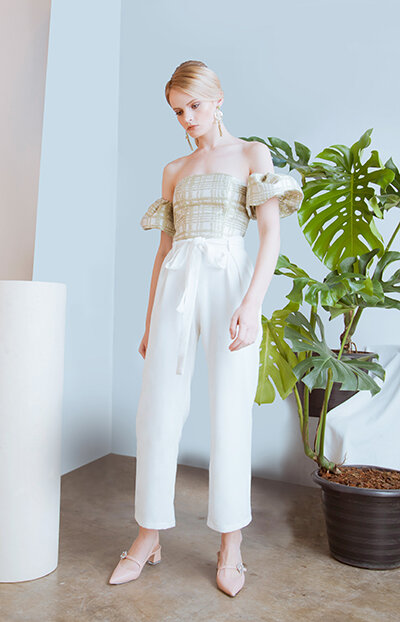 Filipino designer Sari Lazaro is releasing her new Sunrise x Sunset collection, previously seen last September 2018 in the Demavinssy showroom in Paris during the Spring Summer Fashion Week. The collection takes inspiration from the luminescence of the sky during dawn and dusk. Her breathtakingly dainty pieces will be available in Lanai Manila from 4 to 7 April and soon on her website.
(Cover photo from: @ultabeauty)