Cheers to the end of another busy week! In celebration of the weekend, we're filling you in on the latest in the worlds of fashion and beauty.
Fila at MFW
Athletic clothing brand Fila is going to showcase at Milan Fashion Week for the first time. What can we expect? Well, the brand has sought the help of former Adidas Originals Antonio Ingrasciotta and Joseph Graesel as creative directors, so it's definitely going to be exciting.
#Wanitabesi
Strong women are beautiful. That's the message conveyed by the film
Wanita Besi
, featuring many strong women including Malaysian superstar Yuna, who is now Pantene Malaysia's brand ambassador. Watch the clip and get inspired to show your strength and beauty!
Wanna get a makeover from Sandara Park?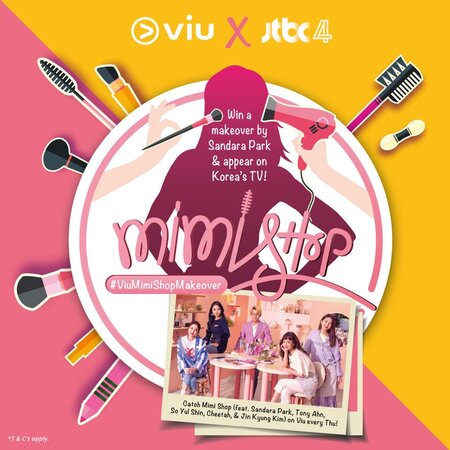 Here's your chance to make it happen. If you're a Viu fan in Singapore, you're in luck. You can stand a chance to win a makeover session with Park and Tony Anh. You only need to follow a few steps: 1) be a Viu member 2) Like their page on Facebook 3) upload a video in English saying why you want to win the makeover and 4) submit your application here. The contest runs till 8 July. Good luck!
Solid foundations, anyone?
Lush Cosmetics is the latest brand to release a wide range of foundation shades. But unlike most who have come before it, the brand is coming out with a solid foundation. Yes, real solid. Are you guys excited?
Backtrack and check out what you may have missed earlier this week here.