Imagine waking up and finding a stranger doing yoga poses at your front door. It's quite startling, right? Not to mention the awkwardness of having to scooch your way out of the house to get to work. This is the everyday scenario for the residents at Rue Crémieux, a colourful, pastel street in Paris.
From aspiring rappers filming an amateur music video to couples taking a prenuptial photoshoot, this Parisian neighbourhood has become a staple spot for influencers and bloggers, with some even trespassing just to get that sweet snap. Finally, the locals have had enough and filed a petition to install gates and close the street during the weekends.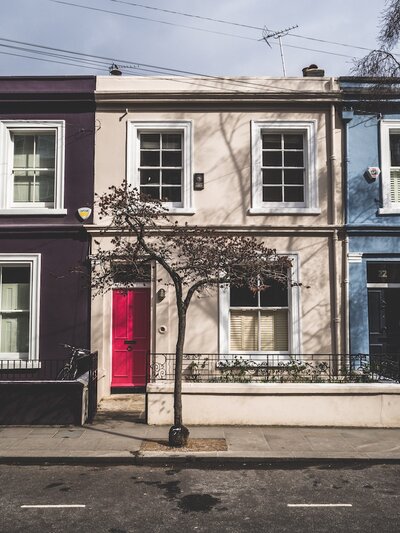 Notting Hill, England
But this is not the only district that raised concerns about Instagrammers. In Notting Hill, tenants have been asking influencers to stop climbing the fences and taking pictures at their doorsteps. In Hong Kong, residents of the Choi Hung Estate felt like their home became a tourist attraction when loads of people started coming to take countless snaps inside their rainbow-coloured complex.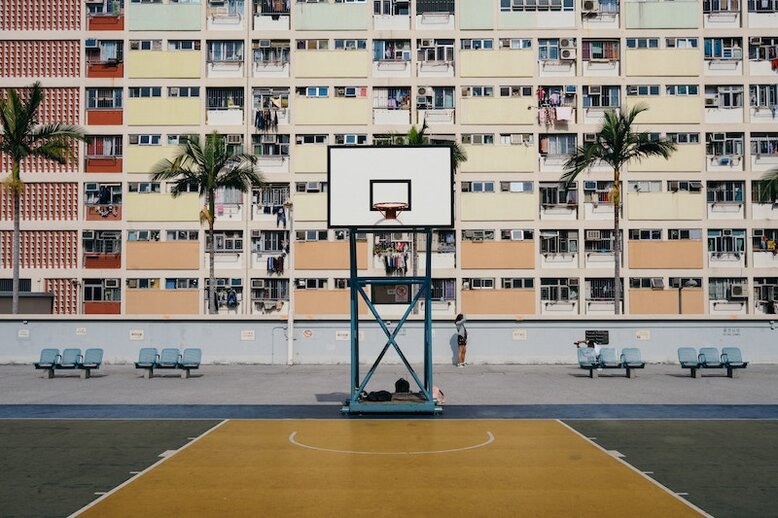 Choi Hung Estate, Hong Kong


In our own turf, some famous residential Instagram spots are already requiring permits for shoots after they attracted too much attention. If we're being completely honest, it's really tempting to go to great lengths for the 'gram. But believe us, no amount of likes is ever worth going to jail for. Here are some alternatives spots to popular Instagrammable residential areas that are equally picturesque.
Chinatown Heritage Centre (Singapore)
Recently, the People's Park Complex in Singapore has been closed to the public presumably due to the influx of unruly Instagrammers doing photo shoots at the car park area. It was previously a go-to site for when you want a moody, rustic snap but now you'll have to go through the red tape if you really want to have it as the backdrop for your latest vlog. As an alternative, how about exploring the Chinatown Heritage Centre instead? It has the same homely charm plus you'll also get to experience other activities like going on a food trip.
House of Tan Teng Niah (Singapore)


The pastel houses in

Koon Seng Road

have long been an Instagram favourite with their unique Peranakan architecture in full display. There's really nothing wrong with taking a photo at an admirable neighbourhood if you're gonna do it quickly and respectfully (meaning no trespassing or invading of privacy). But if you're planning to take various shots and shoot a lookbook, better do it somewhere else. If you're in Singapore and are looking for a location that features a quaint colourful backdrop, check out the famous House of Tan Teng Niah. It's a landmark that's known for being one of the last surviving Chinese villas in the Little India area.
Old Hill Street Police Station (Singapore)
Another nice alternative to Koon Seng Road is the colourful facade of Old Hill Street Police Station. The pretty blinds are a surefire hit for your feed. Just be careful with the ongoing traffic when you're taking a photo because this spot is located on a very busy street.
Las Casas Filipinas de Acuzar (Philippines)


In the Taguig locale in Metro Manila, the photogenic residential condominium buildings at Bonifacio Global City have been attracting bloggers for the past years. But now, permits are being required for conducting vlogs and professional photo shoots. Instead of posing in front of another pretty wall in the city, consider taking a road trip to the countryside to see heritage architecture. Check out Las Casas Filipinas de Acuzar resort and you'll find lots of Instagrammable spots! You can even wear a traditional Filipiniana gown to match with the surroundings.
The Blue Mansion & Penang Streetart (Malaysia)
It's no secret that George Town in Penang is a really pretty town peppered with pretty houses. If you want that candid shot that highlights local culture, don't go taking photos in someone else's home. Instead, go to an iconic landmark like Cheong Fatt Tze Mansion also known as The Blue Mansion. It serves as a boutique hotel and cafe-restaurant so you can also grab a bite after taking a photo.
(Cover photo from: @love.plate)