Bold eyeshadow colours are the new spring trend, but it will never be as stunning without the perfect mascara. The beauty brand from Paris, Make Up For Ever, has given us the mascara we have all been waiting for-- the Smoky Stretch Mascara. It features a new formula that lengthens, stretches, and separates eyelashes for beautifully stretched lashes.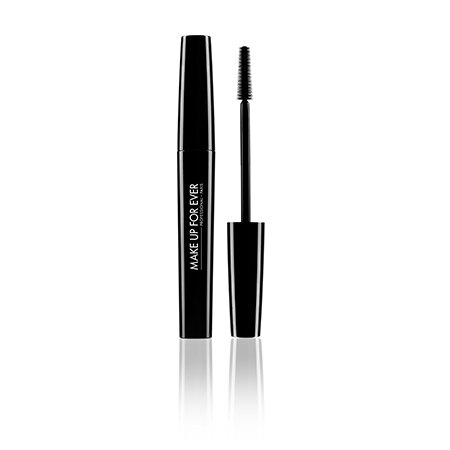 The technology behind the Smoky Stretch Mascara is its Flex Control, combining the tensing benefits of sericin and the shaping properties of a micro-patch. The conical brush is made of flexible polymer slips in between each lash and hugs them from the root to the tip, individually stretching and shaping each one. To avoid clumping, the mascara wiper is shaped according to the ideal diameter to ensure just the right amount of mascara is applied to each lash.
The Smoky Stretch mascara only comes in black, just how the makeup pros like it--thick and intense.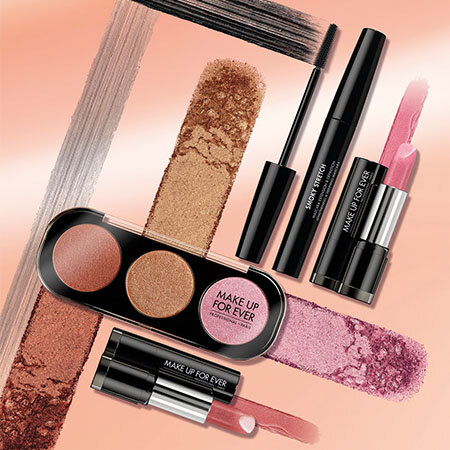 In line with the Smoky Stretch Mascara is the Rouge Artist Intense--composed of two lip colours : "Pearly Golden Pink" for lovers of cold tones and "Pearly Pink Copper" for fans of solar looks. Another is the Artist Palette Trio made up of three rosy, coppery tones such as Powdery "Fairy Pink", muted "Magma" orange and "Copper Red". These are versatile metallic shades made to be worn as is or blended together to vary the sensations.
So if you're looking to add a touch of spring to your makeup collection, check out MUFE's latest collection for a sweet yet striking makeup look perfect for the season.
Click here to find the nearest Make Up For Ever branch in your area!