In a sea of product launches, we can't help but take fancy in items that stand out among the rest. Sometimes it's the unique packaging, other times it's the promising features that make us curious. Ahead, we've rounded up the lifestyle, beauty and fashion products that have caught our attention this month.
Huxley Oil Essence; Essence Like, Oil Like
"The rapid release of beauty products these days has given me info fatigue. But in a sea of skincare selections, the Huxley Oil Essence; Essence Like, Oil Like caught my eye. I'm a fan of multi-tasking products, but an oil and essence in one is something novel to me! I can't wait to find out how its texture is like, and, of course, see whether or not the Prickly Pear Seed Oil and Cactus Extract in its formula will really hydrate and nourish my skin."
Shiseido Makeup LipLiner Ink Duo Prime + Line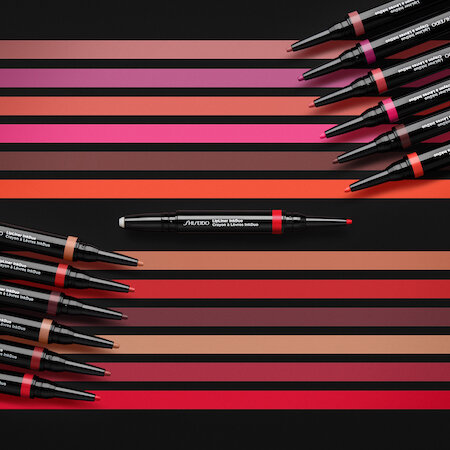 "As much as I love lipsticks, I've never really been a fan of lip liners. But if it's as fun and functional as the Shiseido Makeup LipLiner Ink Duo Prime + Line, consider my curiosity piqued! This dual-ended lip-liner features a clear lip primer on one end and a pigmented tip on the other, making it easier to glide the product onto the lips for better lipstick prep. It also comes in 12 gorgeous shades that cover nudes, reds, mauves and browns, perfect for creating a multi-dimensional effect to the base of any lip colour. Whether I'm in the mood for a plumper look, an illusion of a curvier cupid's bow or just some simple lip lining, this seems like the product that will have me reaching out for liners more."
Bvlgari Le Gemme Erea
"I love perfumes with the balminess of vanilla — there's something about its subtle sweetness that soothes me. And when I found out Bvlgari is releasing Le Gemme Erea with vanilla as its base, I was immediately intrigued. The new fragrance uses high-quality vanilla sustainably grown in Madagascar, blending it in with the spicy and citrusy aroma of green cardamom and rich incense heart essence. I'm really curious as to how they'll create a luxurious feminine fragrance from this wild mix of oriental flavours. Definitely adding this to my list of things to look forward to after the lockdown!"
Jacquemus Le Chiquito Mini Handbag
"One item that I'm curious about is the Jacquemus Le Chiquito Mini Handbag that everyone seems to have. It is so small and I imagine you can barely put anything in; it amazes me how people are crazy over it. I think it's very cute and for someone who doesn't like to bring a big bag out, I'm definitely considering getting one. It's definitely a trendy item!"
Reebok x Victoria Beckham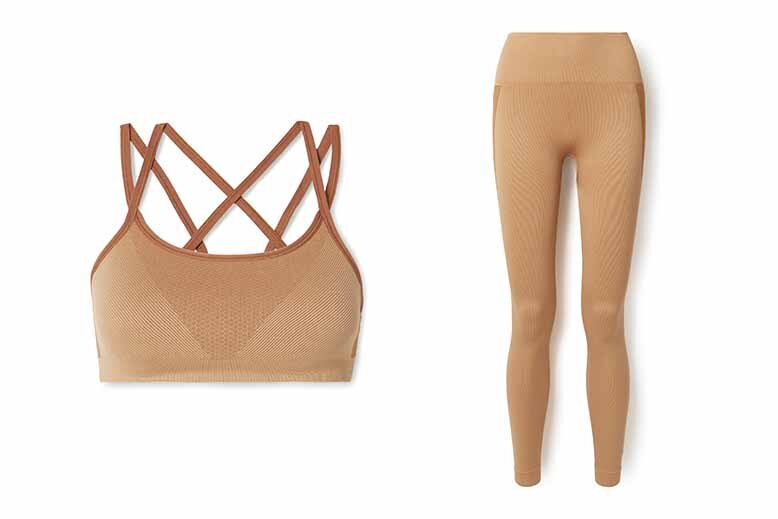 "With the circuit breaker extended to 1 June in Singapore, my only source of motivation to lead a healthy lifestyle is to do home HIIT exercises. Browsing through the Net-A-Porter catalogue got me really excited as I want to own everything in their athleisure section. As a fan of Reebok, I'm particularly interested in this Reebok x Victoria Beckham set which includes a ribbed sports bra and matching leggings. I can imagine the support and comfort the workout gear would provide during my training. And the best part of owning this collection? Looking stylish while working out — whether at home or when I hit the gyms in the future."
Goodsania Oedo-koh Incense & Tin Holder – Cherry Blossom 60 Sticks
"I've been paying a lot more attention towards home fragrances ever since I started working from home. I like how my mood is instantly lifted whenever I surround myself with calming and relaxing scents. I currently own a couple of candles and diffusers, however, I am always looking for new and novel ways to keep my space smelling fresh and clean all day. As I was indulging myself in a little window shopping online on Sift and Pick recently, I came across the Goodsania Oedo-koh Incense & Tin Holder – Cherry Blossom 60 Sticks and was immediately drawn to it. The product's pretty pink packaging (complete with embossed cherry blossoms!) stood out to me, plus I've never tried burning home incenses before. I'm excited to see how this product would fare in comparison to my current stable of candles and diffusers. Above all, I simply hope that they will bring me some comfort and peace at home."