When it comes to photo sharing and microblogging, Instagram has been the go-to platform for most content creators. It has certainly made its mark in forming a whole new industry in itself, considering that 10 or 15 years back, YouTube was the only dominant space for those who are 'internet famous'. Even most bloggers who used to go for long-form content have found their place on Instagram or YouTube, opting for single or a few selections of curated photos finished with sleek captions or going for a more visual-centric appeal.
And given that every platform that thrives will always have its competitors, we have seen a lot that tried to challenge both platforms and their success.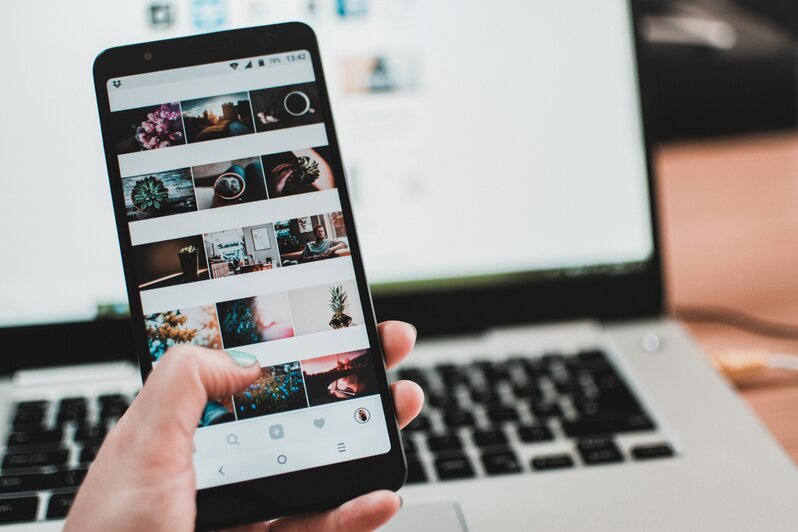 Much like how Vine, the short-form video sharing app that now has ceased to exist, has tried to take over YouTube. They even had their own content-creating community called 'Viners'. Snapchat was also on top of its game until Instagram launched IG stories, which is similar to what the former offers.
But now that they're proven to have trumped their competitors, Instagram has launched its own video-sharing function that is more permanent than IG stories: IGTV. Can be accessed on its own or through Instagram, this new feature allows users to upload hour-long videos that are vertical in nature, much like how you would usually use your phone.
In contrast to YouTube where you can search for specific types of content, IGTV only shows the videos of those you follow, plus, other related content curated for you by the platform's algorithm based on your likes, saves and the people you follow. It also most likely uses the data gathered from your Facebook account (because, as we all know, FB owns Instagram) to generate these types of videos.
Many criticisms for the new feature have been mainly about its orientation. People are saying that video content should be consumed horizontally, but surprisingly, many others have already embraced this new way of sharing content considering the nature of IG stories, FB and IG live, and even Snapchat in the past. So is it safe to say it's the 'new YouTube'? Maybe it's too early to tell. But either way, it has its own pros and cons, not just for content creators but also to us regular consumers.
This, in itself, says a lot about how people are evolving and adapting when it comes to technological advances. If the convenience and practicality — if we should even call it that — of merely tilting your phone proves to be such an innovation, then this really poses a question of how we will continue to consume information as a generation. If we look into it deeper, IGTV lures you into never leaving Instagram and only see content curated for your by an algorithm. This may yet be another form of subconscious consumer control and you might not even realise it.
It is not just a battle between which platform is better than the other but also about the idea that we should always be open for options. So whether you're on Team Instagram or Team YouTube on this one, remember that you should be the one to control of seeking the content you want to consume and not the other way around.