The most wonderful time of the year has just passed but we say the best is yet to come! It's a brand new year and a whole host of gleaming new jars, tubes, and bottles to crack open and enjoy. Read on to find out what incredible products January has in store for you.

Getting a little hands-on
Chinese New Year Limited-Edition Shea Butter Hand Cream, SGD45/~USD33.03
L'Occitane has dived right into the Year of the Earth Boar with a Chinese New Year limited edition of their bestselling Shea Butter Hand Cream to pamper even the driest of hands.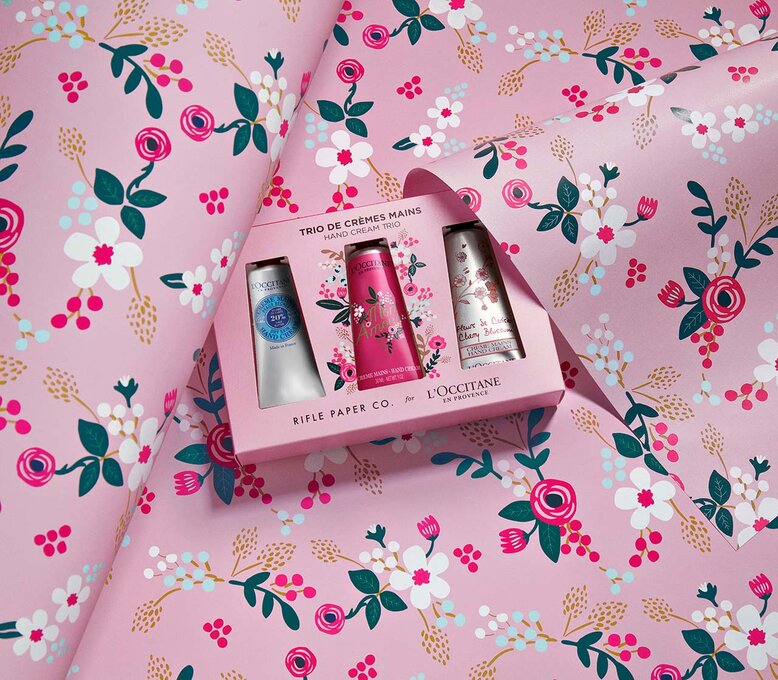 Hand Cream Trio, SGD45/~USD33.03
Additionally, L'Occitane teamed up with Rifle Paper Co to create beautiful gift sets in gorgeous nature-themed packaging to make self-care packages that much more special.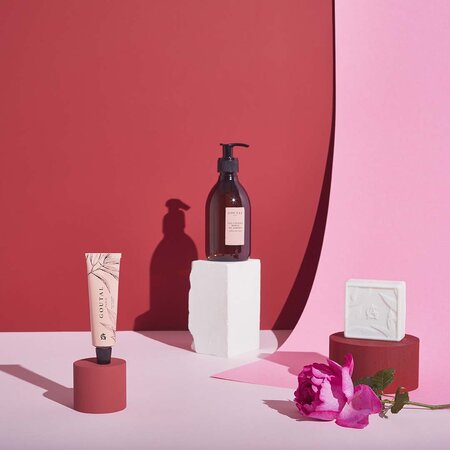 Hand Balm, SGD55/~USD40.37; Hand Wash, SGD66/~USD48.45

For occasions when you want to feel extra fancy, give Maison Goutal's three new hand washes and gentle balms a try. With a palette of fragrances that will have you drifting away to far-off lands, these products do their best to keep your hands velvety soft, no matter if you're a woman or a man.
Improve your complexion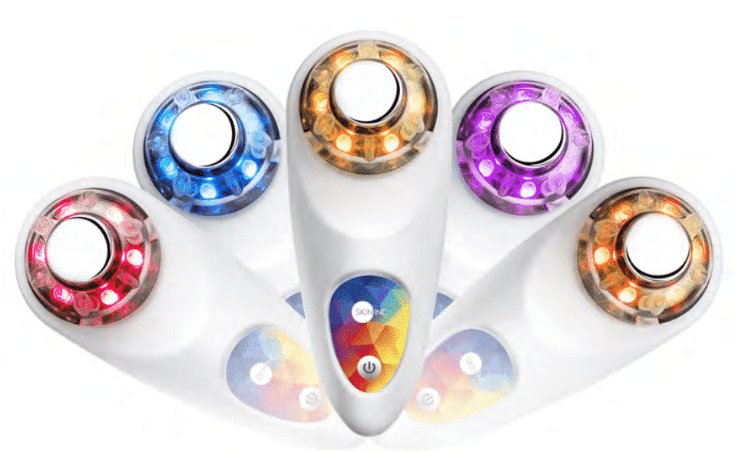 Optimizer Voyage Tri-Light++, SGD398/~USD292.14

Facial fans are no strangers to light therapy since they have been proven to improve skin tone and texture and reduce the appearance of fine lines. Skin Inc puts the power in your hands with the new iteration of their best-selling Optimizer Voyage Tri Light++ that uses NASA-inspired LED chromotherapy to rejuvenate the skin.
Dream a little dream of better skin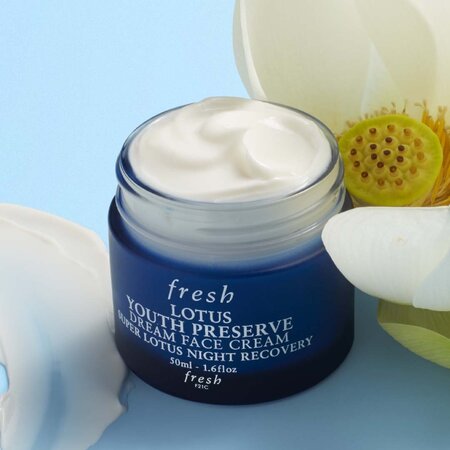 Lotus Youth Preserve Dream Face Cream, SGD89/~USD65.33

If you're not already on the Fresh beauty train, now is the perfect time to start. Try the Lotus Youth Preserve Dream Face Cream. Our skin never sleeps, working 24/7 to serve different times of the day. As recovery mode happens at night, what better way to help your skin refresh itself than with a generous helping of antioxidants?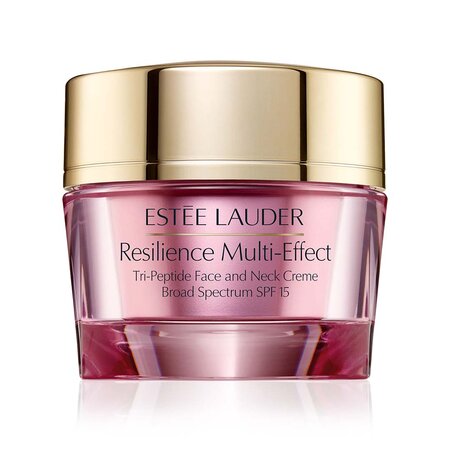 Resilience Multi-Effect Tri-Peptide Face and Neck Creme SPF 15, SGD164/~USD120.38
Estée Lauder
has upped their game by introducing the
New Resilience Multi-Effect Collection
, a powerful solution for radiant, supple and more resilient skin so you can look as young as you feel. This range works to re-energise fatigued skin by using a collagen boost, a multi-defense system and intensive hydration to renew your skin's glow. Talk about a power-packed product!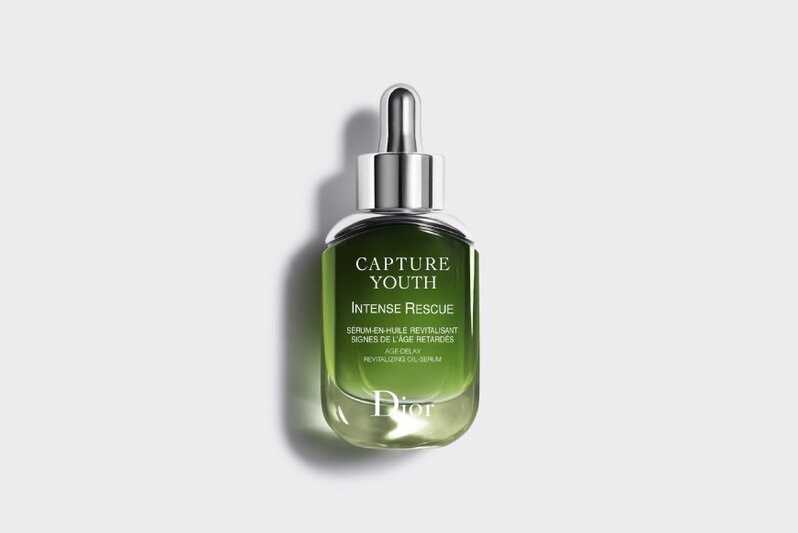 Capture Youth Intense Rescue Serum, SGD95/~USD69.73


Another upmarket brand gracing us with the key to eternal youth is Dior with their Capture Youth Intense Rescue Serum and Age-Delay Resurfacing Water that has been customised to boost skin's youth capital and delay signs of aging before they even appear. Leave behind fine lines and wrinkles, and say hello to tone and elasticity.
I spy with my little eye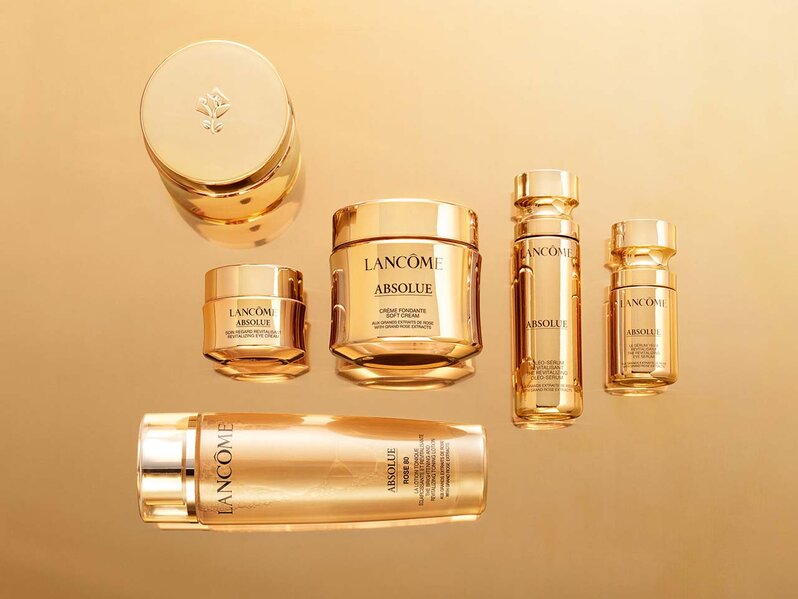 Absolue Eye Serum, SGD205/~USD150.48; Absolue Eye Cream, SGD200/~USD148.81; Absolue Gel Cleanser, USD120/~USD88.08
Lancôme
has just added eye products to their
One Absolue line
, making it a complete range for the ultimate skin regeneration. The
Eye Cream
,
Gel Cleanser
and
Eye Serum
promise to leave skin looking plump, visibly revitalised and illuminated from within — perfect for those who are looking into eye care this coming year.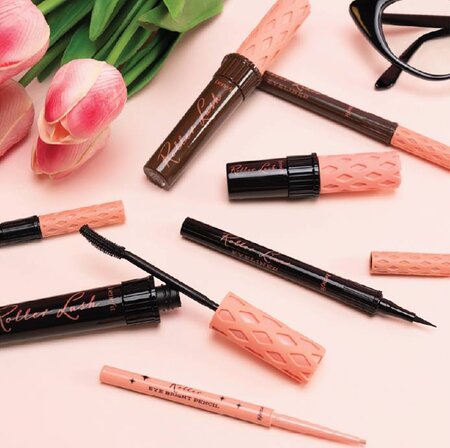 Roller Liner, SGD39/~USD29.63
Perk up those freshly rejuvenated peepers with
Benefit's new liquid matte Roller Liner
. Keep your cat-eye wings razor sharp with their precision felt tip and look picture perfect every day.
Lip service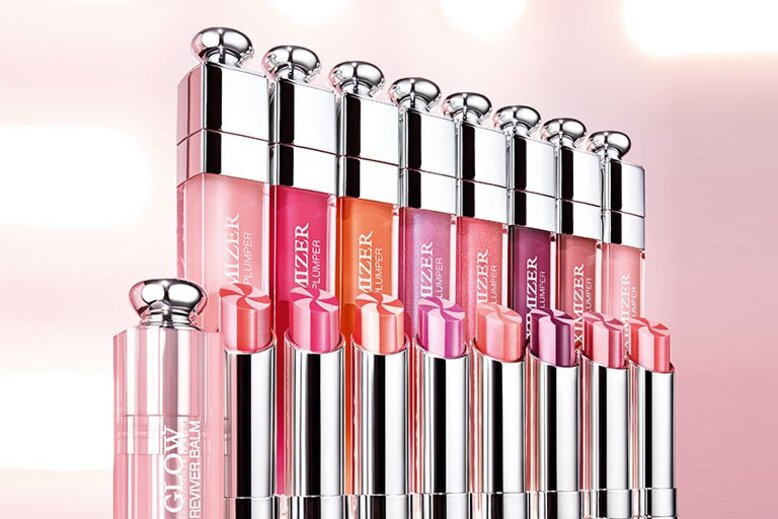 Lip Maximizer, SGD48/~USD35.23
The eyebrows may frame the face, but the lips are the real star of the show, in our humble opinion. There's nothing more attractive than plump-looking lips that you know are healthy and not caked with product to make them look great. Discover
Dior's Lip Maximizer
and the new
Lip Glow To The Max
for exceptional shine and maximum colour.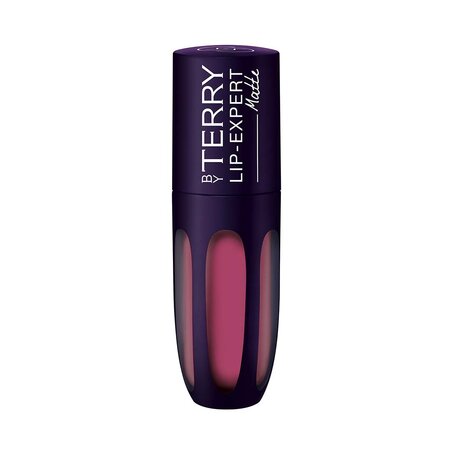 Lip Expert, SGD55/~USD40.37
Next up, Lip Expert, an all-new liquid lipstick from BY TERRY. This massive range of 32 shades come in two finishes, Bold Matte and Vinyl Gloss to suit every occasion. Practical and great for everyday wear, these pigmented lipsticks come in a compact packaging that's perfect for a girl on the go.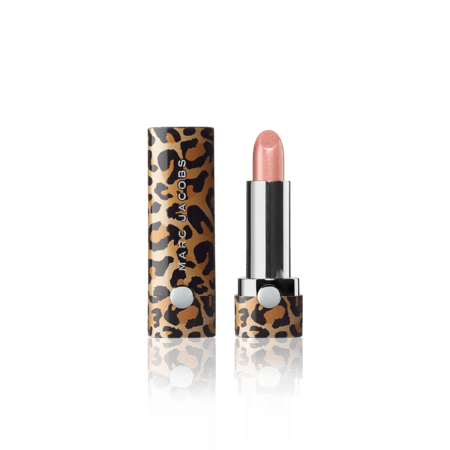 Le Marc Lip Frost Lipstick, SGD44
Marc Jacobs is known for beautiful formulas and glorious colour combinations in their palettes. Start your year right with the Le Marc Lip Frost Lipstick that comes in five gorgeous shades and match your choice with the Eye-conic Frost Eyeshadow Palette to keep that sparkle in your eye.

Sixth scents


La Sélection Valentine, SGD205/~USD183.51
Get a headstart this Valentine's Day with
BYREDO's La Sélection Valentine
, an exclusive limited edition set that features six of their iconic scents: Blanche, Gypsy Water, Mojave Ghost, Bal D'Afrique, Rose Of No Man's Land and Black Saffron. Surround your loved ones with gorgeous scents and have them always think of you fondly.
Unnamed Limited Re-edition Fragrance, SGD310/~USD227.55
They say to stop and smell the roses; we say, spoil yourself with
BYREDO's Unnamed Limited Re-edition Fragrance
, a blank page where you write the story of the scent on your own. The scent itself will evoke images of wide-open spaces of America, evergreens in winter and the sensuality of woody elements.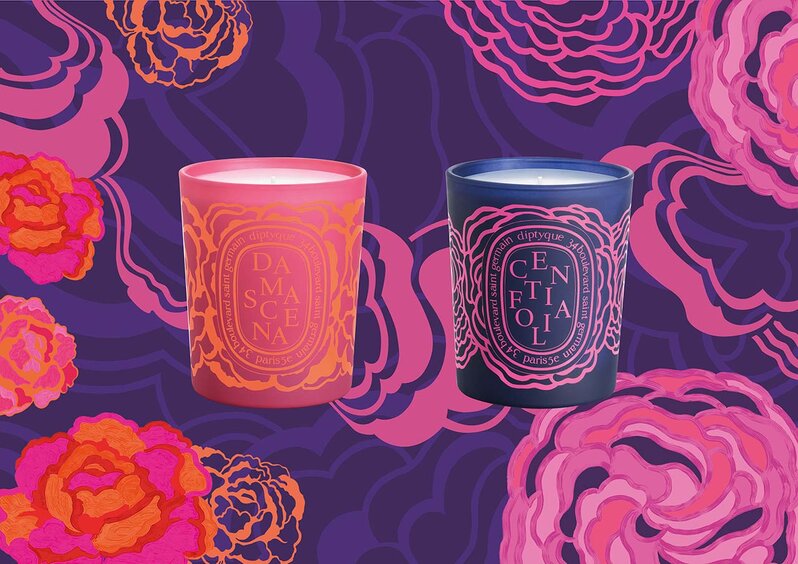 Damascena Candle, SGD100/~USD73.40; Centifolia Candle, SGD100/~USD73.40
Speaking of roses,
diptyque
's newest collection celebrates the
Centifolia
and
Damask
variants, capitalising on the former's fresh, delicate scent, mingled with the fuller, honeyed accents of the latter. Indulge in a pair of these to tide you through the year and perhaps you'll see everything through a pleasing rose-tinted haze.
Keep your inner child alive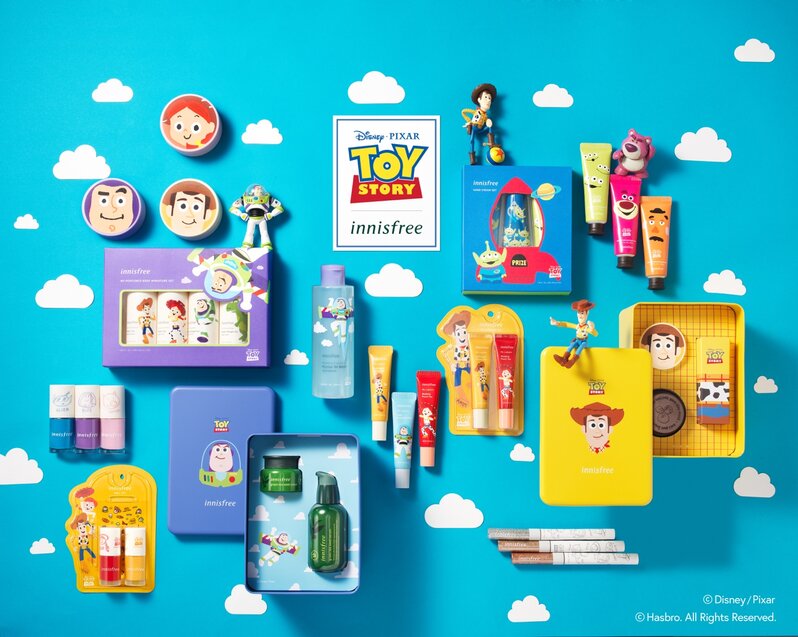 Enjoy the best of
Innisfree
as they team up with Disney to usher in 2019 with a spark of whimsical fun with the beloved characters from the classic
Toy Story
movies. The innisfree
Toy Story
collection celebrates friendship and features 22 limited edition makeup and skincare treats to brighten up your days with nostalgic delight.