It's only Monday but we already have some sizzling news to share. Let's start with the hottest update: Japan is gearing up for the upcoming Tokyo Creative Salon — the country's biggest fashion and art event. Next, there's the rumoured BLACKPINK Netflix documentary which was neither denied nor confirmed by the streaming giant. Plus, other exciting drops such as J. Lo's footwear line and THEFACESHOP's relaunching of their makeup brand fmgt. Keep reading to know more!
Japan to launch its biggest fashion and art event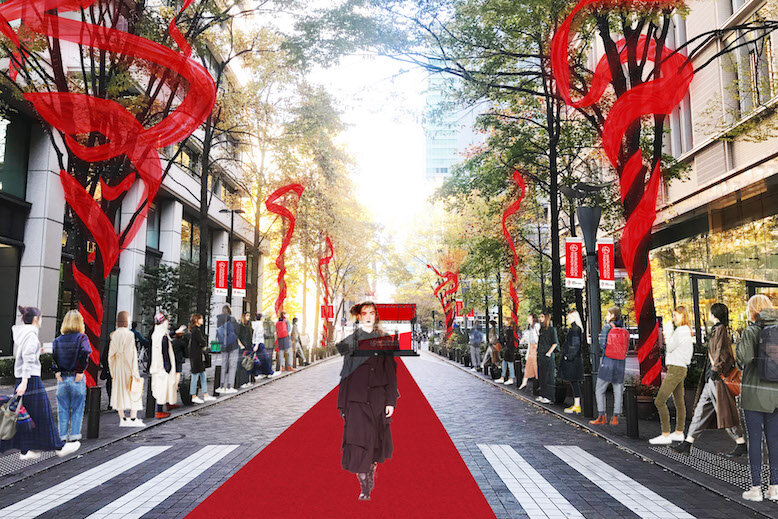 (Image Source: Tokyo Creative Salon)
Billed as the biggest fashion and art event in Japan, the Tokyo Creative Salon is set to happen next month from 15 to 31 March. Event organisers will install various exciting fashion and art activations in Tokyo's key districts — Nihonbashi, Marunouchi, Shibuya, Ginza and Daikanyama. Each area will feature unique lineups and exhibitions including street runways, art installations, dance performances and workshops. In Daikanyama, you can even experience what it's like to don a vintage kimono. Isn't that exciting?
The move is a bid to position Tokyo as one of the biggest fashion capitals of the world alongside Paris, London, Milan and New York. However, the ongoing threat of the COVID-19 may undermine the preparation efforts to hold this wide-scale gathering. As of now, the event will still be pushing through as planned. Stay tuned for updates.
BLACKPINK to have a Netflix documentary?
The word on the street is that BLACKPINK will have a Netflix documentary soon. This rumour began to rise after a fan typed "blackpink" on Netflix's searched bar and something named "Untitled Blackpink Feature Documentary" popped up. We can only assume that this is a placeholder for an upcoming documentary film starring the beloved K-pop girl band. As it is, it's already a major clue that the rumour is real but another giveaway is Netflix's answer when probed about it.
Hey, thanks for reaching out! We currently don't have any info on when that'll be released. Make sure to follow our social handle for updates though! *HL

— Netflix CS (@Netflixhelps) February 13, 2020
BLACKPINK fan @lisahyoo asked Netflix on Twitter, "What date is the blackpink feature documentary being released?" The streaming service responded, "Hey, thanks for reaching out! We currently don't have any info on when that'll be released. Make sure to follow our social handle for updates though! *HL" So we guess it's just a matter of time before it's available for streaming.
Jennifer Lopez now has a shoe line
From starring in Hustlers to delivering a stunning half-time performance that's one for the books, Jennifer Lopez is definitely on a roll. And there's no sign of her popularity winding down anytime soon. Just recently, she announced her footwear collection with DSW Designer Shoe Warehouse aptly named JLO JENNIFER LOPEZ­. Previews of the pieces are now available on the DSW Designer Shoe Warehouse website. Currently, five designs have already been revealed and they are gorgeous. Check them out!
THEFACESHOP relaunches fmgt
First, there was VDIVOV. Now, there's fmgt (said to stand for Fashion Make-Up Group THEFACESHOP). THEFACESHOP is relaunching their extensive makeup range which includes Ink Lasting Foundation, Cushion Blusher, Powdery Matte Lipstick, Monocube Eyeshadow and many more! We know you're kind of confused as to how these products differ from the existing ones housed under THEFACESHOP. The difference is in the range of offerings. fmgt will have a wide variety of fuss-free makeup designed with the latest beauty trends in mind.
Tosh Zhang is PUMA's new ambassador in Southeast Asia
Singaporean actor, singer-songwriter Tosh Zhang is the PUMA's new ambassador in Southeast Asia. Together with fellow local hip-hop icons Dawn Yeoh and radio DJ Sonia Chew, the Ah Boys to Men star will start representing the brand in future campaigns. He said in a statement: "PUMA's creative direction and modern take on fashion deeply resonates with me as an artist who loves hip-hop culture and streetwear."
Alongside Tosh Zhang, other personalities in the region have also joined PUMA's ambassador crew. In Malaysia, social media star Ismail Izzani made his official debut early this year. While in Indonesia, multi-award winning local actor Adiptati Tolken is chosen to promote the sportswear label.
Which piece of news intrigued you the most?
Missed last week's updates? Click here to catch up.