If you were a Japanese beauty brand, which one would you be? Would you be sleek and elegant Shiseido or sweet and adorable Canmake? Discover which among the popular Japanese beauty brands resembles your personality by taking this quiz.
What is your favourite season of the year?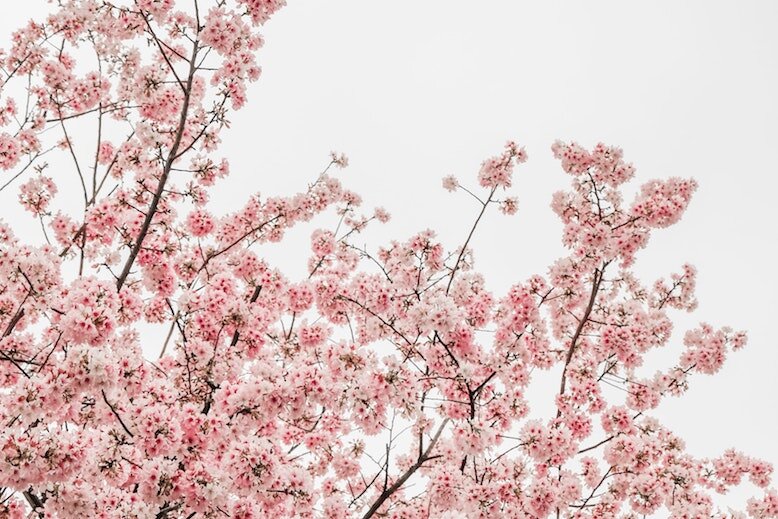 a. Spring. I like how the landscape is transformed into a colourful paradise where all sorts of beautiful flowers bloom. I'm quite a fan of vivid, pretty sceneries that spark joy.
b. Summer. It's the season when we can expect a string of good weather and not worry about sudden downpours. This way, I can go on more adventures with ease.
c. Fall. I believe that fall is the chicest, most understated season. It's the time for neutral palettes, pumpkin spice and sophisticated coats. Call it a cliché, but I just can't resist taking a snap of the striking warm hues that dominate during autumn.
d. Winter. Nobody likes to get cosy more than me. I live the hygge life to the fullest and dream of homey nights bundling up under the blankets while watching a holiday-themed movie and sipping cocoa. But don't mistake me as dowdy, I'm a master of putting together elegant ensembles even when I need to layer up.
e. No preference. Being in the tropics has made me appreciate the different seasons I get to witness when I travel. So whatever season it may be, I'm willing to adapt to. I'm just glad I get to experience the changing seasons.
What is your favourite city in Japan?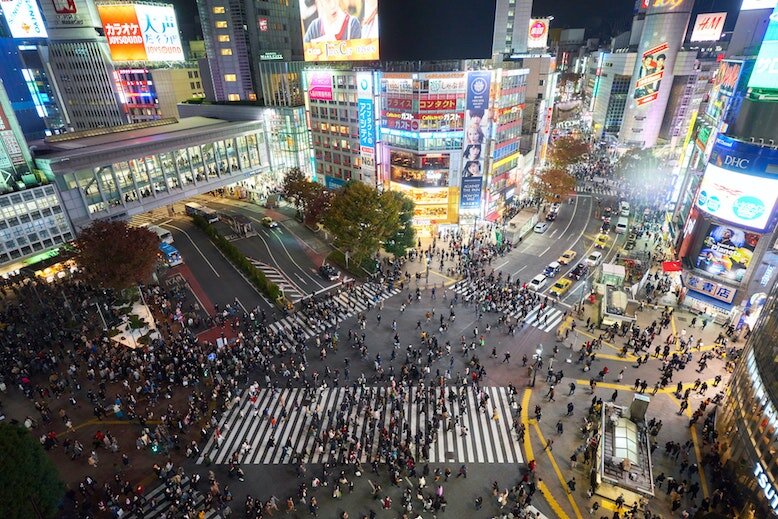 a. Furano. I'm someone who loves to visit picturesque cities that feature breathtaking nature sceneries and that's why I love Furano. Home to countless hidden gems, it's where you can visit sprawling beautiful flower farms, rivers and mountains.
b. Osaka. I'm always game for a gastronomic adventure and Osaka is never short of culinary delights. Fresh sashmi, soba, okonomiyaki, yakiniku, the locale's famous takoyaki and other savoury delights are the reason why Osaka is my favourite place to visit in Japan.
c. Kyoto. The old-world charm of this city draws me in like no other. Its rich heritage and interesting history fascinate me. As someone who has a soft heart for tradition, I really enjoy getting to know fascinating cultural practices like tea ceremonies.
d. Tokyo. A cosmopolitan city that has it all, Japan's capital is still the best for me. When in Tokyo, you can get anything you want, whenever you want. As a true-blue go-getter, the fast-paced vibe of this city energises me.
e. Fukuoka. Where else can you find the perfect mix of tradition and modernity? In the afternoon, you can bike around parks and once the day ends you can celebrate with friends at izakayas. Moreover, I love Fukuoka for its quaint charm that soothes my serene soul.
What is your favourite anime?
a. Sailor Moon. Ah, the nostalgia! Aside from entertaining episodes, what caught my attention are the super cute outfits of the Sailor Guardians. That pleated skirt matched with a uniform top is simply iconic.
b. Spirited Away. As someone with an adventurous soul, this out-of-this-world anime captured my imagination and inspired me to explore unconventional possibilities.
c. Death Note. Anyone who thinks anime is just for kids hasn't watched Death Note yet. A series with a gripping plot and full of insights, Death Note is probably one the best anime ever made that people of all ages can appreciate.
d. Kimi No Na Wa (Your Name). There's a reason why this anime became a worldwide hit. It took the old body-swap plot and added its own twist. A treat for modern romantics — like me.
e. Pokémon. To me, nothing beats this classic. Watching this takes me back to the carefree days of my youth.
What's your favourite Japanese fashion brand?
a. OLIVE des OLIVE. "Kawaii" is the word that encapsulates my style. I love donning muted shades and flowy silhouettes. Sometimes, I also go for a more put-together ensemble that's still ultra-feminine.
b. A Bathing Ape. Comfortable street style pieces are my wardrobe staples. When it comes to clothing, I have a quality over quantity philosophy and don't really mind saving up for expensive items that are worth the price.
c. Issey Miyake. I have an appreciation for classic designs with an edge. It's the perfect look that suits my sophisticated taste.
d. UNIQLO. High-quality garments with a relatively affordable price. What's not to love? I adore the minimalist designs that you can dress up or down depending on the occasion.
e. EMODA. Versatility is what I look for in clothes, and pieces from this brand fit the bill. You can find stylish, non-boring clothing from EMODA that will survive changing fashion trends.
What's your favourite season of Terrace House?
a. I actually prefer Ainori (Love Wagon) instead. I think it's more dynamic and you get to see different destinations. Also, that pink bus is so cute!
b. Aloha State. I've always been attracted to beach destinations so I like this season the best because of the change in scenery. The cast was also diverse so it was fun getting to know different personalities both from Japan and America.
c. Opening New Doors. Choosing Karuizawa as the setting was a genius move. From the exquisite minimalistic cabin with a rustic charm to the secluded yet chill mountain setting, the season was a delight for someone like me who likes understated chic interior designs. Who knew reality TV could be both calming and addicting?
d. Tokyo 2019-2020. I'm so here for the drama; and I don't mean manufactured, over-the-top drama but genuine conflicts that low-key happen in everyday life. That's the beauty of Terrace House, am I right?
e. Boys & Girls In The City. This is probably the season with the nicest housemates. It was refreshing seeing people be so nice and friendly on reality TV. Of course, there were some clashes but it's still amazing how they deal with it without being too confrontational.
What's your favourite Japanese food?
a. Pocky. I'm actually more into snacks. Japan has some of the most inventive ones but the one that takes the cake is Pocky. It comes in so many flavours; a cherry-blossom-flavoured one was recently released.
b. Shabu-Shabu. I like to mix things up and taste different flavours at the same time. A hot pot dish that serves meat, veggies and has a hearty soup is the dish that ticks the checklist.
c. Sushi. Classic and almost always delicious (even the store-bought ones), sushi is the dish to order when you're feeling fancy.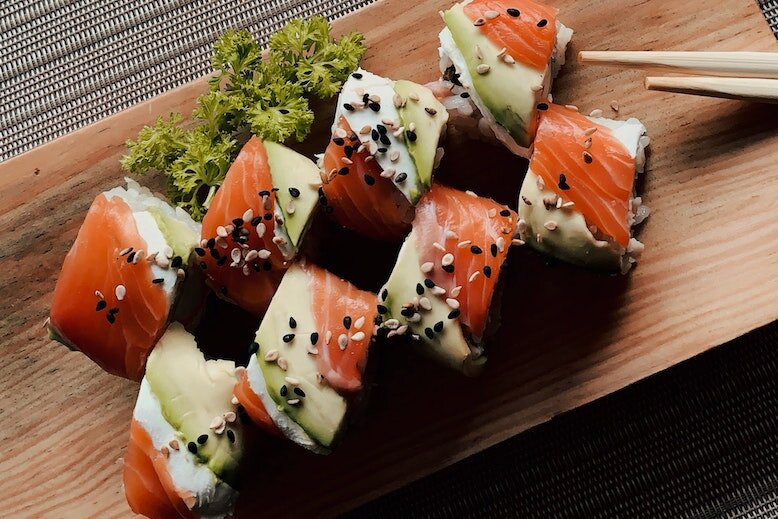 d. Anything matcha. I'm obsessed with matcha! Whether it's matcha drink, matcha biscuit, matcha mochi, matcha ice cream and so on, I would gladly take it. Believe me, I'm not just hopping on the bandwagon.
e. Ramen. There's a reason why it's loved by everyone. It's a foolproof dish that can be cooked in different variations to suit your palate. A sip of this dish will warm your soul — that's a promise.
RESULTS
If you mostly answered A, you're Canmake.
Charming and adorable to boot, you're beloved by all the people you encounter. You're the type of gal who's always available to help your loved ones and are often described as sweet and thoughtful. Like Canmake, you have a lot in your arsenal to offer. Sometimes, you're underestimated but you constantly surprise people when you show them how well you perform.
If you mostly answered B, you're Shu Uemura.
An adventurous soul with a daring heart, you're unstoppable. You're always in pursuit of the next big thing and is considered the leader of the pack. Trying new things, even seemingly silly ones, doesn't faze you. In fact, your willingness to experiment is what sets you apart. Your goal is to never stagnate.
If you mostly answered C, you're SK-II.
You're classic. You're sophisticated. Your sense of values is strong and uncompromising. People look up to you when they need guidance in navigating life because of your dependable, uncomplicated character. Upholding tradition is something you value and you love to merge cultural heritage with modern trends to create unique things. Some may say that you're esoteric, but you simply just have a penchant for the finer things in life.
If you mostly answered D, you're Shiseido.
A self-professed modern lady, you're a veteran go-getter who delivers excellent results in a fast-paced manner. You're a multifaceted being, a jill-of-all-trades. Your ambition combined with your ability to stay in tune with your surroundings allow you to be resilient and stay on top in an ever-changing landscape.
If you mostly answered E, you're Senka.
Everyone tries to be unique but only a few have the ability to relate to everyone — this you have in spades. You're an all-around amazing gal. People say you're stable, consistent and a staple in their lives. Some even consider you to be the bedrock of their life, a trustworthy friend that they can count on. You don't try too hard to catch others' attention; they're just naturally drawn to you. Your good character speaks for itself.