It's undeniable that Japan has swept the world with high-quality makeup brushes. When it comes to marrying quality and functionality, the Japanese have long been known to set the standard in various industries through the use of innovative technology and classic East Asian philosophies. While Asian beauty mainly focuses on the skin — as the foundation upon which you build your look — makeup products are not far behind. We have brands like Shiseido and Shu Uemura that have managed to expand their clientele beyond Japan. This global demand is very telling of how good Asian makeup products really are.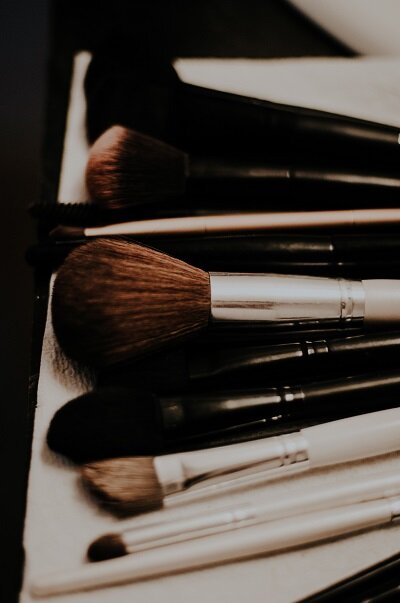 Japanese makeup brushes are known for their long-lasting high quality.
Kumano and its takumi
Japan has gained the reputation of being the brush capital of the world, but within the country, it is specifically the town of Kumano in Hiroshima that is known as the brush capital of Japan. The town has a long history of being a producer of calligraphy brushes, dating all the way back to the 18th century. This expertise lent itself to the craftmanship behind most Japanese makeup brushes. In fact, brands like Shiseido and Shu Uemura trust artisans in Kumano to make world-class makeup brushes.
Behind the creation of beautiful makeup brushes are the takumi: artisans who handcraft each brush to perfection. In the expert hands of these artisans, each brush is individually made to guarantee that it will meet the standard quality of Japanese makeup brushes.
According to Jaclyn Cayetano, Shiseido Philippines' Training Manager, approximately 1,500 takumi work on producing the brushes for Shiseido Ginza Tokyo. Altogether, they produce about 15 million brushes yearly.
That's a lot of brushes that takes a lot of practice to master: "no less than 60,000 hours of practice on the craft," to be exact. This level of precision and experience, according to Jacyln, allows Shiseido to keep its high quality intact throughout the years.
The art of fude
Fude is the Japanese term for "a brush". While it typically pertains to calligraphy brushes (which garnered Kumano its fame), fude is also used to refer to Japanese makeup brushes in the beauty industry. "Each tool is named in the tradition of fude or hake, which is to simply describe the shape of each brush," Jaclyn continues.
Shiseido Ginza Tokyo brushes incorporates the five principles of fude, according to Jaclyn: structure, material, sharpness, resilience, and roundness. All of these aspects, she says, factor into why Japanese makeup brushes are the go-to tools of most professional makeup artists. This is the reason for the comfort of holding a sturdy brush, that assures the user that it won't fall apart even after several uses. Shiseido Ginza Tokyo brushes are built with a "hidden core structure" that moderates pressure on application for a seamless makeup application and finish. The result? 100 per cent synthetic fibers that have a luxuriously soft and natural feel while offering greater performance.
According to Jaclyn, "Investing in high-quality brushes ensures consistency in performance and durability. This translates to long-term savings and at the same time, it sharpens skills and versatility." In the long run, you won't regret banking on high quality makeup brushes — especially Japanese makeup brushes.
Functionality is key
Meanwhile for Shu Uemura, another remarkable Japanese beauty giant, the brand's premium hand-crafted brushes are unique because of "the multi-functionality of our tools which allows [the user] to choose brushes or sponges freely for different usages and areas of application." According to a brand representative, which Clozette approached for this story, the brushes "fit intimately in hand with comfort, enabling infinite creativity and the finest details to be precisely expressed."
"The excellence of our tools lies in the uniqueness of our tools' philosophy of not limiting their function," the representative added. This philosophy works well. Good tools have always been the backbone of art, even beyond makeup.
Beautiful tools
Quality tools can only be made with quality materials. Shu Uemura used to produce brushes made of different real animal hair, such as kollinsky, sable, squirrel, badger, goat, and pony. However, due to environmental factors contributing to the inconsistency of the quality and smoothness of these hairs, since 2017, Shu Uemura has turned to high-grade sustainable synthetic fibers that mimic and even surpass the quality and function of natural hair. This material, the brand believes, allows the brush to hold and apply makeup products "with perfection" to achieve the same or even better finish than with natural bristles. The brand representative says, "a blend of different types of synthetic fibers is used to achieve supreme ease of use, for application of any type of makeup product such as powder, liquid and cream."
Whether you're a beginner in makeup or an aspiring makeup artist, good makeup brushes are an investment. To paraphrase Mr. Shu Uemura's iconic quote, beautiful tools create a beautiful finish.

The amount of care that goes into the quality makeup brushes prove just how serious the brand is about the craft, in the process helping people across the world enhance the desired finish and result of the makeup looks, with lesser time needed to spend in makeup application. "Quality brushes help to blend, define, colour different parts of the face to ensure a more flawless result," Shu Uemura's brand representative says. This enhances "the experience of putting on makeup on oneself, as well as others."
Would you try these eccentric beauty tools?