Jewel Changi Airport is Singapore's newest gem (pun intended). But did you know that aside from the marvellous sights, such as the Rain Vortex and the Shiseido Forest Valley, to see while you're there, you can also find gems of your own from the array of new brands and first-in-Singapore concept brands that have launched at these Jewel Changi Airport shops? Ahead, discover fun and functional additions to your lifestyle, no matter what your need is.
Shop Beauty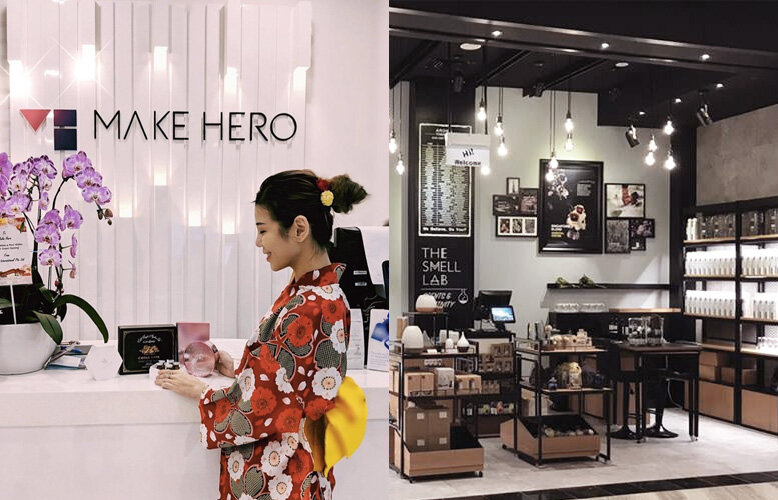 (Left) Get ready to add items to your shopping basket at Make Hero, photo from qinlovesmacaronsss; (Right) A peek at the goodies at The Smell Lab, photo from Facebook/TheSmellLab
Explore Japanese beauty products without having to jet off to the Land of the Rising Sun at Make Hero. They carry Hirosophy, which offers skincare products and supplements for anti-ageing. They also offer underrated beauty brands sourced from different areas of Japan, like Natura and Parfait Amour Savon Savon.
But if K-beauty's still more up your alley, head to The Orchid Skin right next door. They offer botanical skincare and cosmetic products that promise to give you younger-looking skin and pampering from head to toe.
For lovers of local, homegrown brand
The Smell Lab
is ready to take on the world with their new store one scent at a time. Be prepared to indulge in a holistic olfactory experience with their selection of products — from aromatherapy to skincare to body care. Plus, make it personal with a bespoke scented product in their DIY lab space.


Shop Fashion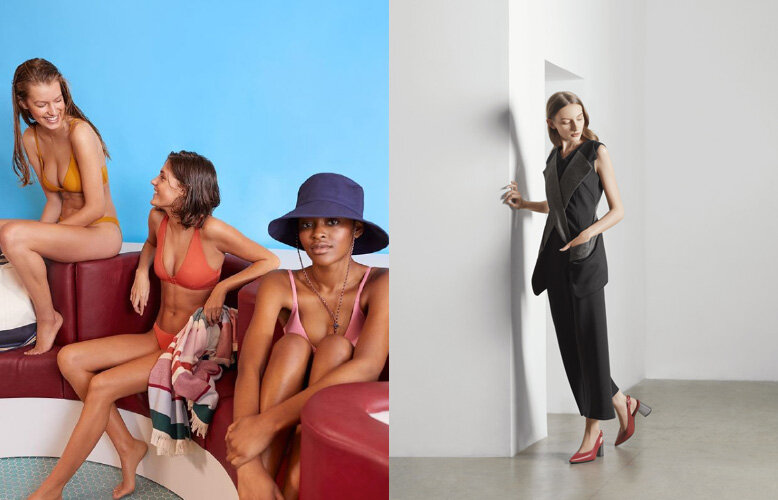 (Left) Explore swimwear, loungewear and more from OYSHO, photo from @oysho; (Right) One of the sleek pieces to discover from Obermain
Looking for comfortable but high-quality pieces that will fit your sometimes laid-back but mostly active lifestyle? OYSHO is the place to go at Jewel Changi Airport shops. Check out their selection of lingerie, gym wear and beach wear at their Mediterranean-inspired store.
Meanwhile, Japanese fashion brand EVISU returns with a bang through their concept store. Known for their expertise in denim, EVISU serves up premium selections and customised denim wear at their 1,215-square feet store designed with a mix of British and traditional Japanese style in mind.

And then, spoil yourself and the men in your life with stylish but comfortable handcrafted shoes from German brand
Obermain
. They offer a wide range of designs that can go from day to night — from casual sandals to dressy oxfords. Plus, they have pretty purses and clutches, too.
Shop Lifestyle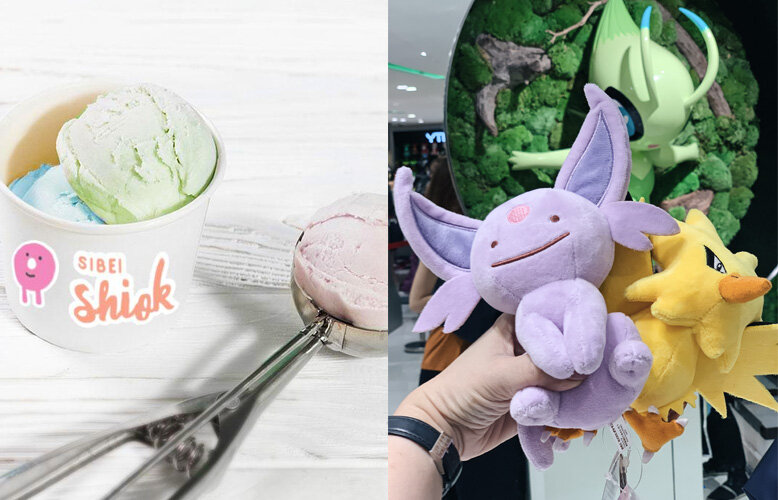 (Left) Looks good to eat but they're scent air fresheners from ScentScoops at Miss Hosay, photo from misshosay.com; (Right) Just a couple of the goodies you'll find at Pokemon Centre
More
Muji
? Yes, please. Enjoy perusing through the many selections at the Japanese lifestyle brand's first double-storey store in Singapore. After you've gone through the clothes, pens and more, grab a bite of the Jewel-exclusive set meal prepared in a unique mixture of Japanese cooking styles and Singaporean methods at the largest Cafe&Meal restaurant in the country.
Hankering for a feel-good fix? Walk straight to novelty gift shop
Miss Hosay
and immediately get a pick-me-up with their treasure trove of colourful and avant-garde offerings. Some of the brands you can enjoy there are KeepCup Australia, ScentScoop Thailand and Awesome Map Germany.
If that's not enough, take the kids in your life — or the kid within you — to a trip to the Pokemon Centre, the first official merchandise store outside Japan. Get greeted by Lapras and Pikachu and marvel at the merchandise based on the hit series before you buy one — or catch 'em all.
Explore more Jewel Changi Airport shops here.
Read more about Jewel Changi Airport here.