To get you up to speed on the latest in fashion, beauty and lifestyle, we rounded up this week's noteworthy headlines. First on the list: Kate Spade has unveiled its collab with Naomi Watanabe. And that's not just only exciting launch this week. JLo Beauty has also finally launched with not one, not two, but eight skincare products., Singaporean creatives Veronica Chau and Alvin Tan launched nail wrap brand Emery & Co., premium Japanese skincare brand est lands in Singapore, and UNIQLO x Marimekko limited-edition capsule collection is now up for grabs. Read on for more deets!
Kate Spade unveils collaboration with Naomi Watanabe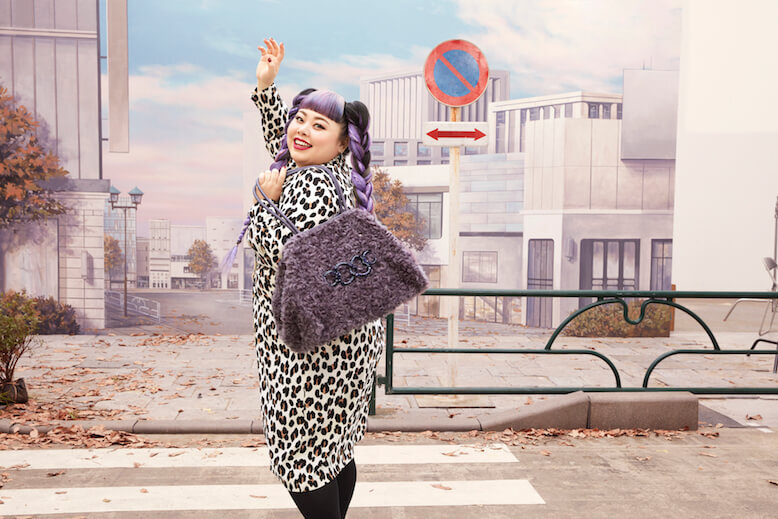 Comedienne and fashion extraordinaire Naomi Watanabe has designed three handbag styles in partnership with Kate Spade. The pairing of the two just makes sense, don't you think? Both are known for their love of playful, fun, vibrant designs and that ethos is certainly reflected in the bags featured in this collab. Our favourite would be the faux-fur tote in dark orchid which is so cute and just the right size to hold all essentials. Aside from that, there are also camera bag styles in metallic colours. As a personal touch, the handbags feature a hangtag with Naomi's autograph. If you're in Singapore, you can now check it out at ION Orchard, Marina Bay Sands and Takashimaya Kate Spade New York boutiques.
UNIQLO x Marimekko capsule collection is up for grabs
UNIQLO's fourth collaboration with Finnish design house Marimekko is a perfect marriage between boldness and functionality. Themed "Joyful Together", this capsule collection merges the minimalistic aesthetic of UNIQLO clothing with Marimekko's flamboyant prints. The pieces are not just something you can wear for the holidays, but because it's designed to be functional, you can still style it to give your regular ensemble a splash of fun. The full collection is now available online and at selected UNIQLO stores.
JLo Beauty has launched
After teasing us for months, JLo Beauty has finally launched with seven skincare products: a multitasking serum, multitasking mask, a broad spectrum SPF30 moisturiser, a "wonder cream" (hmm, intriguing name!), a gel-creme cleanser, an eye cream and "complexion booster". You can now sign up here for early access to pre-orders. Will this line be just another celebrity beauty brand or is it gonna be worth the hype? We can't wait to try it for ourselves and find out.
Japanese skincare line est lands in Singapore
If you prefer Asian skincare, the premium Japanese skincare line est has landed in Singapore with its flagship counter at Isetan Scotts. Their hero products are the est SERUM O.N.E, est G.P. Conditioning Serum, and est G.P. Enriched Serum. When used together regularly, this skincare dream team promises "skin recovery by improving skin circulation", to "condition skin by minimising protein breakdown" and to "promote protein production". Well, that sounds like a good deal to us.
Veronica Chau and Alvin Tan launch Emery & Co.
Creative duo Veronica Chau and Alvin Tan launch Emery & Co., a nail wrap brand featuring hand-drawn illustrations "inspired by nature and culture". This festive season, the brand collaborated with local businesses in Singapore such as Project Klei, Muta.Wear, Halona, Hazymomo and Bags 2 Basic for some exclusive designs that embody the holiday spirit. As they say, don't forget to also dress up your nails. Oh, and they also offer international shipping so even if you're not based in Singapore, you can also get your hands (or should we say nails?) on these goodies.
Isabelle Fuhrman is back as Esther for Orphan prequel
You may have seen her as Hunger Games (2012) and Ghost Whisperer (2005) but we're pretty sure you'd remember Isabelle Fuhrman for her role as Esther, a grown adult woman who has a rare condition that stunted her growth and made her look like a child, in the horror film Orphan (2009). Perhaps it's the renewed interest due to a recent possible "real-life Esther" story, that filmmakers decided to give this film a prequel. Of course, we have some questions. We wonder if, at 23-years-old, can Isabelle Fuhrman still portray a nine-year-old-looking girl? Will the prequel be as good as the OG movie? Colour us intrigued.
F4 Thai remake is here
If you still have any doubts about the enduring power of the Japanese shōjo manga series Hana Yori Dango then you'd only need to watch the latest remake — this time from the Land of Smiles — to banish them. Starring Vachirawit Chiva-aree (Bright), Tontawan Tantivejakul (Tu), Metawin Opas-iamkajorn (Win), Hirunkit Changkham (Nani) and Jirawat Sutivanisak (Dew), this fresh cast is promising to bring back the hype of this tale once again. From Taiwan's Meteor Garden (2001) to South Korea's Boys Over Flowers (2009), the story of four popular kids, an outcast girl and that dreaded red card has been remixed again and again so we're curious what this latest remake would bring to the table.
Missed last week's updates? Catch up here.