We're sure that you've noticed our change in website skin. Although it looks refreshing and pretty, it's not just for aesthetic. It's our own little way to make a statement that we are one with all the women — and men — who aim to conquer breast cancer. According to the World Health Organization, breast cancer is the most common type of cancer diagnosed in women. It affects women regardless of income bracket or place of residence. And that's why we have to support each other through any means that we can.
This October, various initiatives are once again launched in support of breast cancer awareness and research. Last week, we talked about ICanServe's fashion show and Estee Lauder's #RethinkPink campaign to champion the cause. Here are other activities that you can take part of to support and honour Breast Cancer Awareness Month.
#PinkRibbon25 Pledge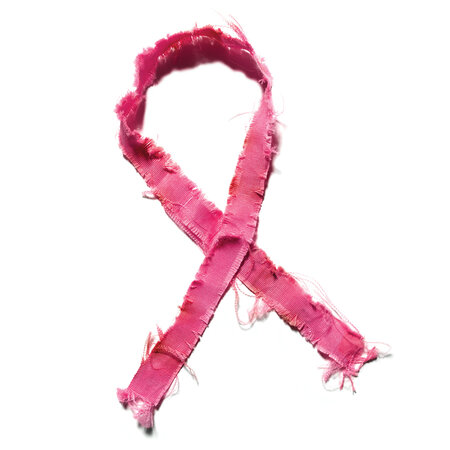 For over 25 years now, the Estée Lauder companies have been at the forefront of breast cancer awareness campaigns. Now, they have a new mission — breast cancer elimination. This year, we see an image of a tattered pink ribbon which symbolizes the hard work entailed in fighting breast cancer over the years with the hope that we can eradicate breast cancer in this lifetime.
With this, they launched their largest-ever campaign with the goal of raising $8 million to support research, education and medical services. All you have to do is post on Instagram or Twitter with the hashtags #PinkRibbon25 and #ELCdonates. US$25 will be donated by Estée Lauder companies to fund half-an-hour of breast cancer research through BCRF with the goal of funding a maximum of 500 research hours.
Eu Yan Sang's Free Pink Kit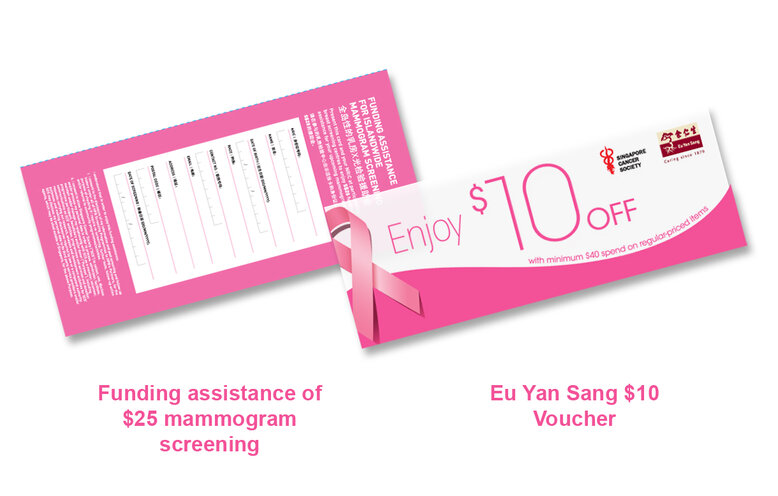 Ladies can drop by any Eu Yan Sang branch in Singapore and claim their free pink kit which consists of a funding assistance for Mammogram Screening worth SGD25 and a Eu Yan Sang voucher worth SGD10. In addition, for every purchase of products that boost women's health like Gold Label Bak Foong Pills, Menoease Pills and Radiance Bird's Nest Series, Eu Yan Sang will be donating $0.50 to Singapore Cancer Society.
ghd Limited Edition Pink Blush Collection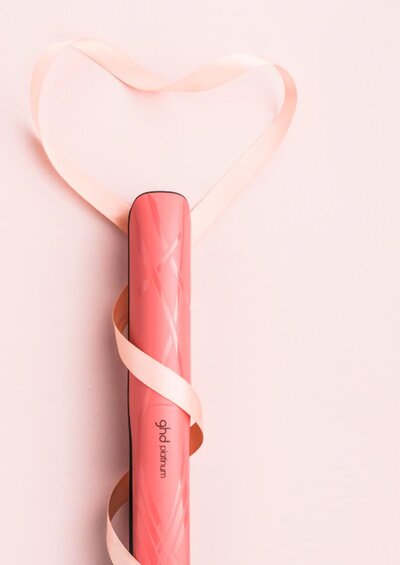 Hair styling brand ghd shows its support for breast cancer awareness through releasing a limited edition pink blush collection. For every purchase of ghd limited edition pink blush platinum® styler and roll bag or ghd limited edition pink blush V™ styler and roll bag, you'll get a free limited edition pink blush paddle brush.
Avon's Pink Minute
Avon Philippines encourages us to take a pink minute and do a breast self-examination. This is part of their 2017 Kiss Goodbye to Breast Cancer (KGBC) campaign. Aside from raising awareness, Avon also aims to raise funds for their beneficiary, which is Avon-Philippine General Hospital (PGH) Breast Cancer Center in partnership with the Philippine Cancer Society, Inc. (PCSI).
If you want to know more about how to properly do a breast self-examination or get a free consultation, just dial the Pink Minute hotlines 0917-155PINK (Globe) and 0928-524PINK (Smart).
Various Brands In Support Of Breast Cancer Foundation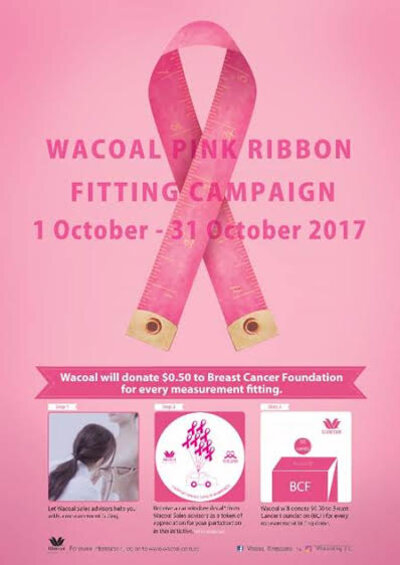 Together with the Breast Cancer Foundation, various brands aim to raise support for spreading awareness. First is Wacoal Singapore. Those who will donate via Wacoal's donation boxes will receive a BCF pin, six Wacoal membership points (equivalent to SGD6). For every measurement fitting, Wacoal will donate SGD0.50 to BCF.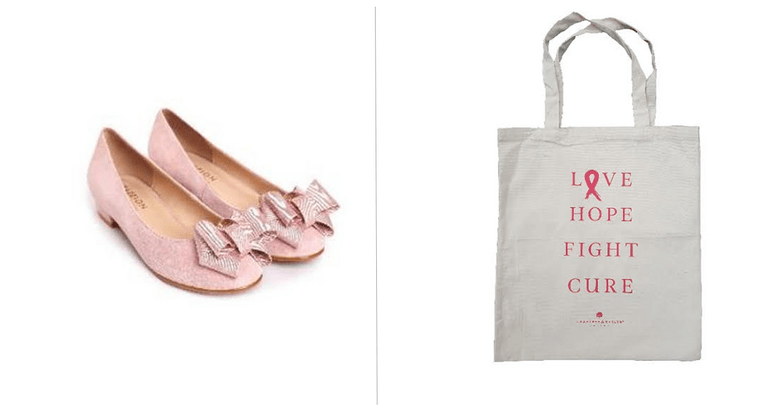 Another one is the PAZZION group who will release limited-edition pump heels in pink suede, where 30% of the net proceeds will go to BCF's funding. In addition, stories of strong women battling cancer will be released in series to hopefully provide inspiration and comfort to fellow survivors.
Crabtree and Evelyn goes pink this month as they join BCF in their mission to eradicate breast cancer. With every purchase at any of their stores, you can buy a pink tote bag and pink ribbon pin for just $2. All proceeds from the sale of the pink tote bag and pin set will go to BCF.