Our "I Am Her" series features the female movers and shakers of the industry to learn how femininity and power coincide beautifully and seamlessly together.

Fashion wasn't Josie Natori's first love; surprisingly, it was corporate finance. After a thriving career at Wall Street, Natori wanted to search for another challenge to conquer. She considered many ventures before making a bold move to settle in the fashion territory. Her strategy was to showcase the Asian aesthetics she grew up with and add a touch of Western inspiration to create a unique and distinct style. The design philosophy proved to be successful. For over 40 years now, this has been the core identity of the Natori brand.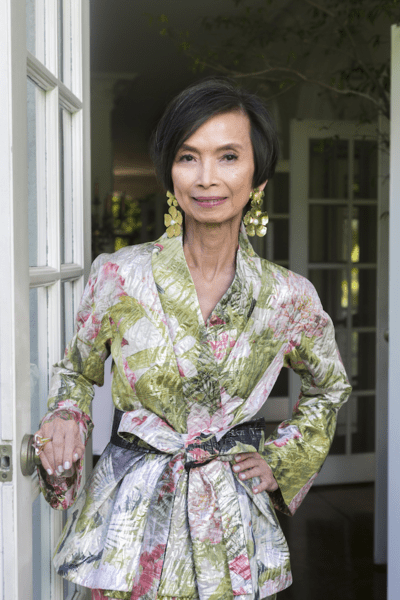 Keep reading to learn more about how Josie Natori made the transition from the corporate world to the fashion industry and what we can expect from the brand in the future.
Fill in the blank: I'm an entrepreneur, a fashion designer and ____________.
A musician
Tell us more about your transition from corporate finance to fashion design?
Wall Street to the fashion industry was a total accident. I never had illusions or dreams of being a designer or going into fashion. I approached it as a business. It was quite easy in the beginning. The craftsmanship of the embroidered collection became the DNA of the brand and was key to the distinctiveness of the Natori brand.