We can all admit that when it comes to elegance and chicness, we look to French women for inspiration. They have this certain je ne sais quoi that compels people to pay attention — but with minimal to no effort at all. And so when we had the chance to get tips from French creative consultant Julia Restoin Roitfeld, who is the new face of APM Monaco, we grabbed it — along with the many style nuggets we'll make sure to use for navigating our lives this year.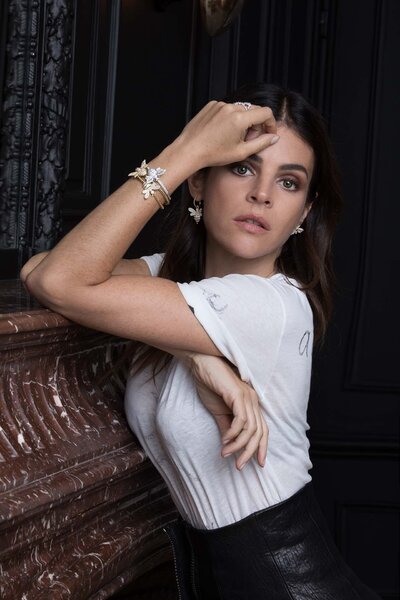 Julia wearing some pieces from APM Monaco
What were the highlights of your 2018?
I felt that 2018 was a great transition year in many aspects for me, both personally and professionally. Firstly I moved again, which is always an exciting thing for me, and I have also started to work on my own brand hoping to launch it in 2019. Going to Australia on a road trip to celebrate the New Year was also a great way to end 2018.
How do you best describe your job to someone?
I like to describe it as a Fashion Creative Consultant. I think because I also do modelling jobs, people often forget that I am also a creative person. I studied at the Parsons School of Design and my very first job was in an Advertising Agency before even modelling and working as a freelance consultant.


What's a typical day like for you? What areas would you like to change this year?

I wake up pretty early to get my daughter ready for school and drive her there in the morning before I can start anything else. Then it depends on my schedule. I try to start with going to the gym right after to get some endorphins to get the day started. I usually work from home until she gets back from school. Travelling so much for work, I like to stay home and be with my daughter as much as possible when back in New York. I actually don't go out that much and try to keep my night outs for quality [time] out with friends, which is hard. I am still trying to find the perfect way to be as efficient as possible with work while being present as much as possible for my daughter, which is not always easy as a single mother but I think there is no perfect way!


What's your theme/biggest goal for this year?

I am really hoping to launch my new brand before next Fall.
What inspirations are you looking at when it comes to style for the upcoming year?
To be honest I think my style remains the same years after years. I never look at what's trendy or what we are "meant to wear" for the next season really. I like to stay true to myself.
When you look at photos of me from 10 or 20 years ago, my style really hasn't changed much — a lot of black, navy and leopard print, simple denim and army coats, little black dress and stilettos. I think my style will now remain the same. I know it's what people expect but I think after a while you start to know what looks good or not on you and what fits you! So [it's] easier to keep the same! [In] the end, it becomes your own signature or uniform.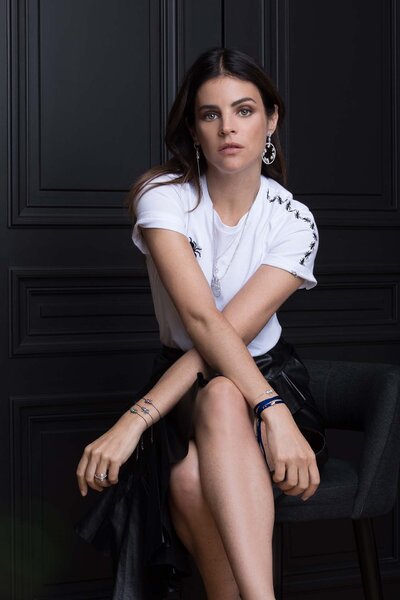 What is your biggest advice for refreshing your style for the new year?
In the end, I always end up buying the same, hahaha, just different versions. A new pair of stilettos, a new black coat, a new leather skirt… just to refresh a bit. I think [for] me, to refresh the look is more in feeling good [on] the inside. Refreshing my appearance with a new work out routine or new healthy diet, etc.
If there's one fashion item you'll wear to death this year, what is it and why?
I've been wearing my Max Mara Leopard Print Teddy Coat quite a LOT so far this winter and will probably [wear it] till the end. It's warm enough for New York winters and goes with everything. And [it's] just so comfortable and snuggly.
What trends from 2018 are you bringing to 2019? What trends do you think will emerge?
As I said, I don't follow trends. I have absolutely no idea what trends are. It's not really a world part of my vocabulary.
What's your accessorising philosophy for this year (and beyond)?
Less is more. Always. The less I own, the most simpler I am dressed, the happier I am.
What can we expect from you this year?
I am planning to develop more my current website
www.romyandthebunnies.com
, as well as a new website and brand.