Can you believe we're already in the second half of the year? No matter what you're up to or what your plans are halfway through 2018, it's always a great reminder to give yourself some time to relax, indulge and practice some much-needed self-care. This is why we're listing down some of this month's newest picks to get you started on some retail therapy.
Carolina Herrera CH L'Eau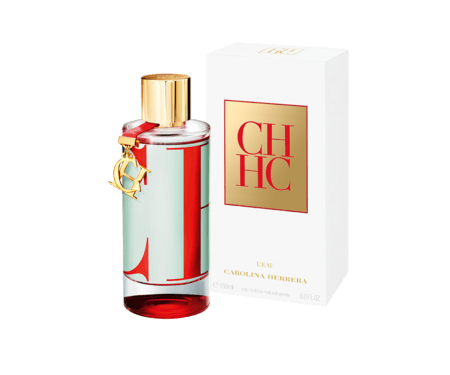 SGD157/~USD114.44
Try this new release from Carolina Herrera de Baez's collaboration with perfumer Juliette Karagueuzoglou. A fragrance with the weightless presence and luminosity of romance and freshness, CH L'Eau is a beautiful diffusion of citrus blends mixed with a woody base for a multifaceted scent. Perfect for anyone who's looking for a great perfume to spread a tenacious and vibrant vibe all around.
Make Up For Ever Artist Lip Blush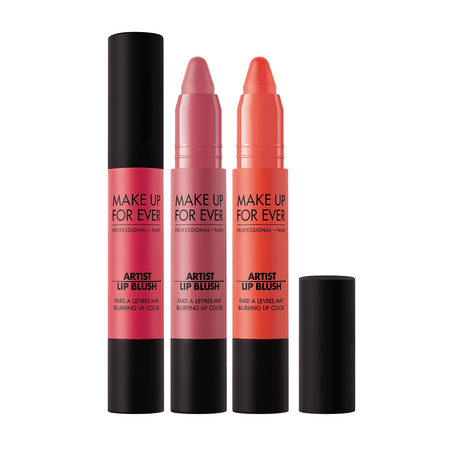 SGD 33/~USD24.05
The mid-year is usually the start of busier times ahead. This is why going for a multi-purpose beauty product is more of a need than a want. Thankfully, Make Up For Ever introduced their new Artist Lip Blush which can not only just double up but serve three purposes as a lipstick, blush, and eyeshadow in one. The 10-shade range is inspired by blush hues that are perfect for achieving a natural flushed look.


Make Up For Ever New Aqua XL Eye Pencil shades
SGD36/~USD26.24
The first set of releases for the Aqua XL Eye Pencil range has already been a beauty lover's favourite, making the new set of shades much anticipated. Bringing us five new colours and finishes to play with, you can definitely set your mood to go for either a Satiny Night Blue, Metallic Pink or Iridescent Lilac.
Laneige Sparkle My Way Limited Edition Collection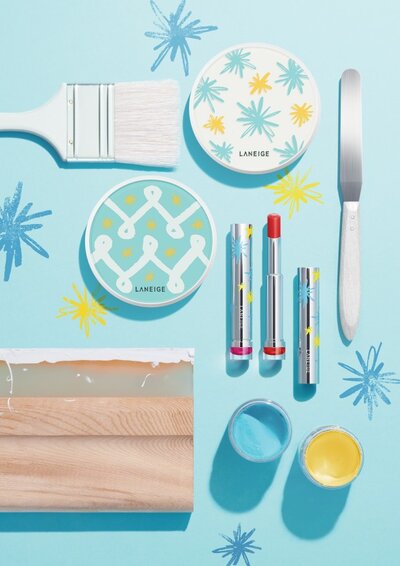 SGD34 - 60/~USD25-40
As part of their 'Sparkle My Way' campaign, which aims to invite women to embrace their individuality while staying true to their values and style, this new limited edition collection revolves around the brand's concept of 'Sparkling Beauty'. The products whose packaging was created with South Korean visual artist Kim Gunjoo will surely have something that will catch your eye.
Innisfree Super Volcanic 2X Trio

SGD16-21/~USD12 - 15
With their Super Volcanic Pore Clay Mask being a cult-favourite, the brand now releases two more products in line with it to ensure the ultimate pore care — complete with an upgrade in the formulation. Headlining the range is its star product, the wash-off
Super Volcanic Pore Clay Mask 2X
, accompanied by a stick-format
Super Volcanic Stick Mask 2X
and a peel-off version,
Super Volcanic Peel Off Mask 2X
, to suit your every need.
Dior Backstage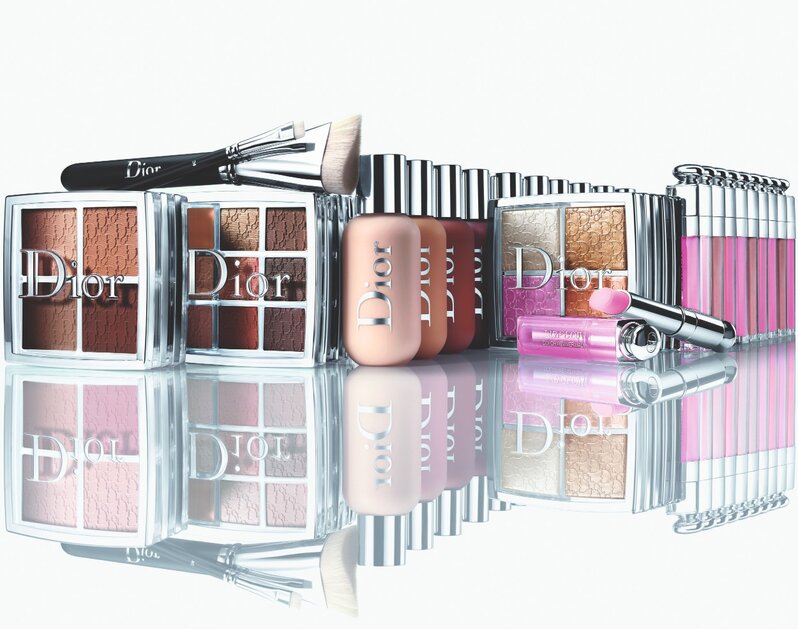 Designed by Creative and Image Director for Dior Makeup Peter Philips, this new range from the brand is all about making the backstage essentials — and secrets — accessible to every beauty enthusiast. From a runway-ready foundation, face sculpting palettes, gorgeous and versatile eye palettes and more, the line is inspired by neutral shades with professional and adjustable formulas that are perfect for creating any look for any occasion.
Salvatore Ferragamo Signorina In Fiore Fashion Edition
SGD 137/~USD99.87
Inspired by young women blossoming like beautiful flowers, the Signorina is reinvented into an innovative and colourful version with this new floral interpretation of the bottle to celebrate the brand's Spring/Summer collection. With notes like pomegranate, cherry blossom and white musk, you're truly exuding the fresh fragrances of the seasons whenever you spritz this on.
Origins Clear Improvement Charcoal Honey Mask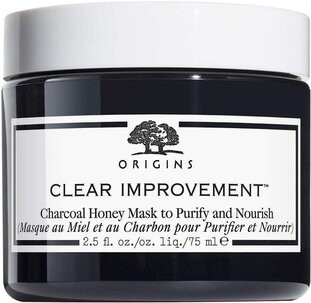 Stressed from too many things going on? Slow things down a bit by putting on this new Origins mask. Detoxify your skin while rejuvenating your body and mind as you relax with this Charcoal Honey Mask that's infused with bamboo charcoal, golden wildflower, fermented honey and kaolin to give your skin the break it deserves.
Kiehl's Ginger Leaf & Hibiscus Firming Mask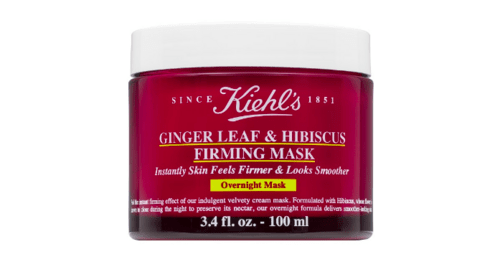 SGD90/~USD65.60



Stress, pollution, and keeping up with our busy lifestyles can really take a toll on our skin. But don't fret! Kiehl's has scoured the world over for the finest and most effective natural ingredients and has now come up with two nature-powered anti-ageing ingredients mixed into one concoction: the new Ginger Leaf & Hibiscus Firming Mask. Lather this on and experience an immediate firming effect and a smoother-looking complexion by morning. With continued use, it promises to soften the look of fine lines and unveils a younger-looking complexion. This will definitely have you greeting the morning with refreshed skin.
Pixi Beauty SkinTreats




SGD18 - 36
Are you a fan of Pixi's products? Then you're going to love this. This July, they're bringing in seven new additions to their Skin Treats line, ranging from serums to cleansers to masks and more. Say hello to the Jasmine Oil Blend, Rose Cream Cleanser, Rose Tonic, T-Zone Peel Off Mask, Hydrating Milky Serum, Nourishing Lip Polish and Pixi + Caroline Hirons Double Cleanse. No matter what stage you're in with your skincare routine, there's definitely something for you in this new range.

Shu Uemura #Eyelovecolor
SGD23-55/~USD17-40
In the mood for some poppin' colour on your eyes? These new selections from Shu Uemura will definitely get you excited. A
brow mascara
that can also serve some good on your lashes,
water:paint ink
is inspired by Japanese water paintings that will bring colour excitement to your daily eye looks. Meanwhile, the
pressed eyeshadows
will give a crazy pigment payoff. You'll never run out of creative ideas with this range.
Les Infusions de Prada Mandarine



SGD220/~USD161


Love raw and unique citrusy scents? This new release from Prada is something you'll definitely fall in love with. Optimising the zest of a Bitter Orange in its entirety, from the fresh spray of its split peel to the juicy core of its wedge, this is perfect for ladies who need an extra boost of spunk and refreshing punch to their aura.

Speaking of new things, have you heard of Paris Hilton's new skincare line?