Mother, sister, cousin, friend, colleague, mentor — the outstanding women in our lives come in different forms, but all are amazing in their own ways. Showing our appreciation for them can come in many forms, too. The best way we know how? Encouraging them to take time off for themselves. Before we celebrate International Women's Day, #TeamClozette made a trip down to Junction 8 to try out various beauty services we'd like to recommend to the ladies we value. Here's what we think they — and you — could use for an indulgent treat.

A personalised gift from Etude House
Personalise a lipstick through Etude House's special engraving service.
There's nothing quite as special as something made just for the person you're gifting. Campaign Manager Eunice took the chance to personalise a lipstick through
Etude House's special engraving service
. "Gifting my cousin something customised and unique represents that she holds a special place in my heart. I want to tell her that she, like this personalised lipstick that is engraved with the words 'Love & Power', is one and only. She should never be afraid to be different," Eunice shares.
Enjoy the special engraving service for lipsticks and eye palettes. Plus, when you head to their store from 6 to 8 March, you stand to get one more product for free when you purchase three.
A quick-fix facial at SkinGO!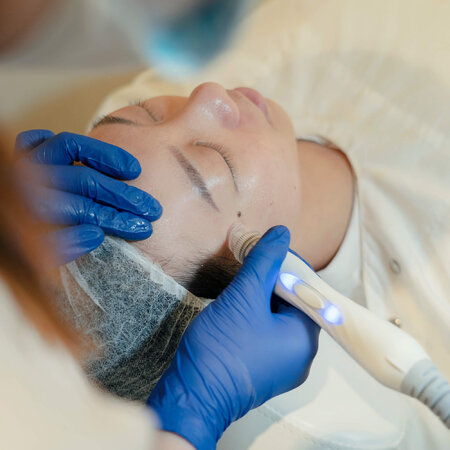 Enjoy a quick pampering session with a Bio-Aqua Facial at SkinGO!
Hydrating your skin is good. But the
Bio-Aqua Facial at SkinGO!
, which can be availed at SGD28, takes it to another level in just 15 minutes. It starts off with a liquid wash, then finishes off with a jet-spray of whitening hydrogen water to reveal your skin's radiance and a gentle lymphatic massage to reduce puffiness. "You could immediately tell that my face was moisturised and had a natural glow," Campaign Executive Zoel says of her experience. "My mum deserves to glow like the queen she is, so I will definitely bring her here for a quick pampering session that she can enjoy during her lunch break or after work."
Indulge in an express facial for your skin type for SGD28.


A boost of confidence at Regina Hair Removal Specialist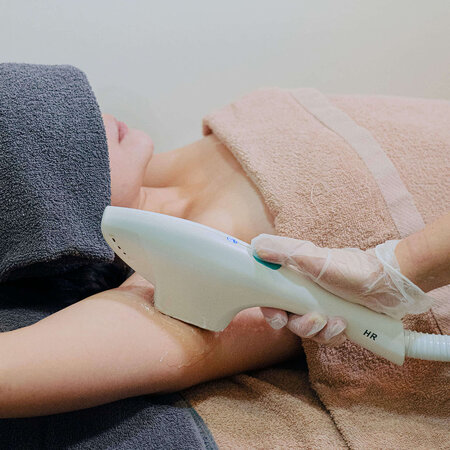 Feel the freedom – under your pits – after a KPL Underarm Treatment at Regina Hair Removal Specialist.
There's a certain feeling of freedom that comes with being able to wear what you want without a care in the world. That's exactly what Community Executive Sabrina shares she would like for her best friend to be able to feel after a
KPL Underarm Treatment at Regina Hair Removal Specialist
. "I felt the difference a day after I came in for a session," she muses. If hair removal's not what you're looking for, they offer facial services, too.
Get the KPL Underarm Treatment for SGD138 (DBS cardholders) and SGD168 (non-DBS cardholders). Meanwhile, enjoy the Ultrasonic Deep Cleansing Signature Facial at SGD188. In celebration of their 10th anniversary, they are also offering SGD10 for 1 year's worth of underarm hair removal for all new customers; the promotion will run from March to April 2020.


A fresh manicure at Nails In Vogue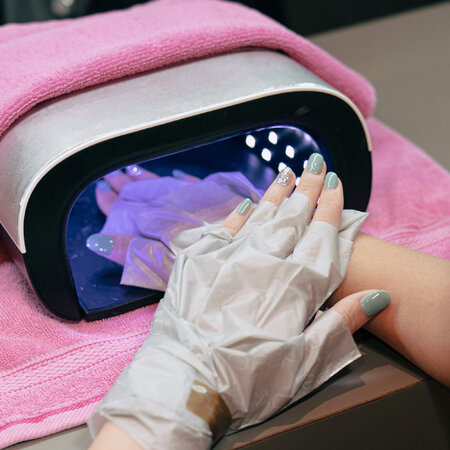 Fresh tips fit for a hardworking lady courtesy of Nails in Vogue.
Have you ever noticed how instantly put-together you look and feel after a manicure? Let your favourite colleague enjoy the same feeling when you treat her to a session at
Nails In Vogue
. "Pampering through a nail session is what any hardworking woman deserves, so I'm surely going to recommend this to a colleague," Sabrina says of the service at nail salon whose service and quality she commends.
Enjoy the pampering at home, too, with their special nail care products like the set of serum, mask and essence for your dry, brittle nails, and the VOESH UV protection collagen gloves that protect your hands while your gel polish is being cured under a UV lamp.


A glow infusion facial at Skin Inc
Face the rest of the year confidently with the help of Skin Inc Oxy-Cryo Glow Infusion Treatment.
We've eased into the new year already, but with all that's happening around, it can be easy to get caught up in a new level of stress. For that, the
Skin Inc Oxy-Cryo Glow Infusion Treatment
might be the antidote. It's a multi-process facial that utilises oxygen in giving you better skin — there's a 100 per cent Oxygen Mask Therapy at the end of the treatment. But Co-founder and Creative Director Kersie particularly likes the massaging of the Skin Inc signature customisable serum that's created and tailor-made just for her.
After feeling her skin being rejuvenated — and herself feeling relaxed — after the session, she recommends this treatment for her girlfriend who's also a working mum. She shares: "It's been a busy start to the year. Everyone's concerned about the virus situation, so it's a good time to take stock, take a break and calm your skin and your mind — something my friend and any woman would appreciate as we all brace ourselves for what's to come this 2020."
First-timers can avail the Skin Inc Oxy-Cryo Glow Infusion Treatment at SGD98 (U.P. SGD288).
On March 8, bring the favourite women in your life to Junction 8. It's located at 9 Bishan Pl Singapore 579837. Find them on Facebook here.