We are always inspired by the many creative photos we see uploaded in our Community. That's why we try to highlight them as much as we could. But more than the amazing pictures, we're curious to know the stories of the people in the photos.
So for this month, we're getting to know more about the lady you see on the cover of our Facebook page this June, Hazel Quing.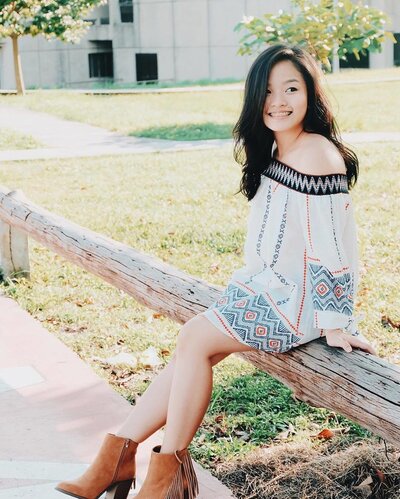 What's your style philosophy?
"I have to admit, I haven't found my personal style yet but I believe that style is inevitable to the point that even if you follow its rules, you're bound to break them. That's why I always try to experiment on the latest trends, may it be vintage, classic, edgy, or romantic. I don't want to limit myself on the things I see in the market; I want to explore and be able to find what suits me best. If I like it, I'll wear it. The key is to be true to who you really are and focus on what makes you feel comfortable and confident. Authenticity and confidence go a long way when it comes to presenting your own style."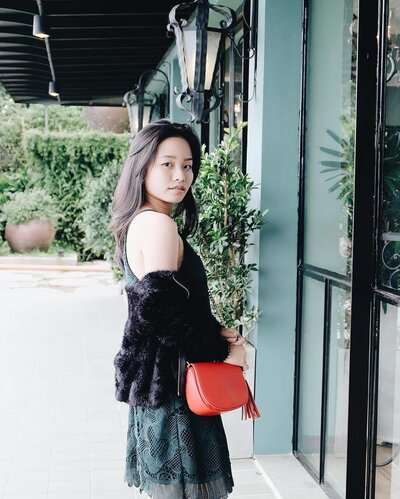 What's your greatest passion and why?
"At first I thought it was dancing, then it was painting, at some point it was mathematics, but then time and space always brings me back to blogging and vlogging. Now, I'm pretty sure that my greatest passion is sharing. As I grow older, I begin to learn that sharing isn't only limited to cookies and cute things; it's also being able to share your own experiences, thoughts, favourites, and more to everyone else in the globe.
I like the thought of people finding my work and blog valuable for them since not all are aware of certain facts and hacks about beauty, fashion, lifestyle, and travel. It's with blogging that I get the most happiness from; it's with sharing my recent hauls, finds, travels, discoveries, and more that I feel a sense of contentment. It's kind of cheesy, but I really enjoy the fact that I get to share my blessings, talents, skills, and a piece of myself. It's always the little acts of giving that I feel I am most passionate about."






What are your Clozette essentials?
"Number one in my list is a statement bag where I can put my lipstick and phone. I just cannot go out of the house without bringing a bag that's either the opposite colour of my outfit or something that will leave a flashy finish to my look. Second on my essentials is a pair of black leggings. Since I'm always on the go and travelling, I love wearing comfortable bottoms behind the scenes. Landing on the third spot is my bee venom mist essence to help make my face look radiant all throughout the day."
See more of Hazel here.