'The K-Files' is a special series for our K-Culture issue where we talk to true blue K-fans about their favourites — from movies to music to beauty and everything fun and wonderful from the Land of the Morning Calm.
Clozetter Jean Kuah shares her skin journey and how Korean beauty helped improve her skin condition.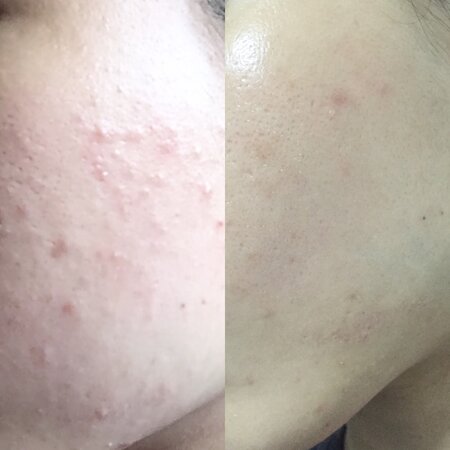 Left: before; Right: after (Taken a year apart, the 'before' photo was my skin condition before I started a K-Beauty routine.)
It all started when I was 10 years old. The nasty acne, pimples and cysts appeared overnight without any warning. My skin did not show any signs of improvement even though I sought various specialists who provided me with dermatological medications. As such, I began looking for other options.
In 2015, I decided to opt for self-treatment to improve my skin condition. I tried the Korean 10-step routine and it was a game-changer. Back then, I was strongly motivated and inspired by the Korean ladies with flawless complexions, as seen in Korean dramas and music videos. At the time, K-beauty was on the brink of expanding tremendously. As it has helped improve my skin, I'm happy to see that it has boomed into its own beauty genre that now offers a variety of choices for every skin type.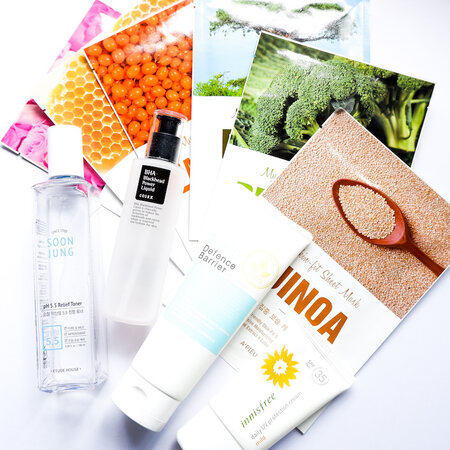 Now, let me share the products that helped improve my skin.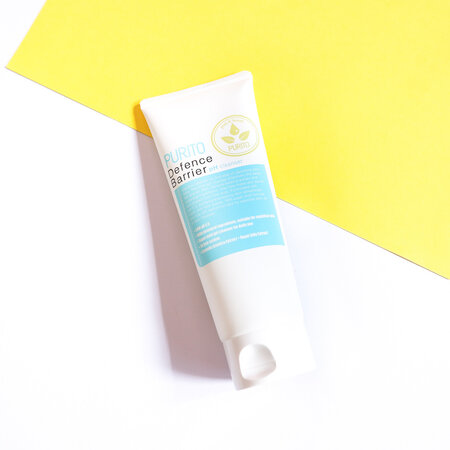 Never ever underestimate or skip cleansing. I strongly recommend the double cleansing method. For my evening routine, I use an oil cleanser, then a cleansing gel to thoroughly remove all the sunscreen, makeup and impurities on my skin. This cleanser has been my go-to product these days, as it's gentle and keeps my skin's pH level balanced. If you have acne-prone skin, you must maintain a balanced pH level to keep acne at bay.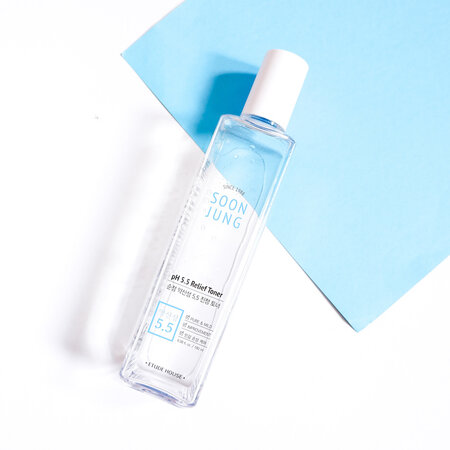 Toner is a staple in my routine. But because I deal with facial redness, acne, and skin sensitivity, it's really difficult to find a toner that best suits my skin. Thus, I have tried countless toners from various brands, and managed to find one that I love! Introducing the Soon Jung Toner from Etude House, it is not only the gentlest toner that I've tried, it even hydrates and cleanses off all traces of impurities. My tip for fellow acne-prone skin types is to pour an adequate amount of toner onto a cotton pad and leave them on irritated areas for five minutes for instant hydration and soothing effect.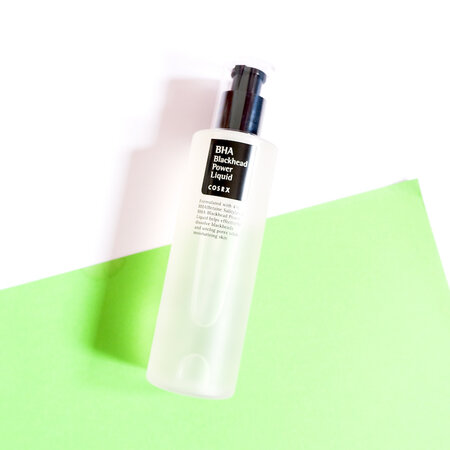 I was glad that I made the switch from physical exfoliation — which may cause further irritation and scarring on existing acne — to chemical exfoliation. The COSRX BHA Blackhead Power Liquid has the ability to penetrate into the deeper layers of the skin, dissolving stubborn blackheads and impurities. The product also contains ingredients that fight against acne and brightens the skin at the same time. It definitely helped me in controlling skin breakouts. I apply it immediately after toning and leave on for 20 minutes before the next step of my routine. This gives the BHA enough time to penetrate into the skin to clear out the gunk.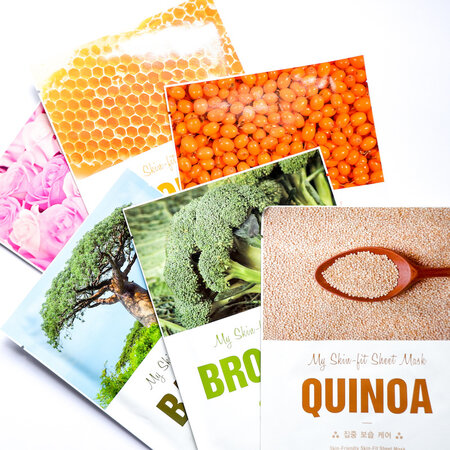 Believe it or not, I do sheet masking every day. Since my skin usually gets hot and irritated easily, it's a priority to lower my skin temperature. Using sheet masks help cool down and hydrate my skin effectively. I love choosing masks with simple ingredients instead of potent masks. My favourite mask series would be from A'pieu, which are affordable, effective and suitable for daily usage. I love the Broccoli, Baobab and Sea Buckthorn variants the most. Hot tip: Leave the mask in the fridge for extra cooling effect.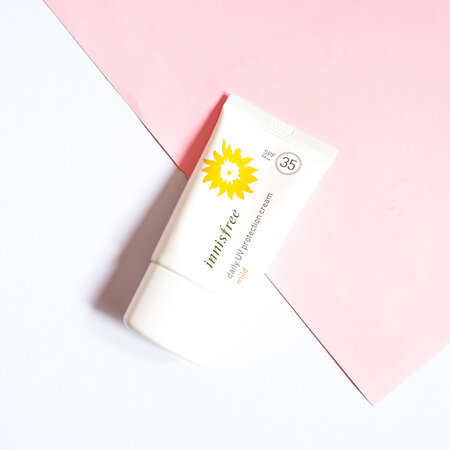 I wish I had known the importance of sunscreen earlier on. UV rays cause free radical damage to the skin, which leads to inflammation, and can destroy collagen and even dehydrate the skin. In addition to that, it worsens acne scars. Worrying about a sunscreen that causes you to break out? My recommendation would be this water-based sunscreen from Innisfree. It absorbs into the skin neatly and does not leave a white cast. Here's a tip: Dot the sunscreen all over the face and pat it in instead of rubbing. This minimizes irritation and maximizes full protection, as your skin will 'drink up' the product.
Beyond K-Beauty
Staying positive and steering away from stress is key to good skin. Aside from using K-Beauty products, I also changed my diet and made self-care a priority. It made me feel healthier and happier in life now. The way I look at acne now is that it's just another challenge given to me in life. It's a challenge that inspires me to always improve and be better.
It's impossible to eradicate all the challenges in my life, just like how I cannot get rid of all my acne, too. My point is, never get devastated even if acne returns after the good skin days. It's a fact that until now, I still experience bouts of breakouts and my goal is to be patient and treat it until it goes away. Don't feel broken, accept yourself and the skin you're given. I have learned and now strongly believe that loving and accepting myself is the key to staying positive.
Read more about Jean's skincare adventures on her blog, Your Girl Boss.