(cover photo from: KBS World TV Official Webpage)

There are so many programs out there that provide tips, lessons, and valuable information on the latest trends in beauty, fashion, etc. For Clozetters who are interested in K-beauty or K-fashion tips but don't want to scour the web for subtitles to a Korean beauty program, here are some recommendations for you to solve that problem!

This list of programs are great sources for the latest K-trends and special beauty, fashion, and lifestyle knowledge-- bringing you pieces of Korea right in front of your eyes. This list is non-exhaustive, there are many other great programs airing in Korea, but these are the best and most convenient for international viewers!
--------------------------


Sweet 20s 달콤청춘 / insiteTV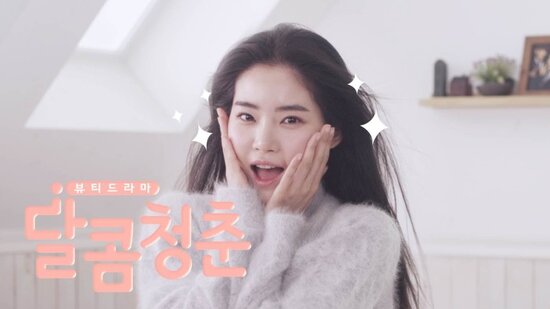 (Photo source: 달콤청춘video teaser on YouTube)
Sweet 20s is a web beauty drama that shares quick and useful beauty tips for different occasions and situations. It features various Innisfree products through their female lead Yooha (Hwang Seung-eon) sharing her own know-hows in various circumstances of this 10-episode drama of youthful love. Each episode is short, which leaves you wanting for more. The useful quick tips for everyday makeup can be easily picked up, and because of the storyline, it makes tips easier to remember.
Beside Sweet 20s, insiteTV also has a bunch of other amazing content, such as TASTEmakers (style classes for men), Girls' Wiki (makeup tips from k-pop girl group Rainbow members), Kim Nayoung's 10,000 Like (Fashionista Kim Nayoung's styling tips) and many, many more. Their content revolves around lifestyle, fashion and beauty and it is also the channel power beauty vlogger Pony started out with!
Beauty Bible 2015 S/S뷰티바이블/ KBS World
(Photo source: KBS World TV Official Webpage)
Beauty Bible 2015 uses the concept of beauty editorials where the hosts play as beauty editors coming out with different themes for each episode's editorial content . It is generated through the beauty editors experiencing it themselves from various professionals in the industry such as makeup artists, stylists, health trainers, and even actual editors. For this season, 5 different segments will make up the program focusing on the hottest beauty, hair, makeup items, and trends. It will also have a special addition of global correspondents to compare and report on the trends globally.
This May, Beauty Bible 2015 has started out with their new hosts ZE:A's Kwanghee, Secret's Hyosung and model Kang Seung-hyun with broadcasts on the KBS World TV YouTube page. You can catch up on the previous season (2014 F/W) with the After School hosts on their page!
K Style/ Mnet

(Photosource: KStyleTV YouTube Page)
Although Season 3 has already ended in March, we can expect K Style to be coming back with a new season soon! For now, we can look back on what was featured in the 9 episodes of Season 3!
Season 3 is split into three each hosted by Mirene (Miss A's Min and model Irene) Sarah, and Alberto. Mirene covers interesting beauty and style-related things that you can do with your BFF in Korea. Sarah covers the trends of beauty and style while Alberto introduces Korean cultural experience outside of Seoul. K Style does not only feature beauty and style topics, but also covers K-pop, Korean culture, food, and travel tips.
You can catch episodes of the whole season and previous seasons on Mnet America's official page or KStyleTV's YouTube page.
Get It Beauty 2015/ Channel M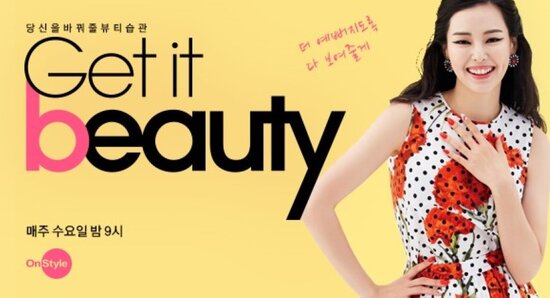 (photo from Soompi TV website)
When talking about beauty programs in Korea, Get it beauty is definitely one of the top programs. For those who are subscribed to Channel M on your cable television network, you'd know that this beauty show is a must-watch!
Covering different topics every week, the program introduces products and shares makeup and beauty tips. Get it Beauty is also a beauty trend leader where its featured products can determine the beauty trends and sales in Korea. For example, the Guérisson Horse Oil Cream featured on the first episode of this season is one of Korea's best-selling products now. It also started the trend for Donkey Milk cream and creams alike.
This season, it is hosted by former Miss Korea Honey Lee (이하늬), Soyu (소유) from Sistar, and Kim Jung Min (김정민). The trio's excellent chemistry makes the show even more interesting. Channel M airs this show every Saturday at 11pm (GMT +8).
Which program are you excited to watch? Let us know in the comments below!