If you've been a K-Beauty enthusiast for a while, you'd know that the secret to nailing that K-Beauty makeup look is simplicity--barely-there foundation, lightly tinted lip, a natural flush of blush on the cheeks, and the eyes kept neutral, mostly focused on creating the illusion of bigger eyes. But with the Summer air reigning bright and happy in Korea, K-Beauty has started to lean towards bright colour subtly added on the lids--a welcome change from the usual neutral shades.
So if you want to get in on the trend and add a pop of colour to your eye makeup, here are 5 makeup items you need to add to your K-beauty collection.
--------------------------

Laneige Artplay Waterproof Liner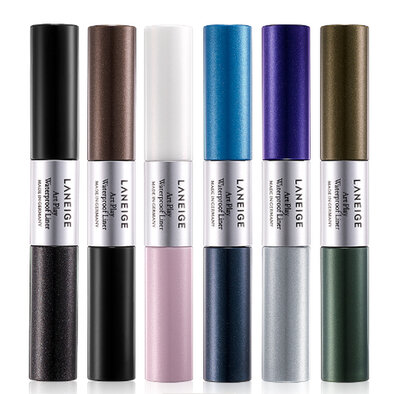 Adding colour to your eye makeup look doesn't mean you need to blend bright pink, blue, or orange all over your lid. It could be as simple as adding a subtle hint of colour with an eyeliner. This dual waterproof eyeliner from Laneiege is perfect for creating that alluring eye makeup by adding a flick of colour to your cat-eye.
Etude House Bling Me Prism Look At My Eyes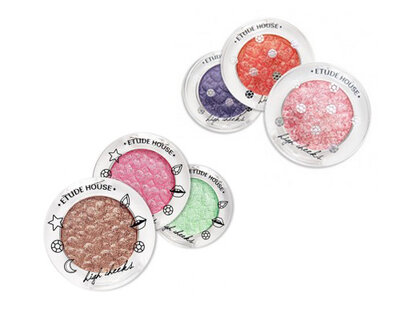 If you're not quite ready to invest in a palette full of bright colours or just want to experiment with a couple of stand-alone shades, then Etude House's individual eyeshadows would make a great addition to your stash. These rich, velvety shadows come in trendsetting colours like purples, oranges, and pinks. For a wearable pop of colour in your eye makeup, blend a pink shadow all over your lid and define the crease with a matte brown shade for a bit of definition.
Espoir Pro Eye Color Palette

Espoir's eye colour palette is a great way to quickly incorporate more colours into your eye makeup without compromising the well-loved neutral shades. This palette features a mix of bright, glittery shades such pinks, orange, and a deep purple; and selected neutrals that range from matte to shimmering bronze.
The Face Shop Face It Artist Eyeshadow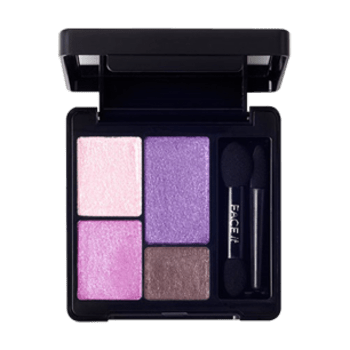 Quads are great for when you don't have the time to mix-and-match colours yourself. This quad from The Face Shop features 4 colours that work together for that colour-popping wide eyed effect with its pearl-finish shadows. From your lids, to your crease, to your browbone, this quad has it all.
CLIO Professional OK! Eye Powder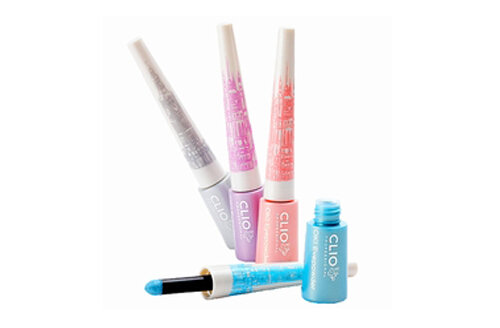 If you're looking to just add a subtle pop of colour to your eye makeup, then this eye powder from CLIO is the one to get. Its pointed applicator dispenses just the right amount of intense shadow pigment, allowing you to target application to the corners of your lids for that subtle pop.
What's your favourite way to wear bright eyeshadows? Share it with us in the comment box below!
Click here for more makeup inspiration from our Community