The K-fever is continuously rising around the region, bringing with it an array of ever-changing trends each season. While their constant evolution does catch us by surprise, we are still forever grateful for their creative, innovative and fresh ideas that keep us excited about K-beauty and K-fashion.
So we're putting the spotlight on a few K-brands in anticipation for their new releases!
--------------------------

NONA9ON
If you are familiar with K-pop bands like Big Bang, Winner and 2NE1, then you've definitely heard of YG Entertainment. Late last year, they expanded their profile with their new makeup line Moonshot and their fashion line NONA9ON. If you have not heard of these brands, YG/ NONA9ON has recently released their 2015 F/W concept video featuring members B.I and Bobby from their new boy group iKON.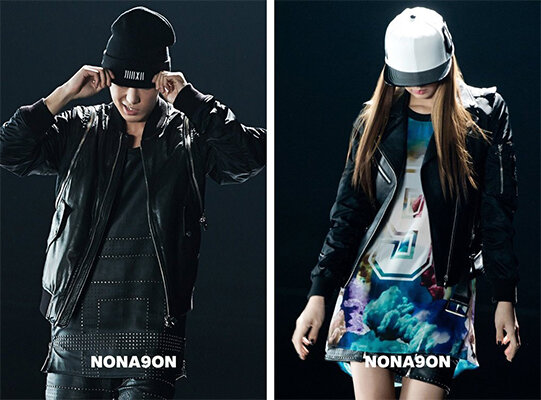 ( Photo from: NONA9ON Check out the video here )
If you are all about the YG High-fashion-Hip-Hop style, be sure to check out their pop-up stores in Milan, Seoul, Shanghai, and Hong Kong. Alternatively, you can get the items online here.
Moonshot
Moonshot definitely shouts "YG!" with their fun, loud, and quirky colours. Moonshot's colourful colours are inspired by Apollo 11's successful landing on the moon in 1969--intended for big dreamers who want to stand out. Their Power Duo collection boasts bold and funky colours, unlike those of other brands in Korea who favour muted tones. Some of their best selling products include the almost always sold out Color Moonwalk Cream Paint in No.104, Pink Punch. This product has a creamy texture and dries relatively matte.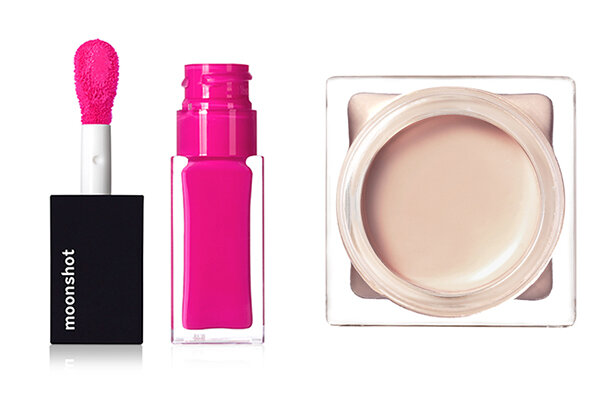 ( Photo from Moonshot )

Another must-try item is their Flawless Face Perfection Balm which consists of 6 different shades for various skin tones. The smooth balm/mousse foundation contains essential oil and shea butter giving a long lasting smooth complexion. Here's a tip! Get 2 of these, one in your skin tone and one a shade about 3 tones darker to execute a natural shading effect.
MEMEBOX
Set up in Seoul by founder Ha HyeongSuk, Memebox opened Koreans to the concept of receiving beauty goodies for a fraction of their original prices. Memebox constantly collaborates with beauty bloggers in Korea, such as Pony, Yeondukong, Soyoung, Kyungsun and Kim Dayeong. These collaborations allowed the beauty bloggers to participate in creating their own line, based on the kind of makeup they like and featuring their own unique style.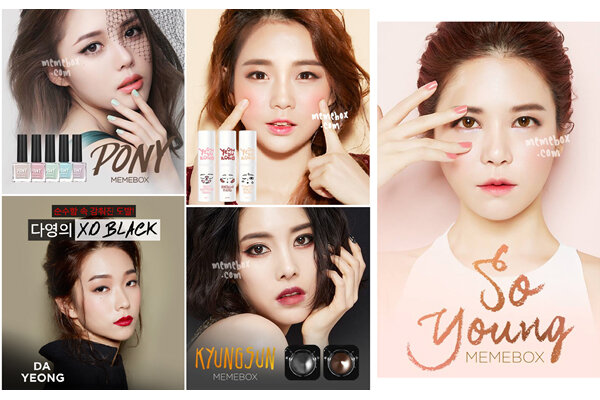 (photo from memebox)
Their most recent collaboration was with American YouTuber Soothingsista, Stephanie Villa. It was Memebox's first move to bridge the gap between American and Asian cosmetics. Stephanie's #eyelove SF eyeshadow quad, made up of neutral rosy shades, shows her love for versatile makeup and her love for San Francisco.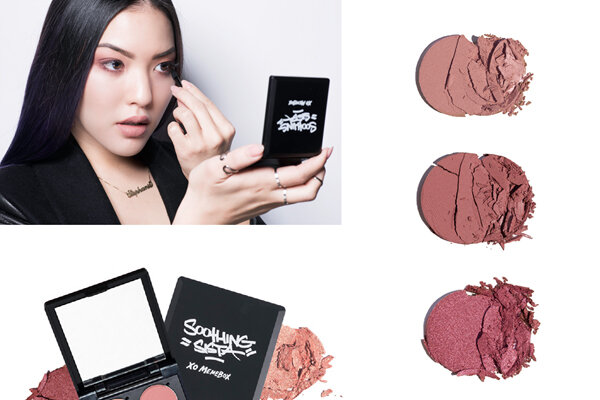 (photo from memebox)

Innisfree Jeju Sparkling Mineral Range
Carbonated water has been a big trend in Korea in the last few years. As such, using carbonated water for cleansing has also became a trend as it claims to help reduce blackheads and acne. The carbon dioxide in the water also aids in whitening for flawless skin.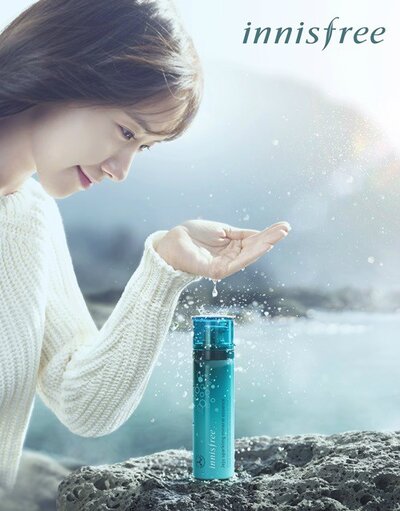 ( photo from innisfree )
Tapping on this trend, Innisfree has recently released their new Jeju Sparkling Mineral range, with the essence heading the line. The Jeju Sparkling Mineral Essence contains 73.6% of mineral water of Mt. Sanbang in Jeju, carbonated with the Micro Sparkling Technology. The product is said to improve the skin texture and elasticity, provide long lasting hydration, and brighten and strengthen the skin's protective barrier.
Which K-Beauty Products are you planning to get?
Let us know in the comments below.